Our Hittygirls Travel Doll #11
2009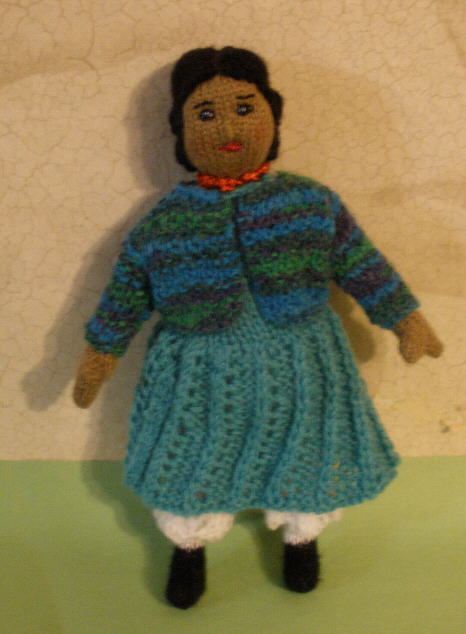 Introducing Hitty Comfort, donated by Tree Storesund.
Hitty Comfort has gone to live forever with JOSIE
Before you sign up, please read the links below.
What Is Involved in Being One of Travel Hitty's Travel Hosts?
Sign up page--read it all to make sure you can handle the fun!
See all the pictures of her visit here at the AGA!
CLOSED
This gorgeous Hitty is hand-knitted by Tree, and seems to be quite handy. She has been visiting here
at the Ash Grove Academy, and even taught Mrs. Plum the Kichener stitch to finish of sock toes.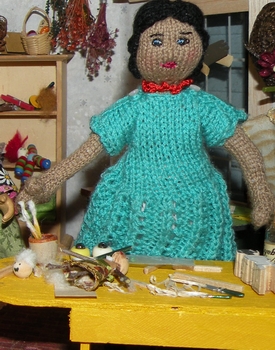 Hitty Comfort is happily playing in Mrs Plum's workshop.