Hittygirls Official 2012--2014 Resin Boy Casting!
NOT AVAILABLE FOR SALE UNTIL POLL IS CLOSED
Sold unpainted and unassembled.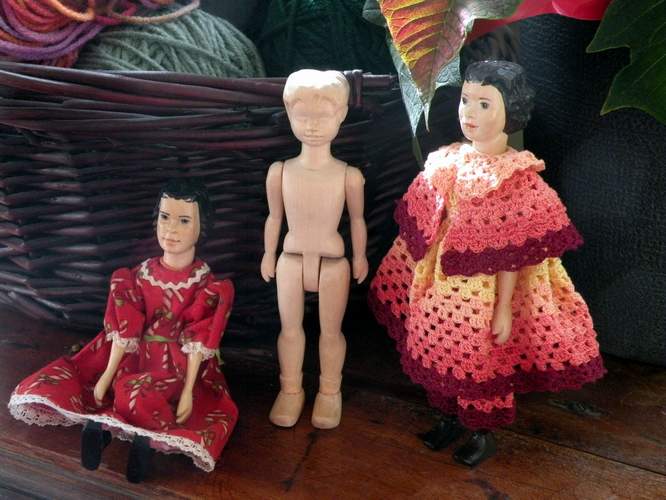 Click here to see our February 2011 Mold Donations
Click Here to see our current and last Mold Donations for 2011
Click Here to see our First Pictures
How to order your Official Boy Resin Casting.
Cost: $45.00 (covers your shipping and packaging fee)
We may need more molds for this order.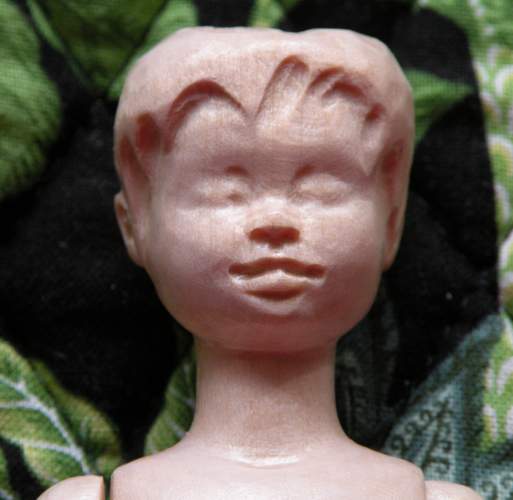 One Whole Boy: $45.00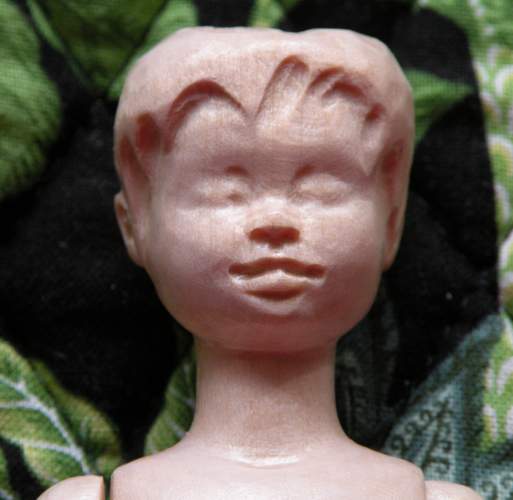 POSTAGE ADJUSTMENT CHART

$45.00 One Boy
$88.00 Two Boys
$132.00 Three Boys
$170.00 Four Boys
$215.00 for Five Boys
$250.00 Six Boys
Please contact me if you want more than six boys,
so we can figure postage

1. Email julieoldcrow@gmail.com and ask to be added to the list.
2. She will tell you how/where to send her the money. (PayPal or check)
3. Wait for our order to be made, and then the boy to be cast.
As soon as the boy is cast and mailed to Julie, she will send you your boy!
Finish off and share your amazing one-of-a-kind Sara Cole Boy!

No limit on number ordered. We can order as long as the mold holds up. When the mold fails--no worries! We'll hold a fund raiser and get another mold and cast more!

NOTE
The boys have to be
ordered first
and
then cast
,
and
then mailed
. This takes
several weeks
.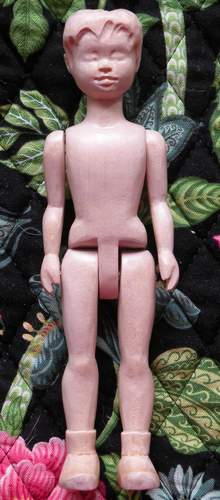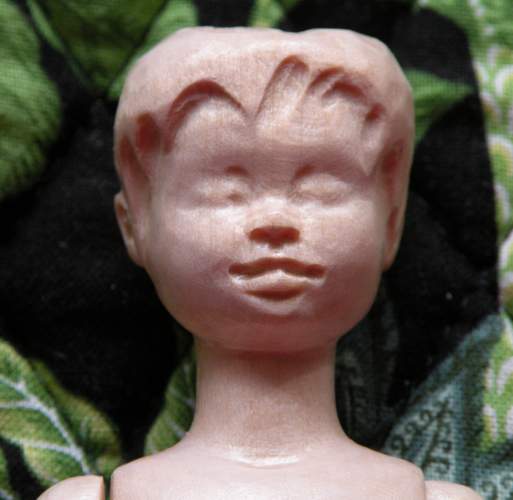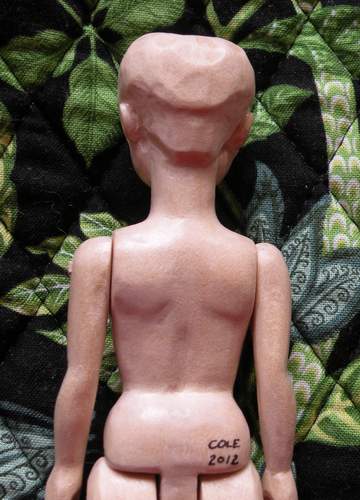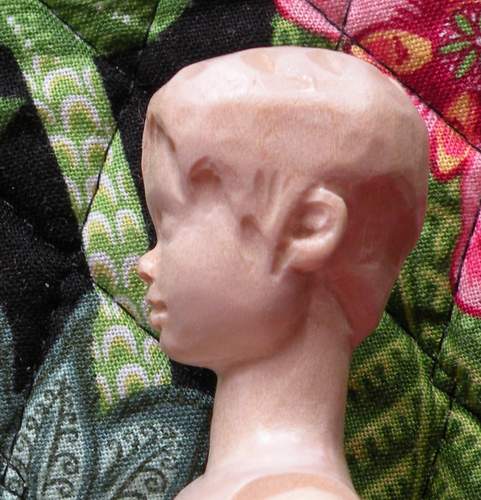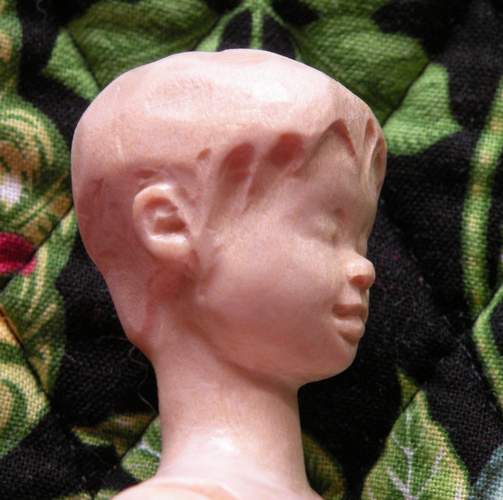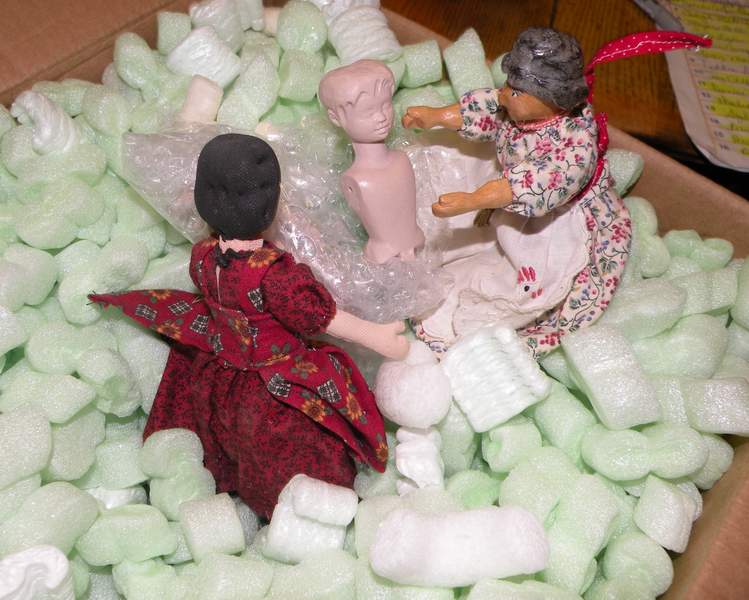 Hitty Gale and Mrs. Plum swiftly open the box and jump inside.
There are muffled cries under the packing peanuts, and they dig quickly, soon uncovering the first boy!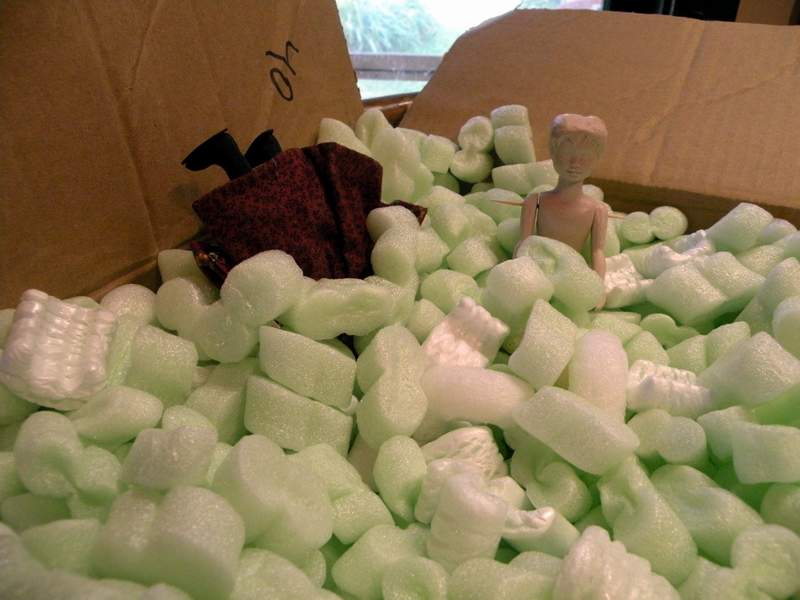 Let us out! Let us out! Let us out!
Hitty Gale dives right in to rescue the boys, while Boy moves aside the packing peanuts.
At last they have uncovered the remaining Boys! They carefully help them out of the cramped box.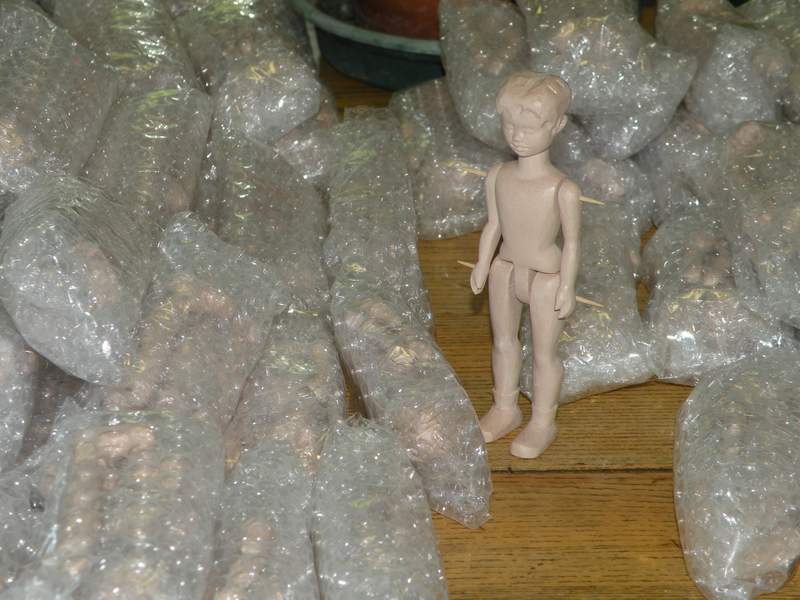 Wow, guys--Mrs. Plum says you can't come out to play yet. You have new homes to go to!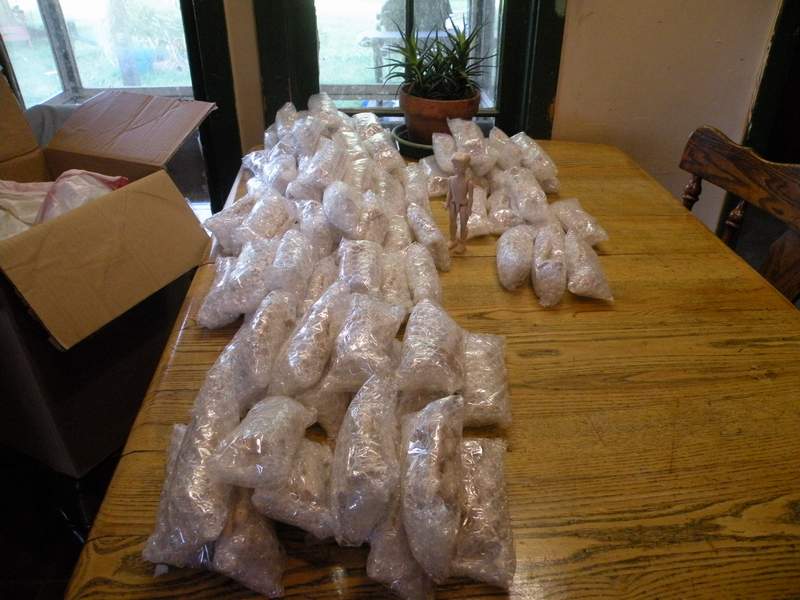 Nooooooooo! Let us out!
But don't worry, Mrs. Plum is firm on this--no way is she allowing all those little boys
free reign at the AGA! Why, she'd never get them rounded up!