Hittygirls 15th Aniversary Bash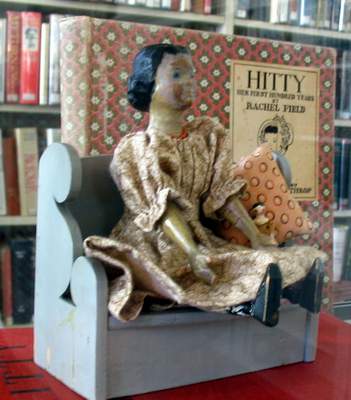 15 years celebrating the Real Hitty and her many sisters.

Your 15th Anniversary Present from Julie Old Crow
That's right! HIttygirls at yahoogroups is celebrating 15 years of fun on July 30th.
Want to have some fun with us?
Let's start by picking your favorite Hitty. She is going to be the recipient of a lovely Trunk set, just for her.
Or, you can always use this as an excuse to carve yourself a new Hitty!

So...how do we play?
First, put a picture of your chosen Hitty into the folder created at Hittygirls at Yahoogroups.
Then....proceed to the first bit of fun.

Each Swap/Challenge will be coming on a *somewhat* monthly challenge,
so keep checking back to see when the deadlines are added.