Hittygirls Travel Doll #5
Hitty Marie Curious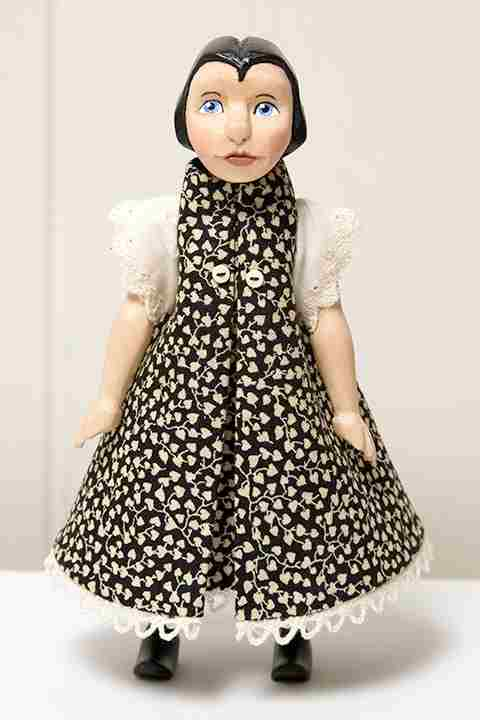 Hitty Marie Curious, Scientist Extraordinaire
Sent to us by TC Vollum, Carver Extraordinaire

She is named after Marie Curie. Our HMC is a dedicated scientist and Researcher in her own right,
and is anxious to see what she can discover in her Traveling Laboratory.
HMC Meets Charles.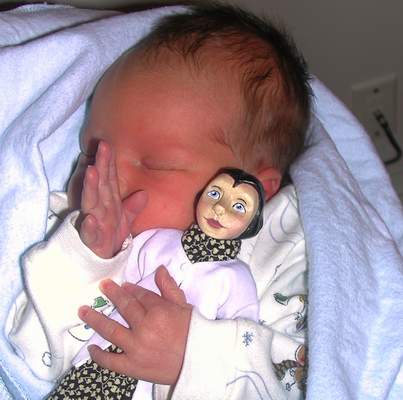 She is a very patient Hitty.
Hitty Marie Curious arrives in Theresa, NY, and takes her first trip to take a trip to the
Clayton Handweaving Museum and Crafts.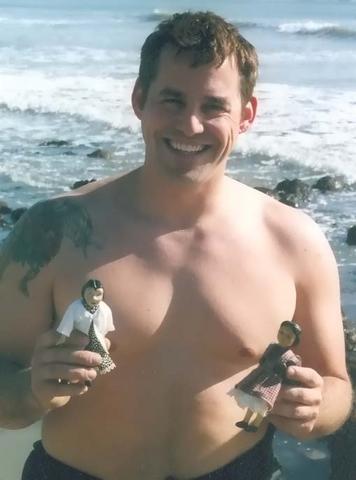 Nicholas Brendon (Xander) holding HMC and one of the HittyB's!
| | |
| --- | --- |
| | Adoring all things technical, HMC inspects the electrical system on a sewing machine, while Hitty Marilyn (left) and Hitty Perseverance (right) look on. |
| | She admires the red ribbon securing the scissors to the sewing machine, and is considering a similar arrangement for her pliers. |
| | A coffeepot??? It looks very space-agey to me! |
| | Now, this is a control panel! |
| | But not everything has to be scientific. HMC loves modern art, and is intrigued with the Museum's Display in the Gallery. |
| | Ahh! Now, these Museum folks know how to relax their patrons. |
| | "I could get that coil of wire for you, Hitty Marie Curious," says Hitty Marilyn. |
| | What a cool mirror! The Hittys admire their reflections. |
| | A nice spot for a rest, before continuing to inspect the exhibit. |
| | Hitty Perseverance has found her favorite exhibit. |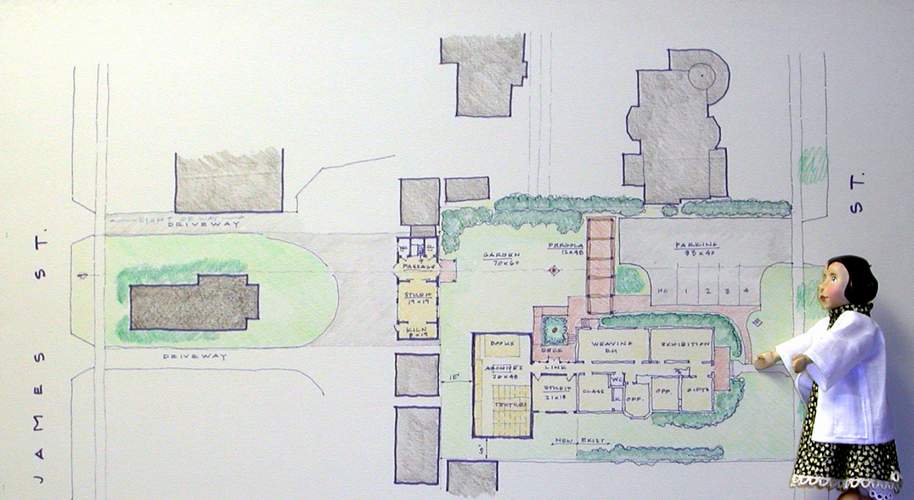 Now, someone has put a lot of time into this drawing, thinks HMC.
See More Adventures when they Become Available!