Hittygirls Official 2014 Resin Half-Pint Hitty Casting!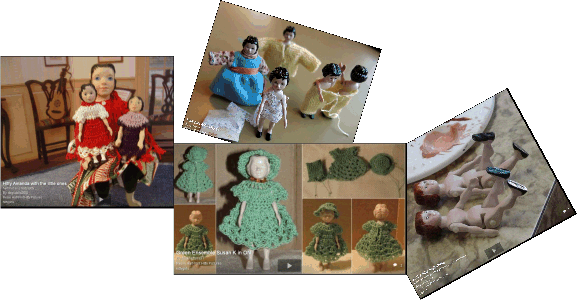 Original Carved by Sara Cole
CLOSED


ATTENTION: We DO NOT KEEP extra stock on hand.
We only order those paid for in advance by Hittygirls Members.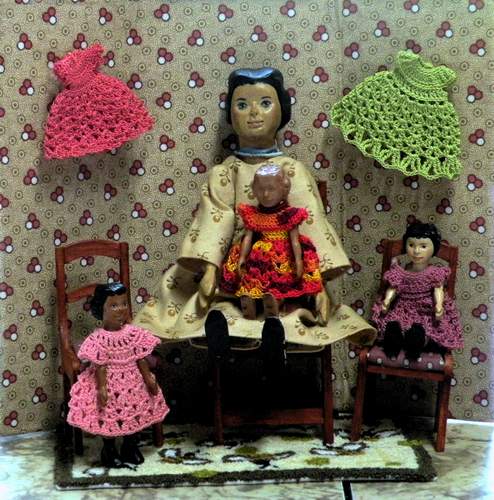 Our Half-Pint Hitty Sits on Hitty Petal's Lap.
The other two are previously carved Half-Pint Hittys
who live with Sara and JOC.
More Pictures and details below. Scroll way down!
Open for ordering until March 30th

How to order your Official Half-Pint Hitty Resin Casting.
Cost: $40.00 (covers your shipping and packaging fee)
We may need more molds for this order.


One Whole Half-Pint Hitty: $40.00

POSTAGE ADJUSTMENT CHART

$40.00 One Half-Pint Hitty
$35.00 for each additional HP Hitty ordered in this order.
Please contact me if you want more than six castings,
so we can figure postage

1. Email julieoldcrow@gmail.com and ask to be added to the list.
2. She will tell you how/where to send her the money. (PayPal or check)
3. Wait for our order to be made, and then the Half-Pint Hitty to be cast.
As soon as
the Half-Pint Hitty
is cast and mailed to Julie, she will send you
the Half-Pint Hitty
!
Finish off and share your amazing Sara Cole
Half-Pint Hitty
!

No limit on number ordered. We can order as long as the mold holds up. When the mold fails--no worries! We'll hold a fund raiser and get another mold and cast more!

NOTE
The
Half-Pint Hittys
have to be
ordered first
and
then cast
, and
then mailed
. This takes
several weeks
.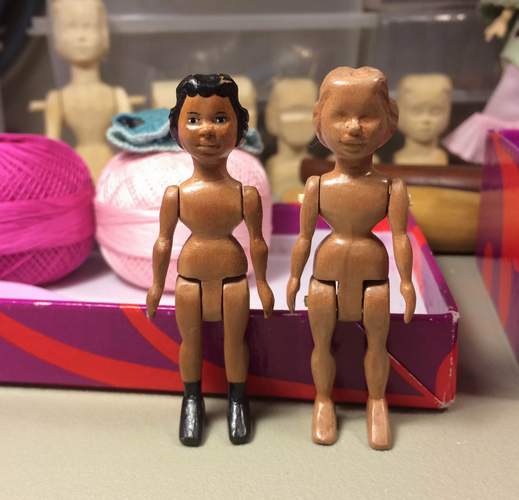 Our Hitty (right) finds a friend with Sara's Half-Pint Hitty.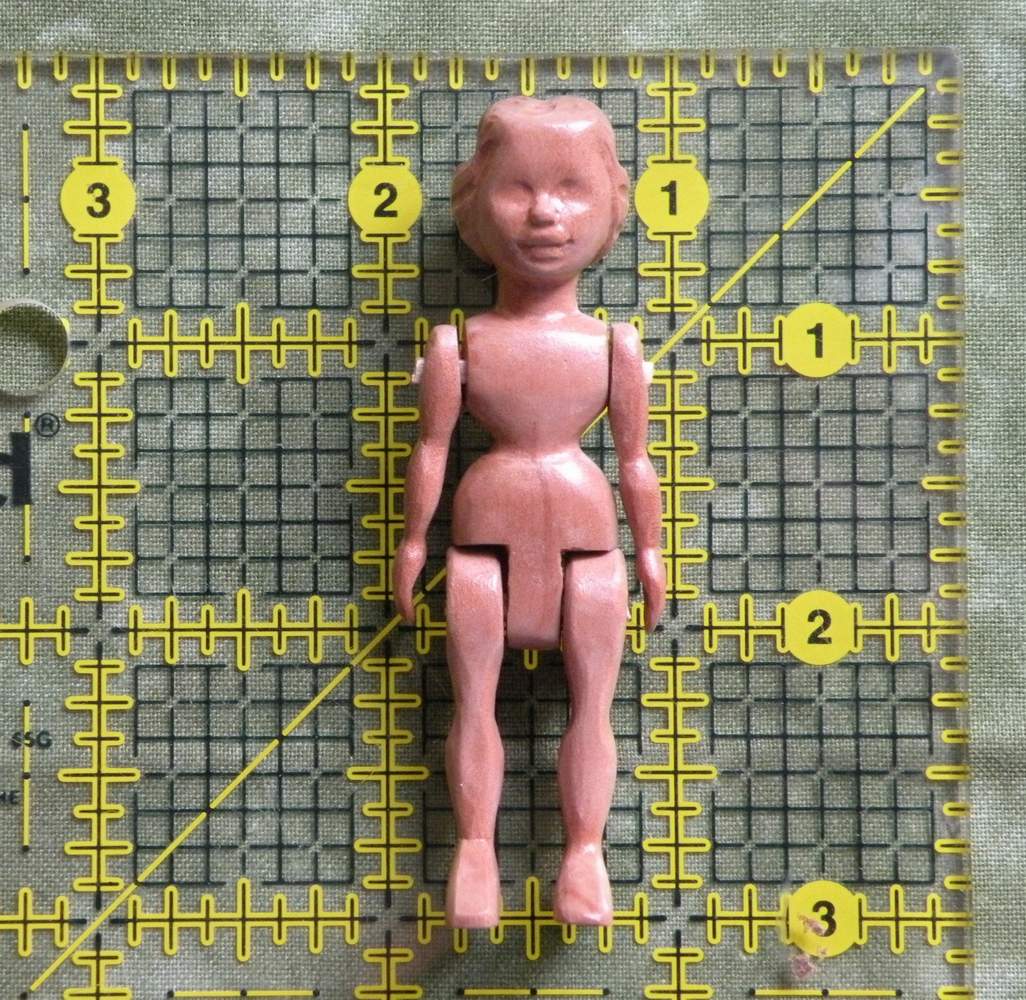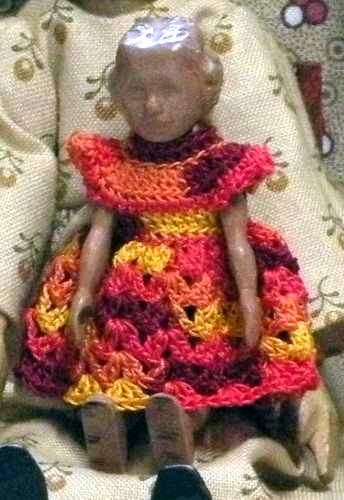 Sara carved this darling Half-Pint Hitty especially for Hittygirls Members.
She is 2 3/4" tall, and her arms (and legs) are to be cast identically, so it doesn't matter which side you attach them.
(This photo shows her with two different arms and legs, but don't worry, we picked the cutest!)
Resin is carveable, so if you want to cut in thumbs or arrange something differently--you can!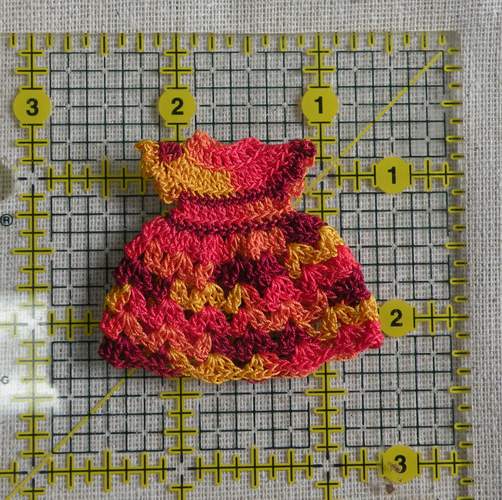 Would you like to crochet a dress to wile away the time before she arrives?
Click Here for the Free Pattern from Sara!
HOME