Hitty Henrietta Paper Doll Cyber-Saturday Challenge

Make Hitty Henrietta Some New Clothes!

Click Here to print out your full sized Hitty Henrietta Paper Doll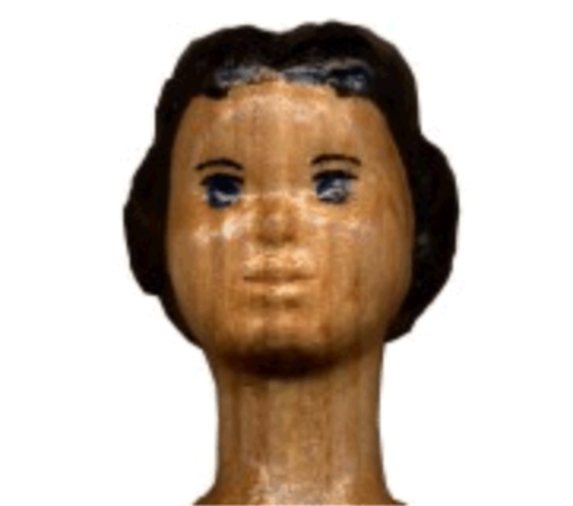 Hitty Henrietta

Deadline: None --feel free to add outfits anytime!

For this challenge, simply take a photo of as many outfits as you like,
one outfit per photo,

and upload them into the proper folder at our Hittygirls Groups.io site.
All photos will be added to our www.hittygirls.com website at a later date.
PLEASE NOTE:
The outfit MUST be photographed or scanned with a WHITE background.
You can simply use a sheet of paper.
If your outfit is white, a medium blue background may be better.
The challenge? Make Hitty Henrietta some new clothes!
They can be paper, fabric, felt, computer drawn, or however you want to play.
Perhaps you will want to get your children or grandchilren involved.
This would be a great inter-generational project with Hitty.
Julie Old Crow's dress at the bottom of the page might be a good starting point as a template.
There will also be some simple templates in the Files at Hittygirls.io which may be helpful.
Photograph or scan the outfit,
and put the picture into the appropriate challenge folder at our Hittygirls Groups.io site.
If you photograph your item,
be sure to take your photo with the camera parallel to the outfit
and not have the camera tilted up or down.
If the camera is tilted, the image will be distorted, and the outfit won't fit the doll.
We will download the pics from Groups.io
and make sure they will fit our 6 1/4" tall Hitty Henrietta.
(This measurement is from top of her head to base of her feet).
They will be placed on a web page so everyone can print out the outfits
and have a fun time playing with her!
See the Outfits by Clicking the Names Below