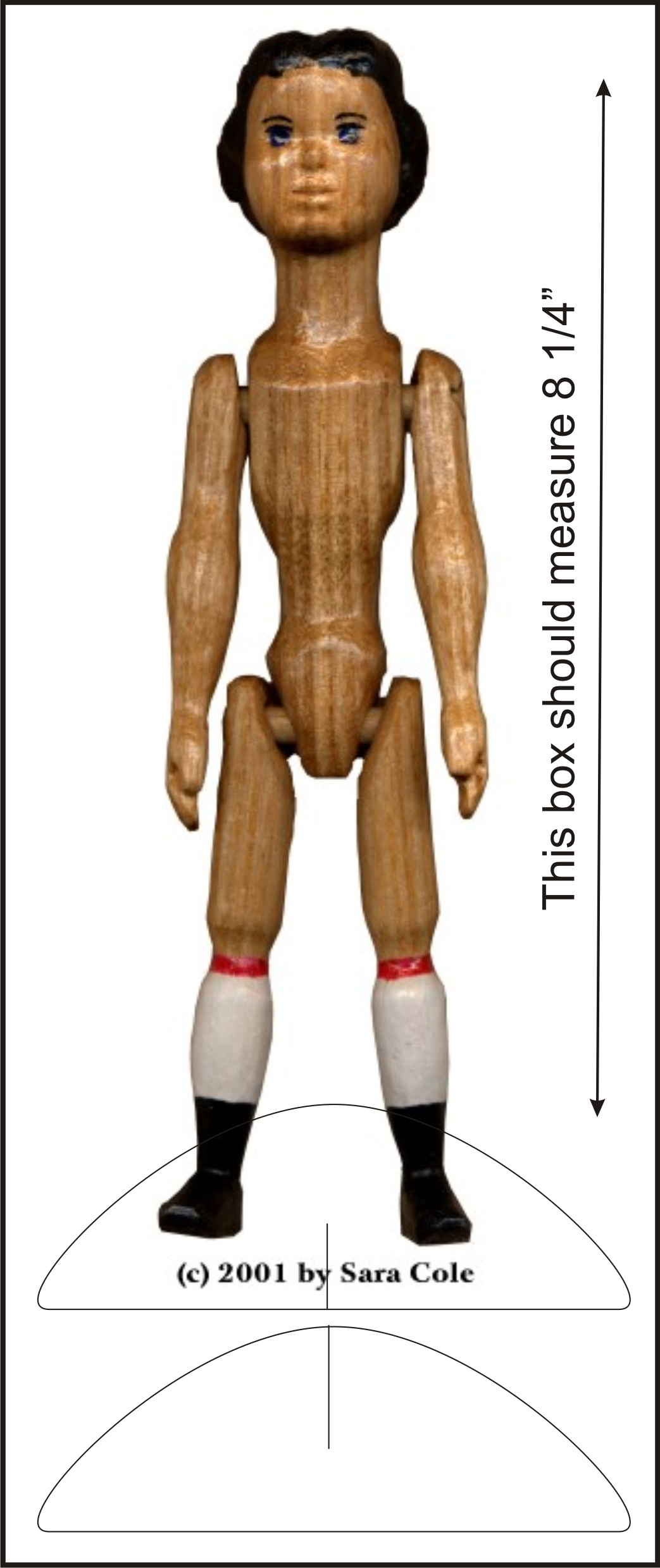 The box around Hitty Henrietta should measure 8 1/4" from bottom to top when printed.
If it does not print to the correct size, you will need to rightclick on the image, save it to your computer, and resize it from there.
You can then insert it into any paint/draw/photo program, or any Word program and resize to 8 1/4" or 825 pixels tall.