Ready to Sign Up? Click the link below.
This Round of Travel Dolls will include both Hittys shown. When you sign up, your name will be placed in a pool. Names will be assigned randomly to each Hitty. No more than six participants per Hitty. If you are not selected for this round--no worries! There will always be another Hittygirls Travel Doll!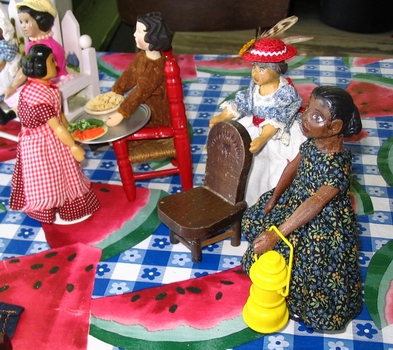 The Two Current Travels Dolls enjoyed a restful week at the Nutshell,
on Butterfield Lake, Redwood, NY, with some Hitty friends.
Sign-ups are now closed for these two Travel Dolls.