Hittygirl's Hitty's St. Patrick's Day Swap
Open to Hittygirls Members only.
Must have completed all previous swaps to play.
CLOSED
Celebrate St. Patrick's Day with your Hitty Friends.
Your Hitty can send greetings and other related Hitty-Sized St. Patrick's Day items to other Hitty friends.
Think GREEN and WHITE for this special occasion.
Suggested Hitty-Sized items may include but are not limited to (this doesn't mean you have to include it all - these
are just some suggestions): Items can be made or purchased.
Candy
Cake
Drinks
Cards
Dress
Pinafore
Purse or Accessories
St. Patrick's Day Dinner or other Irish food
Shamrocks
Green or White Teddy Bear
March is Kite flying month so maybe a Irish theme Kite
Tea set with Shamrocks on it
The ideas are endless depending on how you and your Hitty's Celebrate St. Patrick's Day.
Costs should be no more than $8.00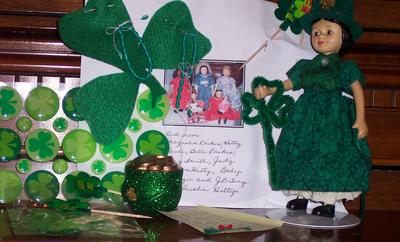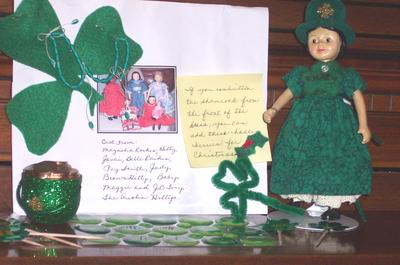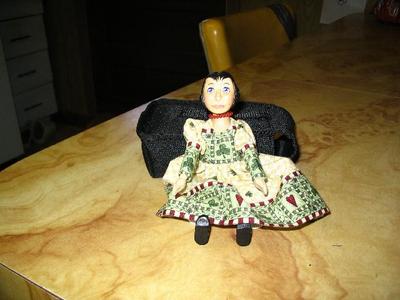 All swaps must be mailed directly to the swap partner by March 11th.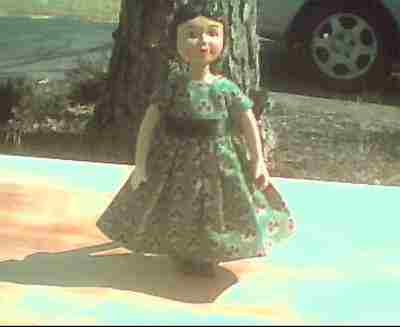 ........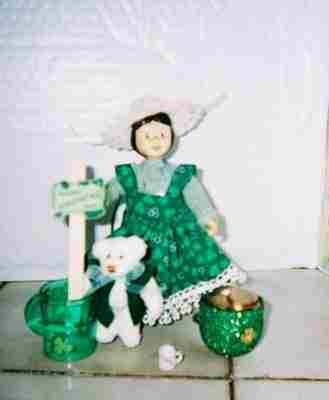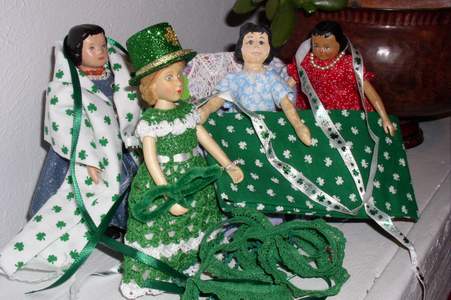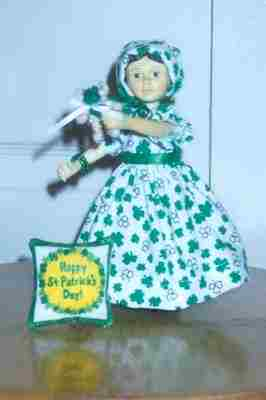 Pictures to Go Here!