Hittygirl's Hitty Pin Swap
Must be a member of Yahoo Hittygirls group
and have met all previous swap commitments to play.
Sign up: until May 15th and the deadline for mailing is June15th
TO SIGN UP: SEND YOUR NAME, MAILING ADDRESS AND EMAIL
Create a Hitty pin to swap-
You can use cloth, clay, wood, felt or whatever ... just use your imagination and create! We are thinking some sort of likeness of Hitty (not just a flat printed image of Hitty, lets think 3 dimensional). Swap starts now.
Here are a few examples of Hitty pins that you can use as inspiration.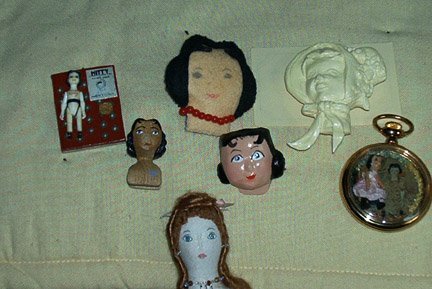 Names will be swapped on May 14th and mailing deadline will be June 11th (unless you contact both me and your partner to arrange later delivery).