In the Pink 2020 Shawl Swap
In The Pink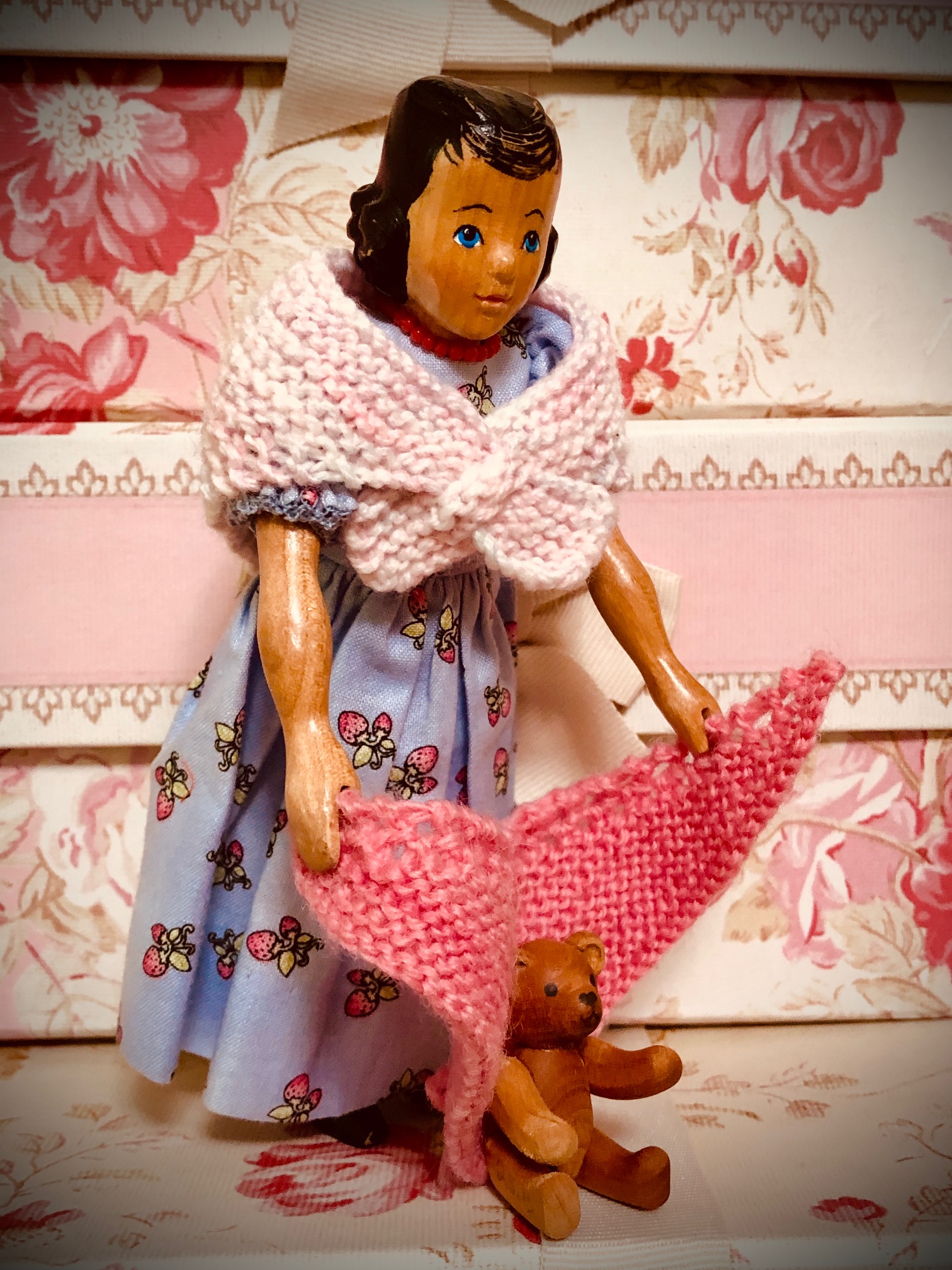 A shawl exchange in celebration of the doll who stole our hearts!

January 15th through January 28th, 2020

Mailing Date is expected immediately when you receive your partner.
This is a sign up, complete, alert the Swap Hostess,

and receive your partner on January 29th type of swap.


Deadline to let the swap hostess know you are finished:

Tuesday, January 28th, 2020

(Swap Hostess: Jane E.)

**Sign-ups are not taken on the group.

· **Please type "In The Pink" in the subject line of your e-mail.

· **Include your name and mailing address. These also need to be in the Swap Database at the group site.

· **Before receiving a partner, you must report to your Swap Hostess that you have finished your shawl and are ready to mail.

· **Please alert the SH when you have mailed your shawl and when you receive your exchange.

· **Photos will be placed in the February Swap and Challenge Album.

There's nothing like an engulfing hug to lift the spirits and warm the heart.

With Saint Valentine's Day just a month away,

Hittygirls invites you to send a hug to a dolly friend via a cozy shawl

in the colors of the season: pink and red.

Your shawl may be knitted, crocheted or stitched.

Hittygirls has lovely patterns in the Files, and, of course,

Hittys Knittys has an abundance of patterns,

plus a group of folks willing to inspire and assist!

Ideas? Concerns? Questions? Please share with the group.

Someone else no doubt needs an inspiration or an answer.

Kjerstin and Susan K. will also graciously provide patterns or tutorials or links for the group.

Photograph your Hitty in her pretty new shawl, and let everyone enjoy a "group hug".

We always ask everyone participating in a swap do their very best. Please do not enter a swap if you have not produced something that you would be very happy to receive. Please assume that a swap item you have received is the very best your partner could produce. Take the time to thank your exchange partner, please.

When your Hitty receives her package,

post a photo of Hitty with her swap in the February 2020 Swaps and Challenges folder,

acknowledging the name of the person who sent it and your name as the recipient.
We want people to have fun with their swap, so here are a few Swap Etiquette Reminders:
Please remember to thank your swap partner.

Please photograph your swap item before you send it, in case your partner is unable to post a photo.
Let's have fun, be creative and help Hitty celebratre Valentine's Day with a hug!