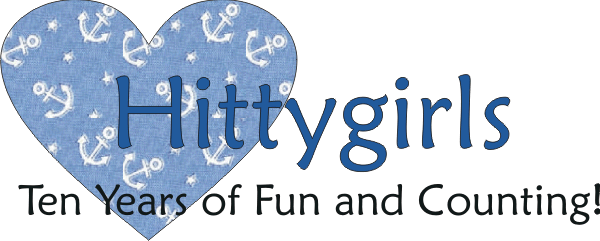 3rd Annual Yard Sale Swap



Must be a member of Yahoo Hittygirls group
and have met all previous 'finished' swap commitments to play.
(Ongoing or current swaps of course not applicable.)
You must include your full name, address, telephone number, and email.
If you sign up without this info, sorry, but you will not be added to the swap list until you do.
Please Note: We do not collect or distribute your personal information,
except to the Swap Leader and your Swap Partner(s).

This is a complete the swap and get a partner on the due date' swap.

You are expected to tell your swap leader when you are finished.


If you forget to let the swap leader know, then you

may not

receive a partner.

Swap leaders have a lot of swap responsibilities, so please include all required information.
The swap leader will make several updates on the Hittygirls at yahoogroups club list until the swap deadline.
Always check it to see if your name is there!
We love to see your photos--so please make sure to add your pictures to the proper swap album at yahoogroups.

It's always a good idea to try to take some photos before you send
your swap, just in case your partner doesn't have camera capabilities!


And remember--when you get your swap, let your partner know
with a big Hitty Hug and a Heartfelt Thanks!


CLOSED




Your Swap Leader is Happy Herbert
click the link with any questions, or to sign up.
Can't use this link? Send an email with all of your info to:
e-Mail to sign up:  

sherbert  at   richmond.edu
Spring rains (floods) are hopefully behind us, and it's time to take Hitty and go yard saling for goodies. For this swap, you are to spend no more than $5.00, though you don't even have to spend even that much. If you come up with some great buys for $1.00 or even $2.00, then that is perfect. The top limit is $5.00 and you should not spend more than that. All item(s) must be purchased at a yard sale, flea market, rummage sale, Church fair, thrift shop, Salvation Army, Goodwill, etc. The trick is to get as many, or as few, interesting items that Hitty would enjoy. Your buys can be anything from articles of clothing, little toys (keep a watch for small Barbie-sized accessories for the beach, kitchen, and camping), furniture, little books, figurines, travel cases, etc. Of course Hittys love clothing, so small pieces of fabric, lace, trims, and pretty handkerchiefs (in good condition) are welcome additions. In addition, you might look for project items such as Sculpy & Fimo (polymer clays you bake to harden), carving tools, and pretty much anything else you can imagine that a Hitty - or a Hitty lover - would like.
This is strictly a "purchase only" swap and NOT a "make something" swap, so this is the perfect swap for all of you who are not crafters. Shopping is always fun and it will be even more fun to see what people come up with for their money. Just remember - $5.00 limit!!!




C'm on.  Sign up.  You know your Hitty wants you to.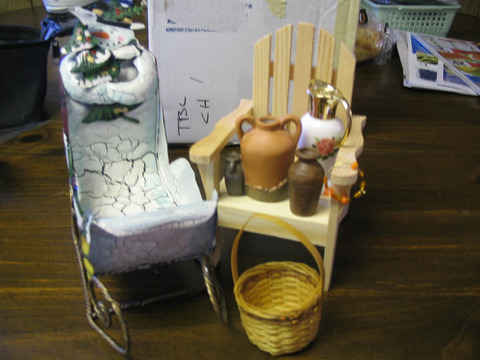 Pauline to Linda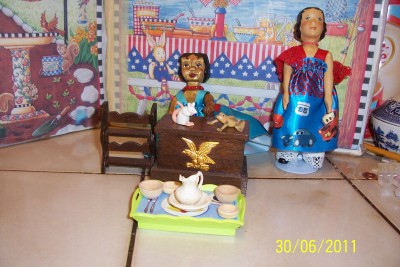 Linda to Pauline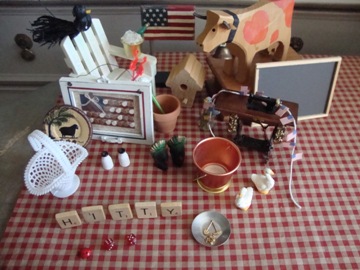 Penny to Susan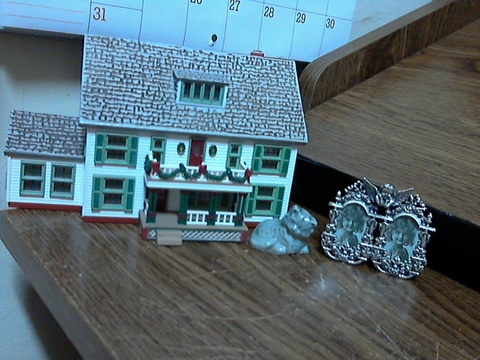 Susan to Robin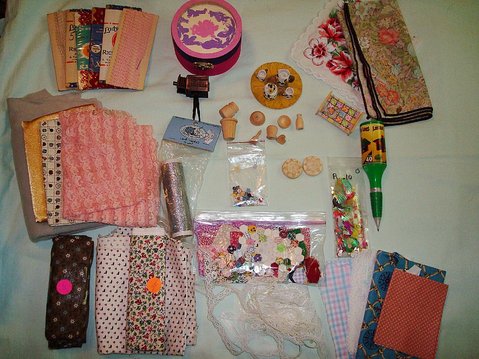 Angel to Sandy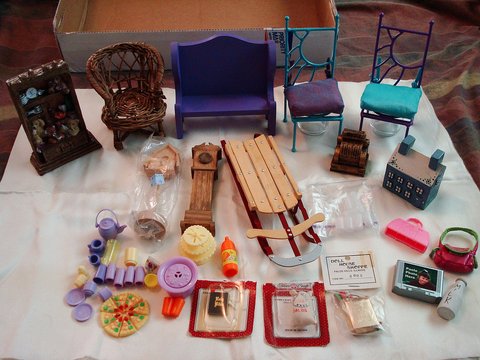 Sandy to Angel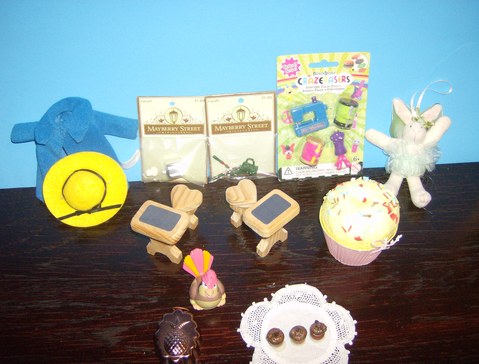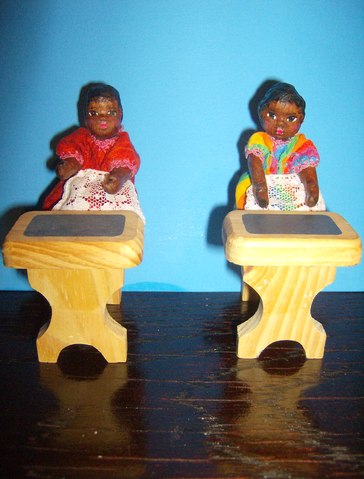 Ashley to Helen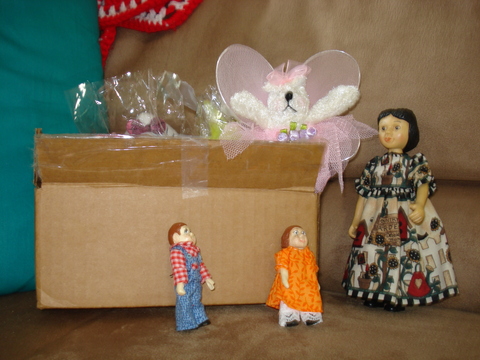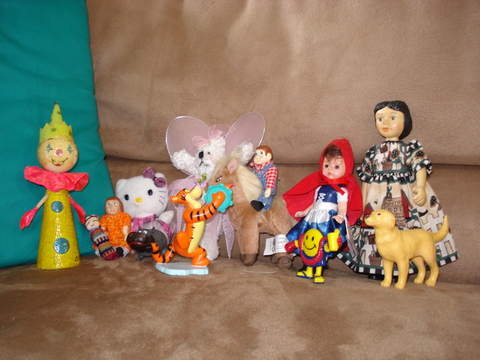 Helen to Ashley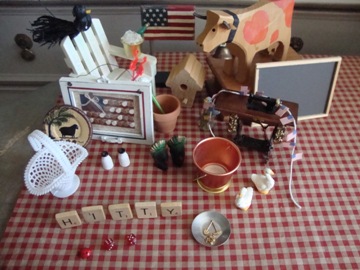 Penny to Susan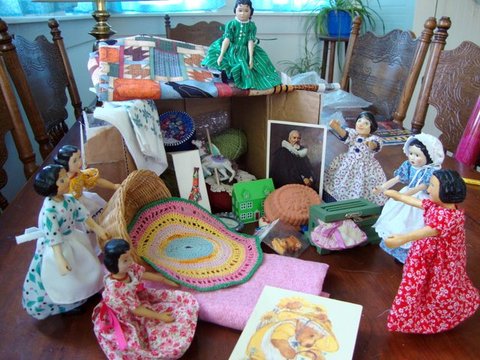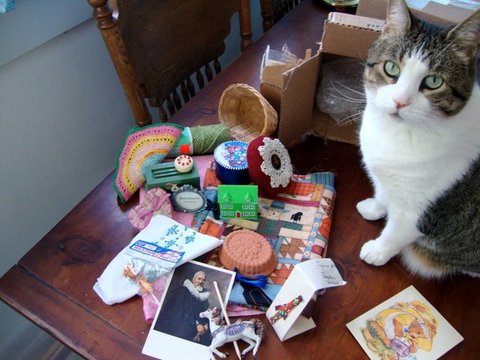 Susan to Sherry