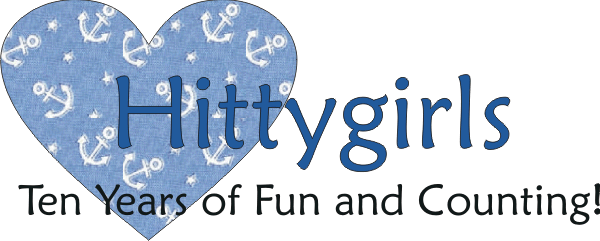 Must be a member of Yahoo Hittygirls group
and have met all previous 'finished' swap commitments to play.
(Ongoing or current swaps of course not applicable.)
Scrapbook Fun Swap
You must include your full name, address, telephone number, and email.
If you sign up without this info, sorry, but you will not be added to the swap list until you do.
Please Note: We do not collect or distribute your personal information,
except to the Swap Leader and your Swap Partner(s).

This is a 'complete the swap and get a partner on the due date' swap.

You are expected to tell your swap leader when you are finished.
If you forget to let the swap leader know, then you
may not
receive a partner.
Swap leaders have a lot of swap responsibilities, so please include all required information.
The swap leader will make several updates on the Hittygirls at yahoogroups club list until the swap deadline.
Always check it to see if your name is there!
We love to see your photos--so please make sure to add your pictures to the proper swap album at yahoogroups.
It's always a good idea to try to take some photos before you send
your swap, just in case your partner doesn't have camera capabilities!
And remember--when you get your swap, let your partner know
with a big Hitty Hug and a Heartfelt Thanks!
CLOSED
click the link with any questions, or to sign up.
Can't use this link? Send an email with all of your info to:
dmarie44@aol.com
This swap is for a one scrapbook and one photo album ONLY.
Time to dig out the paper and scissors and create a scrapbook for Hitty. In this swap you will create a scrapbook with blank pages. The cover should be a thin cardboard type of material. It can be cloth covered, decorated, maybe with calligraphy type writing on the cover. Design it up however you want to. It should be an acceptable size to fit with Hitty to hold all her favorite pictures, favorite stamps, pressed flowers, animal pictures, Camp Piney 2011 photos, etc., whatever it is that Hitty is interested in.
It is a scrapbook, so it should be a little larger than a regular Hitty book but not a cumbersome size. I made one that was 2 inches tall by 1 ½ inches wide. It turned out to be a good size scrapbook for Hitty. If you want to turn it around the other way, 2 inches wide by 1 ½ inches tall, it makes a great photo album. Heck, we could make two for this swap – a scrapbook and a photo album.
This is going to be great fun and we are giving you some extra time to work on them. The swap will end on September 2. Please sign up at any time between now and September 2, but the sooner the better so that we can get your mailing information on the list. Partners will be assigned on September 4. This is a finish the swap – get a partner.
Good luck and let's get lots of scrapbooks going around!!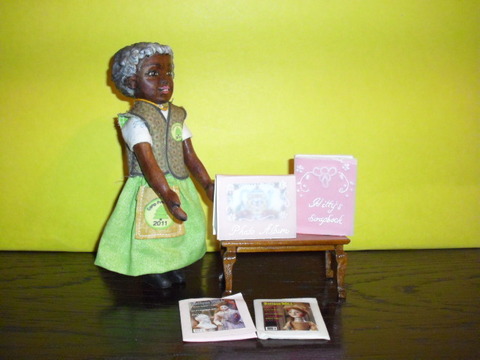 Ashley to Helen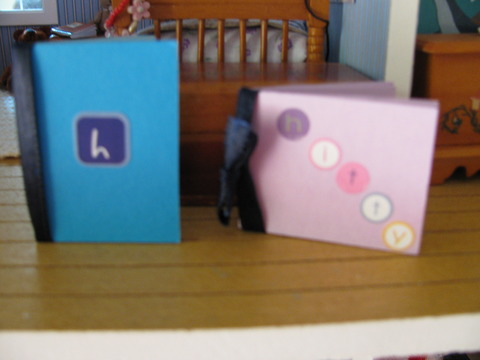 Julie Ann to Denise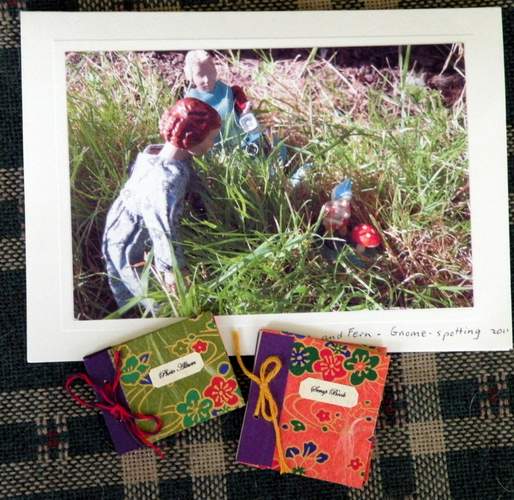 Kjerstin to Julie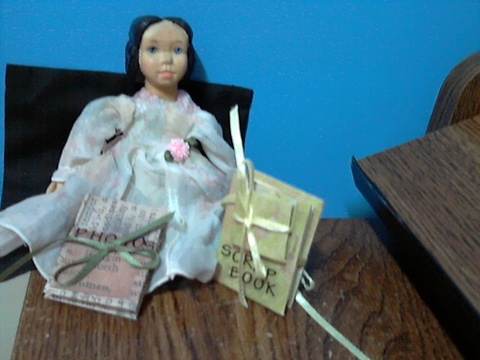 Penny to Robin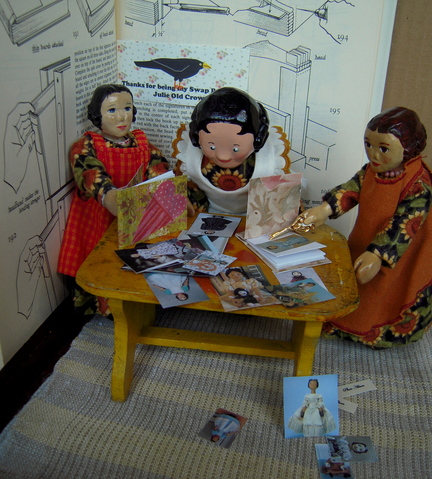 Julie to Kjerstin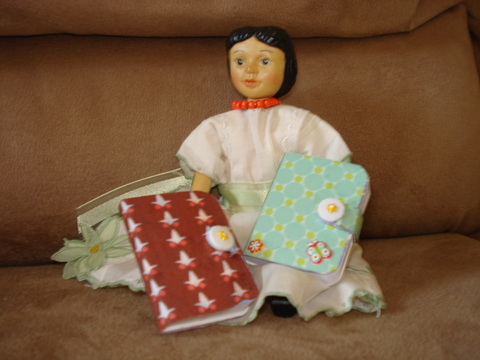 Helen to Ashley