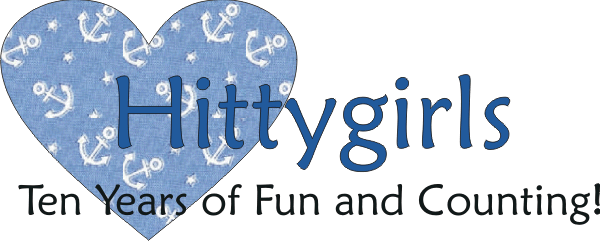 Hitty's 2nd Floor Pad Party!
Must be a member of Yahoo Hittygirls group
and have met all previous 'finished' swap commitments to play.
(Ongoing or current swaps of course not applicable.)
You must include your full name, address, telephone number, and email.
If you sign up without this info, sorry, but you will not be added to the swap list until you do.
Please Note: We do not collect or distribute your personal information,
except to the Swap Leader and your Swap Partner(s).

This is a complete the swap and get a partner on the due date' swap.

You are expected to tell your swap leader when you are finished.
If you forget to let the swap leader know, then you
may not
receive a partner.
Swap leaders have a lot of swap responsibilities, so please include all required information.
The swap leader will make several updates on the Hittygirls at yahoogroups club list until the swap deadline.
Always check it to see if your name is there!
We love to see your photos--so please make sure to add your pictures to the proper swap album at yahoogroups.
It's always a good idea to try to take some photos before you send
your swap, just in case your partner doesn't have camera capabilities!
And remember--when you get your swap, let your partner know
with a big Hitty Hug and a Heartfelt Thanks!
CLOSED
Your Swap Leader is Julie Old Crow
click the link with any questions, or to sign up.
Can't use this link? Send an email with all of your info to:
julieoldcrow at gmail dot com
You heard right! Hitty is having a party at her pad, and she wants some comfy rugs for the guests to sit on! So in this swap you need to make a rug for Hitty. It can be embroidered, punch-needle, hooked, or French Knots--whatever your rug-making skills dictate!

It should be no smaller than 3"x4" (about--we won't quibble over a 1/4"!)
and can be larger if you want.
It can be square, round, oval, or half-round.

The theme of the rug? Totally up to you! Just think party!
Have fun!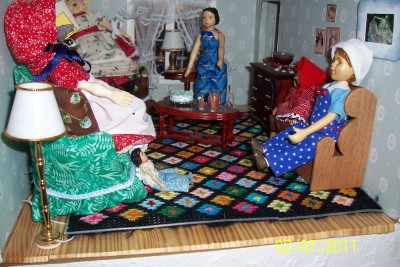 Helen to Pauline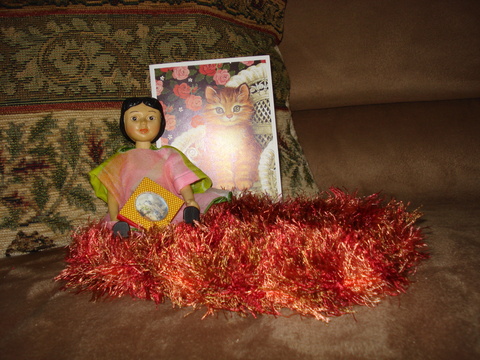 Penny to Ashley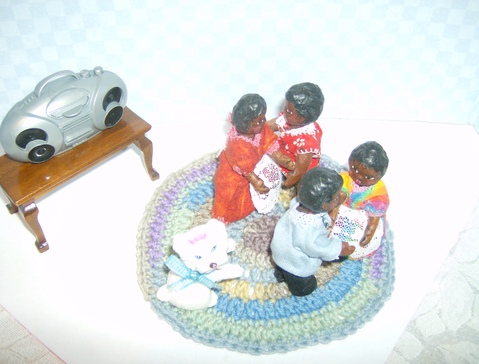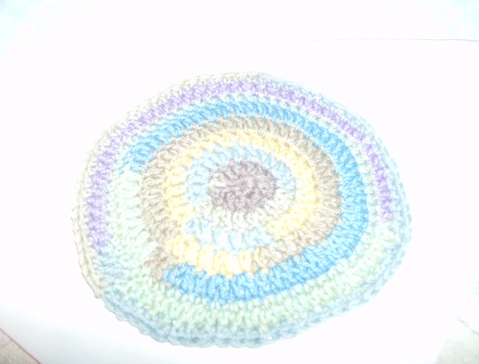 Pauline to Helen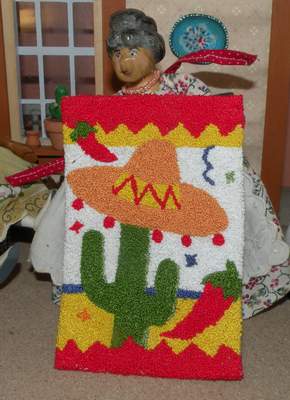 Dawn S. to JOC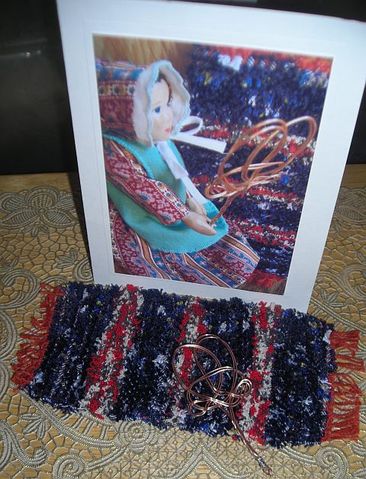 Kjerstin to Beth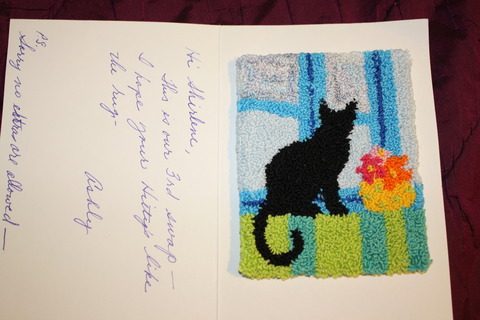 Ashley to Shirlene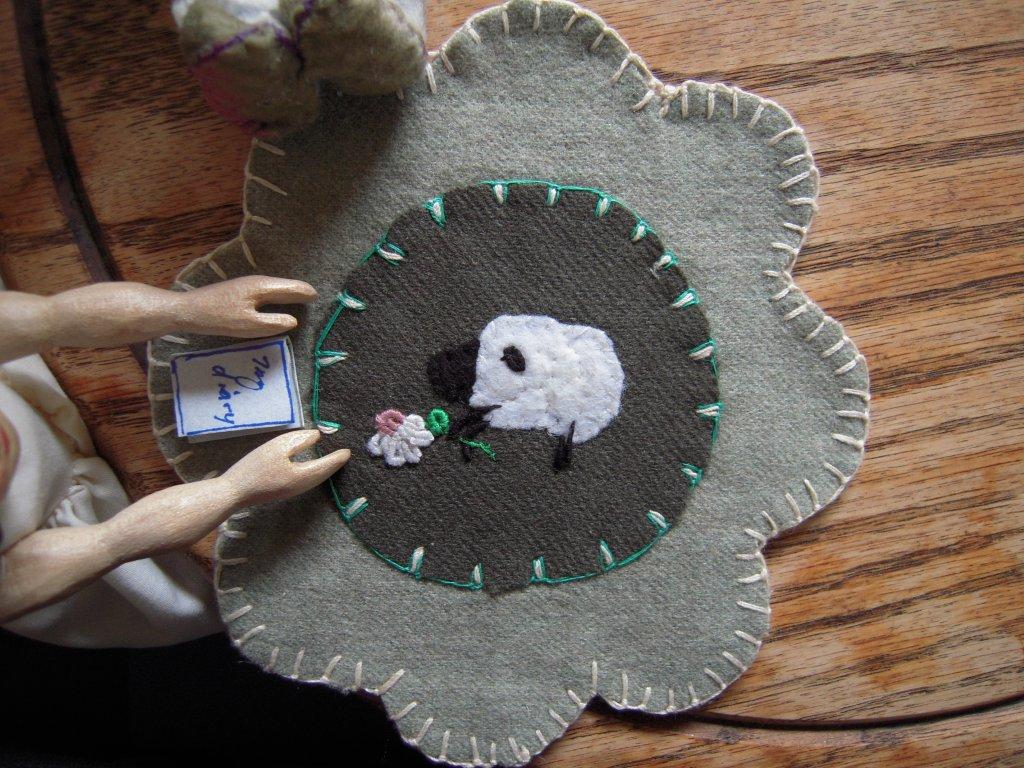 Beth to Kjerstin