Hitty's 3rd Annual Add to the Collection Swap


In 2008 we had our first Hitty Collection Swap.
In 2009, we added to Hitty's collections with this swap.


Now we will add again for our 3rd Collection swap
OR, if all else fails, we will start a new collection for our swap partner's Hitty.
Must be a member of Yahoo Hittygirls group
and have met all previous 'finished' swap commitments to play.
(Ongoing or current swaps of course not applicable.)
You must include your full name, address, telephone number, and email.
If you sign up without this info, sorry, but you will not be added to the swap list until you do.
Please Note: We do not collect or distribute your personal information,
except to the Swap Leader and your Swap Partner(s).

This is a complete the swap and get a partner on the due date' swap.

You are expected to tell your swap leader when you are finished.


If you forget to let the swap leader know, then you

may not

receive a partner.

Swap leaders have a lot of swap responsibilities, so please include all required information.
The swap leader will make several updates on the Hittygirls at yahoogroups club list until the swap deadline.
Always check it to see if your name is there!
We love to see your photos--so please make sure to add your pictures to the proper swap album at yahoogroups.

It's always a good idea to try to take some photos before you send
your swap, just in case your partner doesn't have camera capabilities.


And remember--when you get your swap, let your partner know
with a big Hitty Hug and a Heartfelt Thanks!


This swap is a "Finish" swap, as from the very start you will be assigned a partner.

We don't want anyone at the end with no partner to swap with, so before you sign up, please be confident that you can finish.

Thank you.
Your Swap Leader is: Dawn Spinney.
Click the link with any questions, or to sign up.
Can't use this link? Send an email with all of your info to:
dmarie44 at aol.com
CLOSED
Partners will be assigned on May 22; however, to put a twist on it, you will not know who your partner is going to be until later – you will only be told what their Hitty collects!!
You will have until June 6 to complete your project or search for something appropriate and you must let me know by June 6 that you are done.
I will tell you the name of your partner on June 8 and you can mail by June 10.
When you sign up for this swap, you will include the name of one Hitty and what she collects (baskets, birdhouses, pigs, gnomes, Santa Clauses, small trees, or whatever). If your Hitty has no collection, please give me her name and indicate that she has no collection started. See example below:
Hitty Annie Sarah – Collects dolls, bears, game board pieces, tiny trees, pull toys; or
Hitty Rowan – No collection started yet.
There is a limit of 2 items to swap; however only 1 is the requirement. If you see or want to make a 2nd item, that is entirely up to you but please, no more than 2 small items. If you purchase something, please keep the cost down to a dollar or two. If you become absolutely stumped and cannot find or make anything to fit Hitty's collection, feel free to start a brand new collection for your swap partner's Hitty. No pressure here – only fun!!!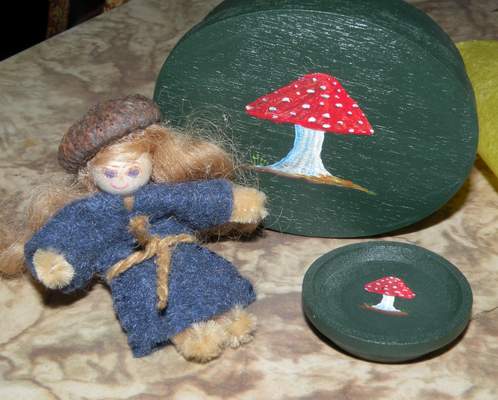 Dawn to JOC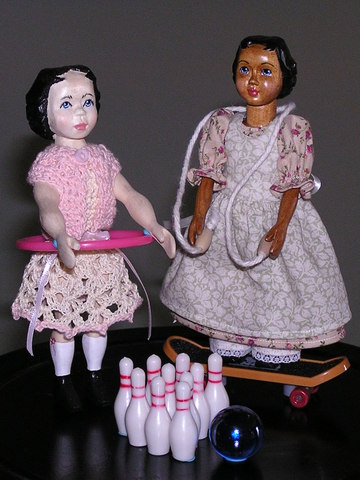 Helen to April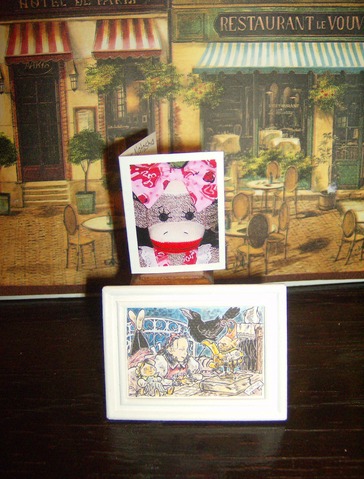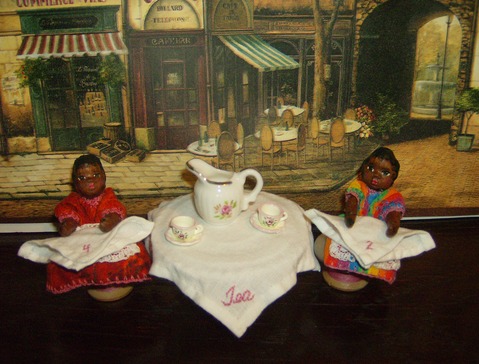 April to Helen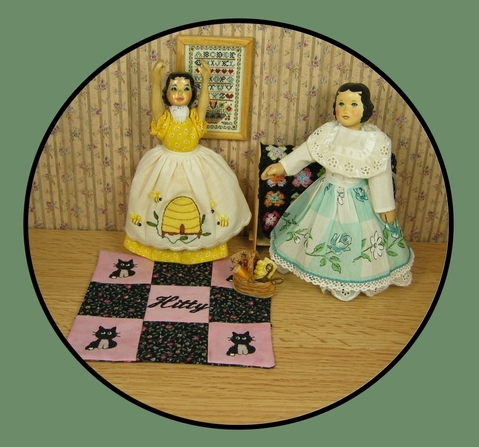 Kathleen to Gale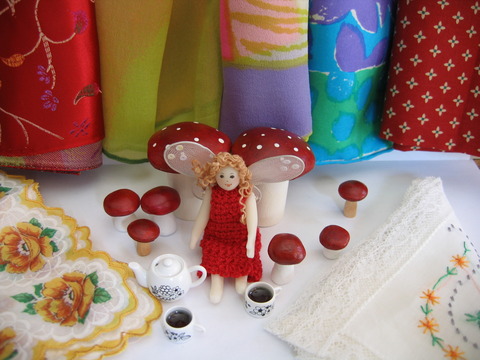 Gale to Kathleen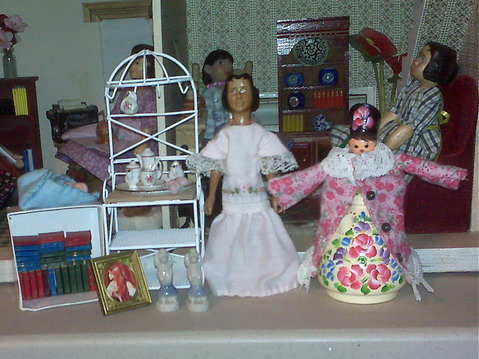 Christina to Holly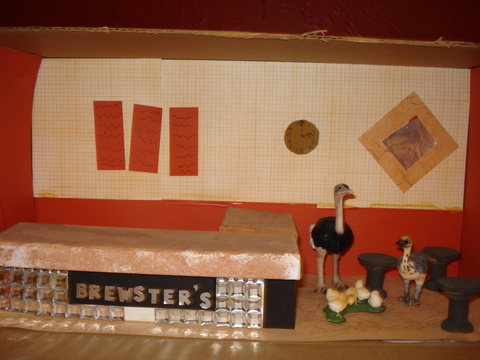 Becky to Ashley