Our 11th Quilt Swap
The Charming Strips Swap

Must be a member of Yahoo Hittygirls group
and have met all previous swap commitments to play.
You must include your full name, address, telephone number, and email.
If you sign up without this info, you will not be able to play.
Please Note: We do not collect or distribute your personal information,
except to the Swap Leader and your Swap Partner.

This is a 'centralized, complete the swap and get a partner on the due date' swap.


CLOSED



No need to include return postage--Hittygirls has that covered!
Your Swap Leader is Julie Old Crow (DeGroat)
click the link with any questions, or to sign up.
Can't use this link? Send an email with all of your info to:
julieoldcrow at gmail dot com

This is NOT the Friendship Quilt Block swap
That will be offered as a separate swap.
So...what do you do?
You cut 5 strips of different fabrics, measuring 21" x 1 1/2".
These fabrics should be 100% cotton, and not too thin.
Please do not use coarse or large-weave fabrics.
Do not send silks, rayon, suede, corderoy, or other unsuitable fabrics.
You may include one solid, if desired.
You mail them to me here:
Julie DeGroat
42300 new Connecticut Rd
Theresa, NY 13691
SECOND
I take each of the strips, and cut them into 8--2 1/2" x 1 1/2" squares.
Since you are sending 5 strips, you will get back a whack of 1 1/2" squares
and if all goes right--no two will be the same!
(If all does not go right, there may be some repeats.)
I will swap out the squares until you have at least 40 different squares,
and mail them back to you. Usually, there are a lot more than 40 different prints.
THIRD
You will make two charm quilts. One is for you to keep,
and one is for you to send to your Swap Partner.
The remainder of the squares are for
you to make more quilts,
pillows, or whatever you want for your Hittys!
Even better...practice your PIf-ing!
Have fun and remember to send a picture for this page!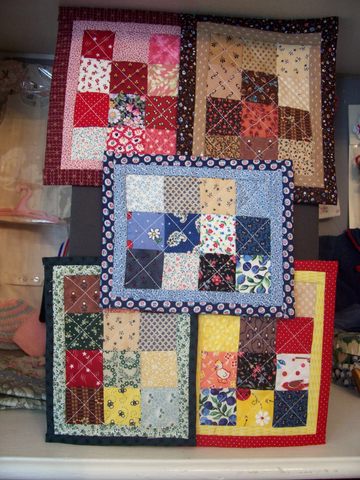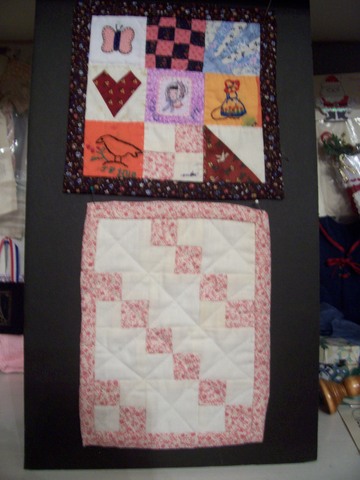 All MaryK's quilts!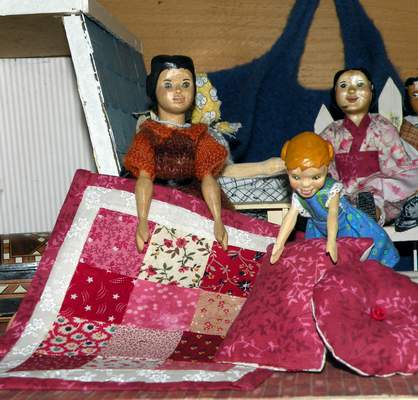 From Denise to Julie
Dawn to Pauline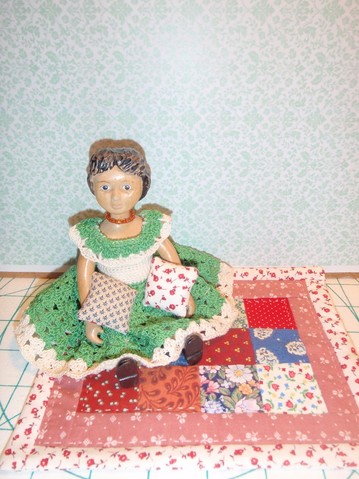 Jenny to Sylvia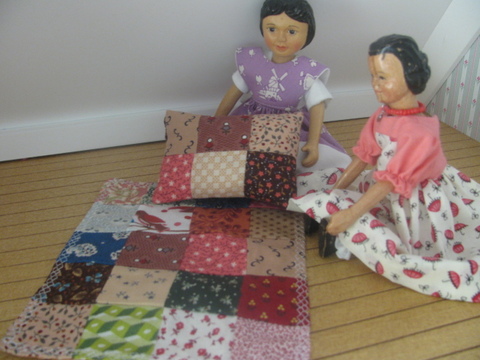 JOC to Denise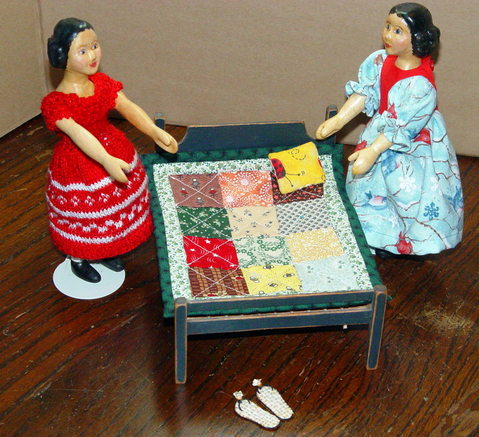 Mary K to Susan K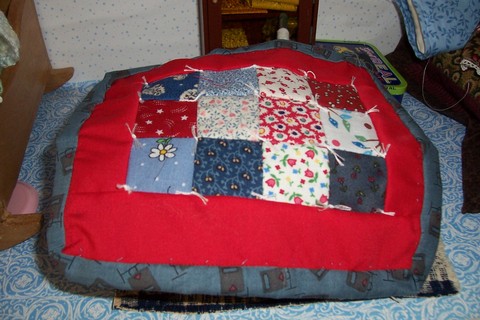 Pauline to Dawn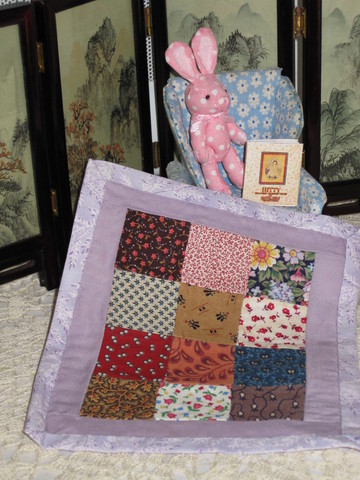 Sylvia to Jenny