Hittygirls Sewing Basket Swap

Must be a member of Yahoo Hittygirls group
and have met all previous swap commitments to play.
You must include your full name, address, telephone number, and email.
If you sign up without this info, you will not be able to play.
Please Note: We do not collect or distribute your personal information,
except to the Swap Leader and your Swap Partner.
This is a 'complete the swap and get a partner on the due date' swap.

Your Swap Leader is Shirlene
click the link with any questions, or to sign up.
Can't use this link? Send an email with all of your info to:
Shirlene at: Shirlsworld7@aol.com
CLOSED

When you receive your swap, please place a picture in the monthly swap folder at hittygirls at yahoogroups.
It will be grabbed from there and added to this page!
This is a simple swap to participate in. Simply send your swap partner the items that you might find in your sewing box. This means items such as ribbon, buttons, sewing pins, needles, thimbles, etc. This swap should include one peanut of fall type, Hitty appropriate sized fabric Fat Peanut size (11" x 18" or 9" x 22") and two items found in your sewing basket. To increase the fun, when you receive your swap, please post a photo to show your Hitty or Hittys enjoying the swap!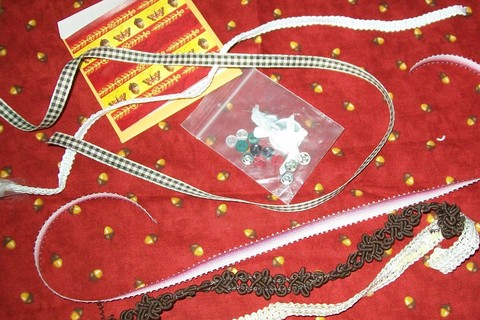 Denise to Marcy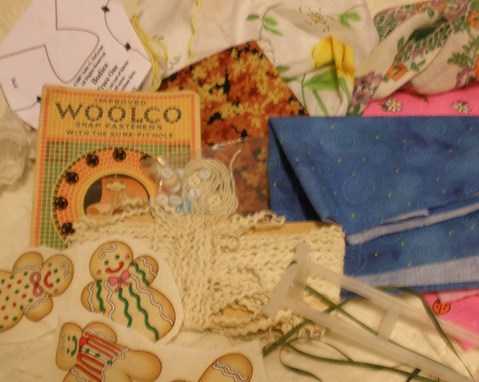 Julie to Tree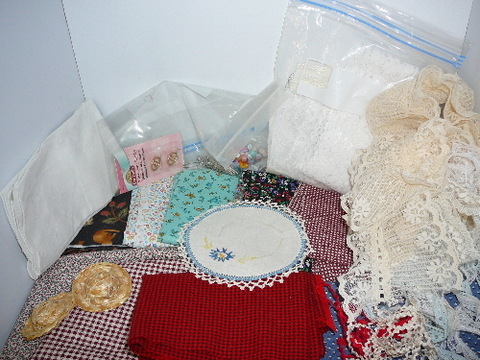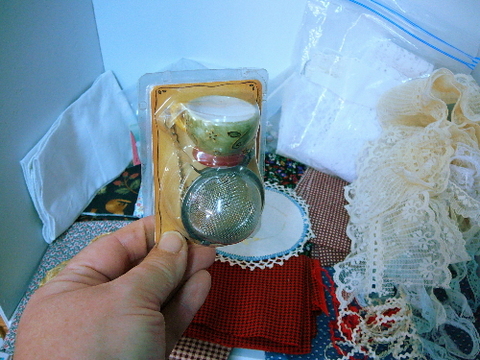 Sherry to Wanda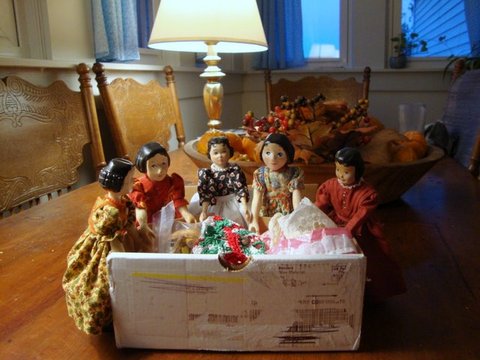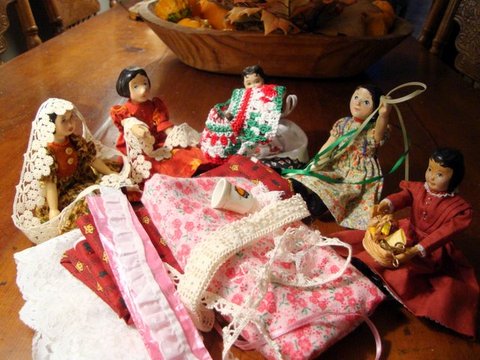 Wanda to Sherry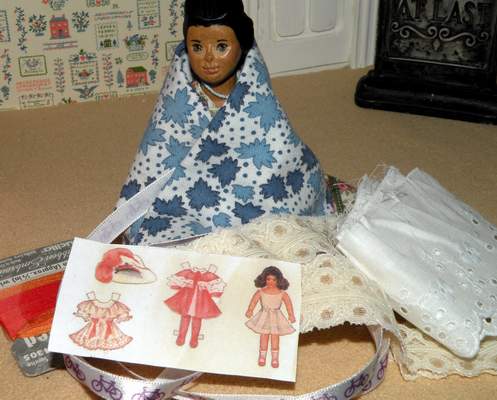 Tree to Julie