"Nunodoll" Hitty Swap
Must be a member of Yahoo Hittygirls group
and have met all previous swap commitments to play.
You must include your full name, address, telephone number, and email.
If you sign up without this info, you will not be able to play.
Please Note: We do not collect or distribute your personal information,
except to the Swap Leader and your Swap Partner.
There will be messages posted to the Hittygirls




list with updates for this swap. 




Read them, and make




sure your name is there.



Your Swap Leader is: Holly K.
click the link with any questions, or to sign up.
Can't use this link? Send an email with all of your info to:

gillifoot at yahoo dot com





Sign-ups begin now and end on March 1.




Partners will be assigned when swappers report that they are done. 




Dolls must be mailed by April 1.




CLOSED





"Nunodoll" Hitty Swap




Hittygirls member Conniebee recently posted a message with a link to a doll-making blog by Runo, who has a pattern for a cute 6-inch felt doll. Other members suggested that this would be a fun swap. I agree, so I am setting one up. Since we have other swaps and challenges going on right now, I'm going to have longer sign-up and finish dates. However, I will probably assign partners when two or more folks have told me they are finished, so you might get your swap doll earlier than April!
Here's the link Conniebee found: http://nuno-runo.blogspot.com/2009/11/fashion-doll.html.
If you explore the blog, or Runo's web site, you will find other patterns and explanations on how to put the dolls together.
Clothing can either be felt or cotton or a combination of both, and it can either reflect traditional Hitty clothes or modern and ethnic patterns. The dolls can have wigs (as described by Runo) or fixed hair. Just have some fun with it, and let your imagination run wild!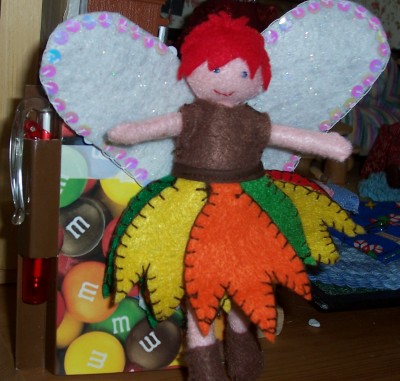 Christina to Pauline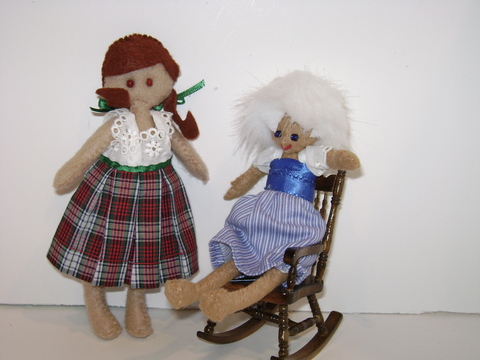 Phyllis



to Christina from Pauline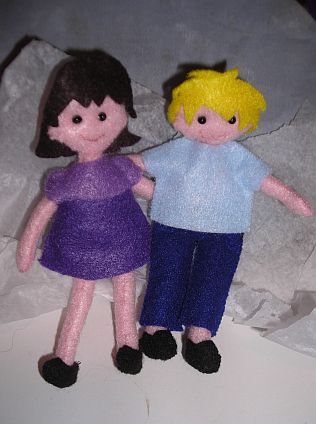 Annie to Mary K.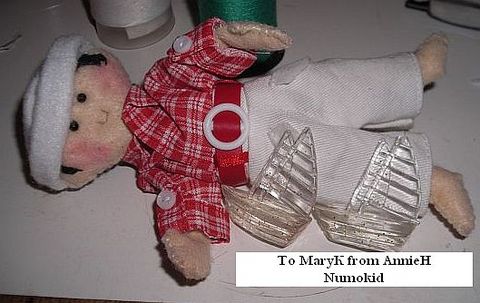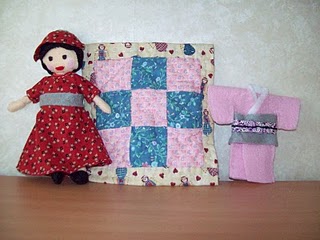 Holly to Karen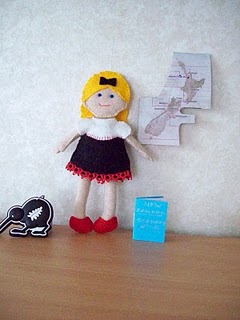 Karen to Holly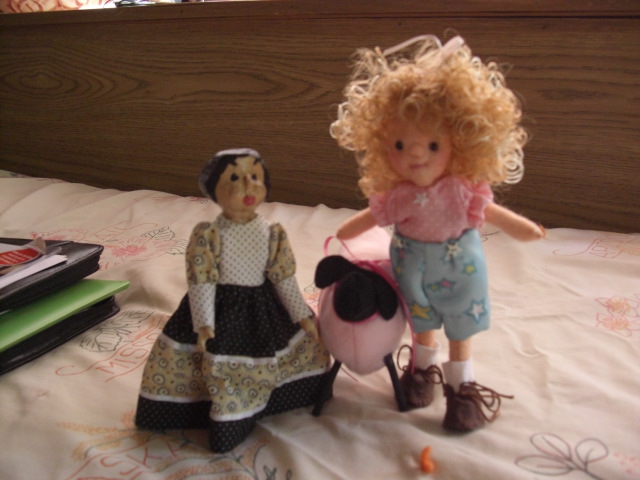 to Becky
From Becky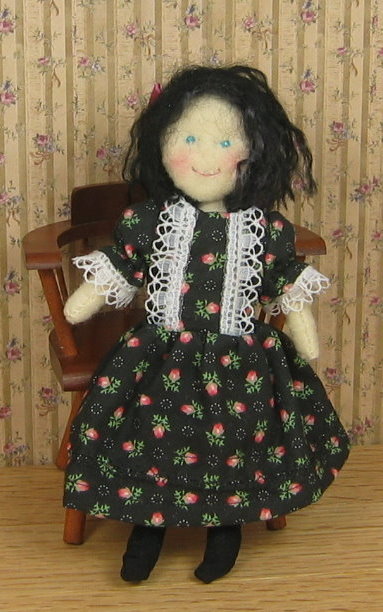 Gale to Marcy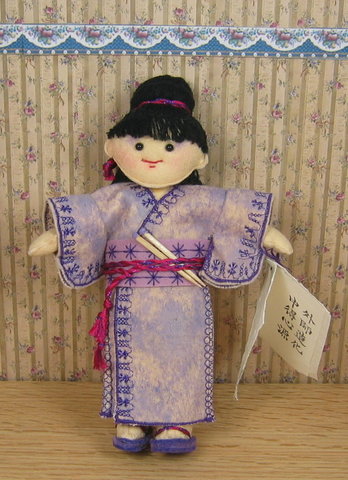 Carole to Gale