Style O' the Irish Swap

Must be a member of Yahoo Hittygirls group
and have met all previous swap commitments to play.
You must include your full name, address, telephone number, and email.
If you sign up without this info, you will not be able to play.
Please Note: We do not collect or distribute your personal information,
except to the Swap Leader and your Swap Partner.

This is a 'complete the swap and get a partner on the due date' swap.


Sign up now.  Sign-ups continue until March 1st
 Partners assigned 'about' 2 days after, 
depending on how many sign-ups I have to track down.
Your Swap Leader is Christina
CLOSED
click the link with any questions, or to sign up.
Can't use this link? Send an email with all of your info to:
youngjedi32002 @ yahoo .com
Make a dress and take a picture of it, then send the exact amount of fabric you used to your partner to see what she will do.

Your partner takes a picture and after all is said and done, we put the pictures up side by side to see the difference in our style!

The original dress you made gets sent to another name, so, in the end, you will have two original dresses for your Hitty!

I called this the Style O'The Irish because I figured it would be a good March swap but you don't have to be Irish or use St. Paddy's Day fabric to join!

The deadline for joining is March 1st and I will send you a name to send the fabric to and a name for the dress. I hope this is fun for all! Any questions, just email me!

Christina to Dawn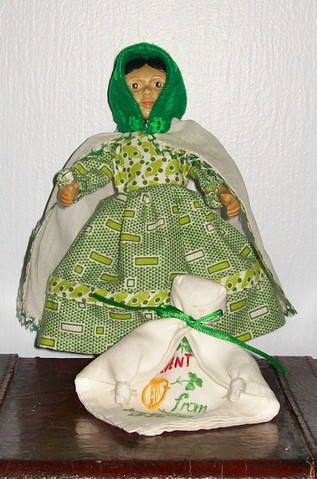 Made by Marcy with Christina's fabric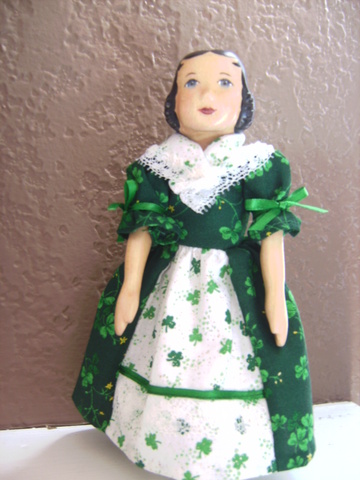 TO Mary K W from Sharon S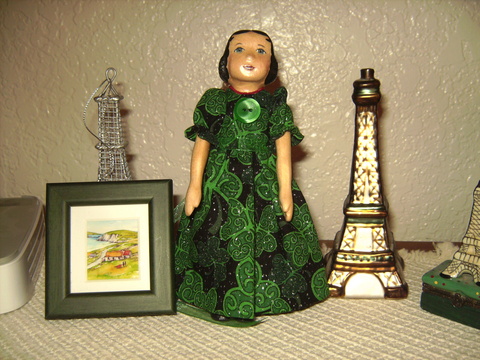 from Dawn to Sharon S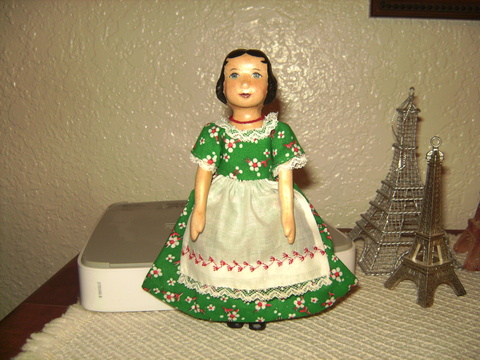 Dress made by Sharon S with fabric from Mary K W.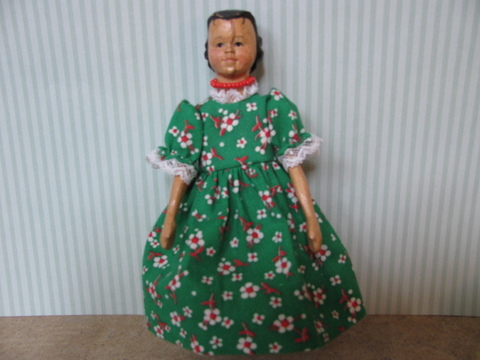 From Mary-K to Denise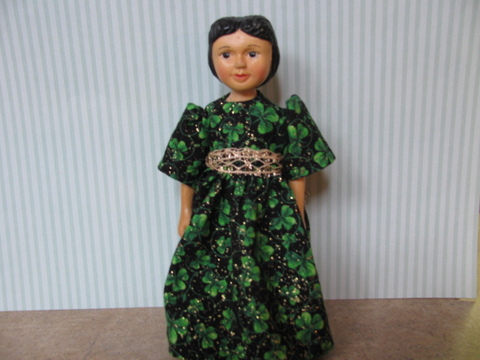 Made by Denise with Fabrics from Marcy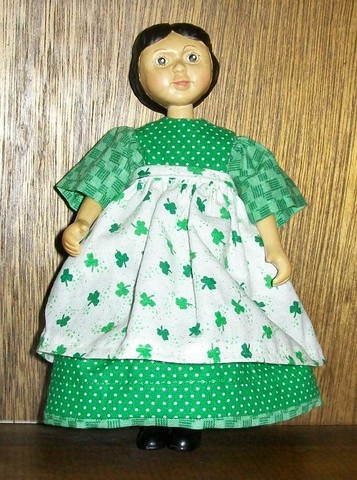 |
from Denise to Marcy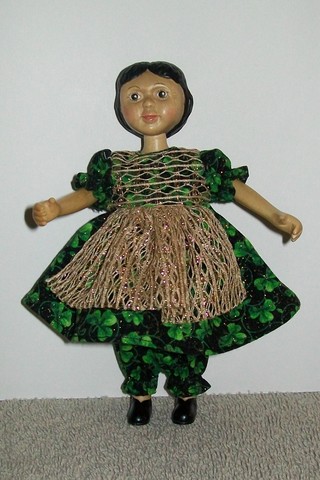 to Christina from Marcy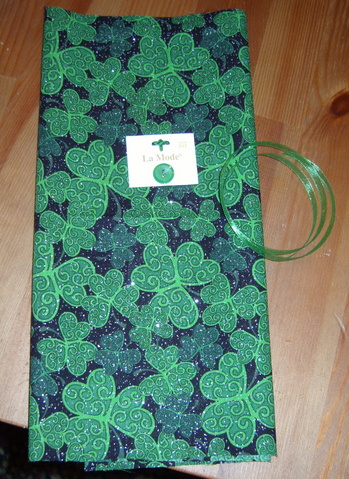 Cloth from Dawn to Christina
Fabrics to Mary-K from Denise
Made by Denise with fabrics from Marcy