Hittygirls Going Green Swap

Must be a member of Yahoo Hittygirls group
and have met all previous swap commitments to play.
You must include your full name, address, telephone number, and email.
If you sign up without this info, you will not be able to play.
Please Note: We do not collect or distribute your personal information,
except to the Swap Leader and your Swap Partner.
This is a 'complete the swap and get a partner on the due date' swap.

CLOSED
When you are done, let your swap leader know!

 Partners assigned 'about' 2 days after, 
depending on how many sign-ups I have to track down.
Your Swap Leader is Julie Old Crow
Can't use this link? Send an email with all of your info to:
julieoldcrow at gmail dot com
Many of us are now 'going green' to help save the planet. Growing our own vegetables without pesticides, carrying cloth grocery bags, recycling, re-purposing, and more. What does your Hitty do to go green? In this swap, you will make at least two items to show how your Hitty goes green. Items may be knitted, crocheted, carved, glued, painted, and even something recycled (like an apron from an old dress?). The limit is your imagination!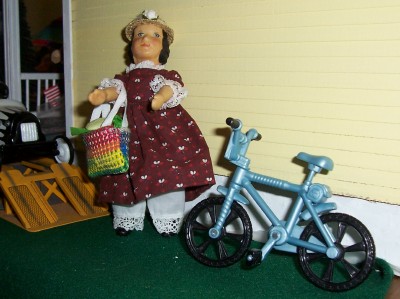 Kjerstin to Pauline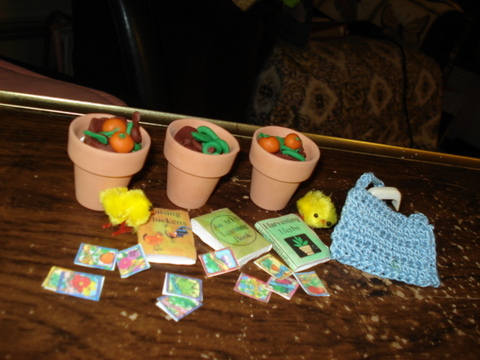 Pauline to Enna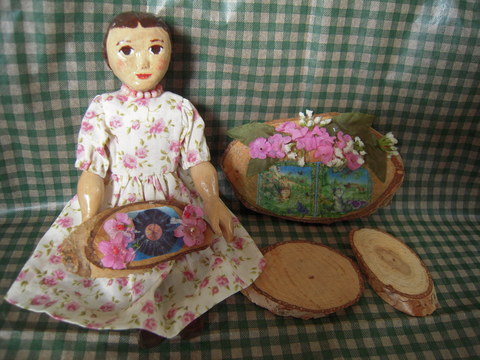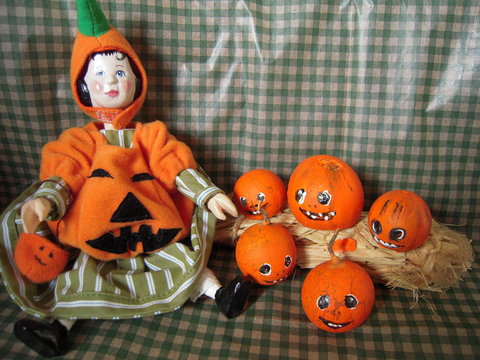 Enna to Kjerstin