Hittygirls Christmas Dress Swap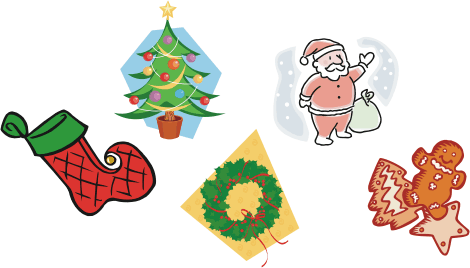 Must be a member of Yahoo Hittygirls group or the Hittygirls Message Board
and have met all previous swap commitments to play.
You must include your full name, Street Address, Telephone Number, and email.
If You sign up without this info, you will not be able to play.
Please Note: We do not collect or distribute your personal information,
except to the Swap Leader and your Swap Partner.

Mail out by December 15th
If you have not completed a previous round of any Hittygirls swaps, you may not participate in this swap.
CLOSED
Your Swap Leader is Julie Old Crow. Contact her with questions.

With an uneven number of swappers, I chose to have one on one, and then one group of three swappers.
Julie + Carol Moseley
Elise and Dawn Sp.
Teddie N. and Trudy G.
Sue Parker and Sylvia
Holly + Pauline
Donna E. + Debbie C.
Fung H. + Carol Marr
Hitty needs a new dress for Christmas!
In this swap, we will be exchanging ONE Dress
with optional clothing accessories (hat, shawl, apron or purse only).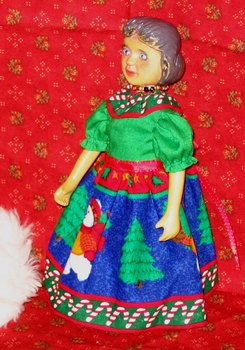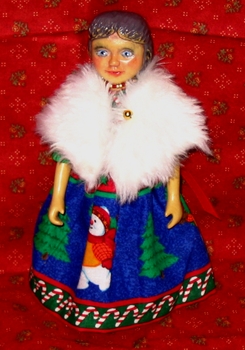 From Carol Mos. to Julie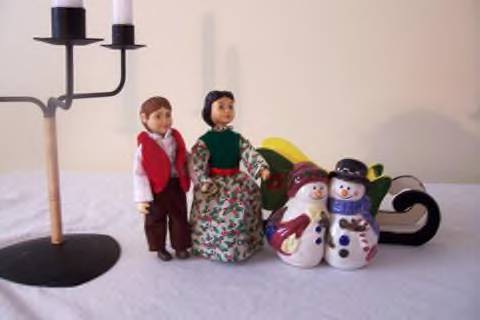 From Holly to Pauline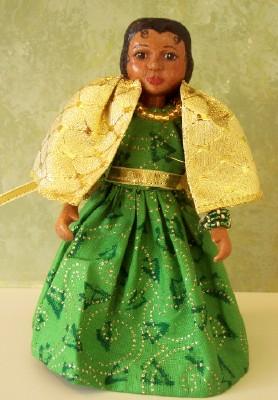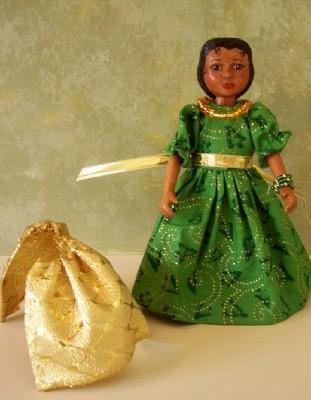 Dawn S. to Elise

From Sylvia to Margaret P.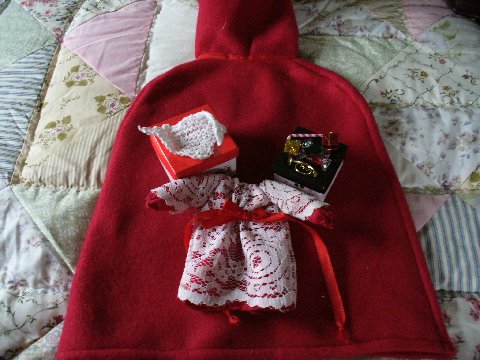 From Teddie to Trudy

From Julie to Carol Mos.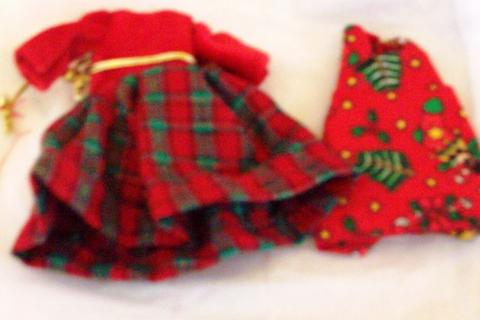 From Pauline to Holly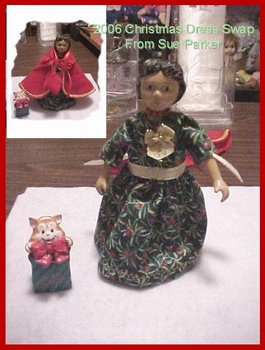 From Sue P. to Sylvia Y.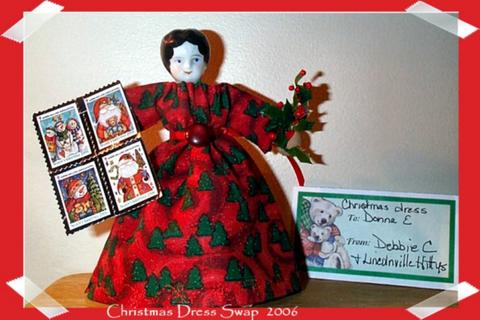 From Debbie to Donna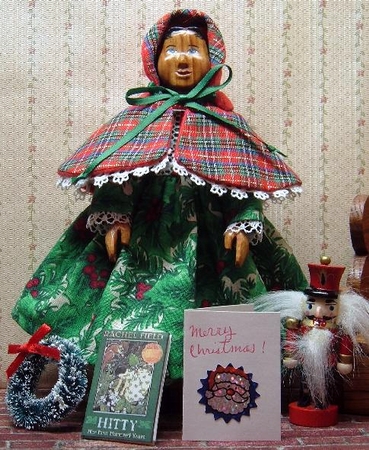 From Fung to Carol Marr