Hittygirls Victorian CrazyQuilt Tree Cone Swap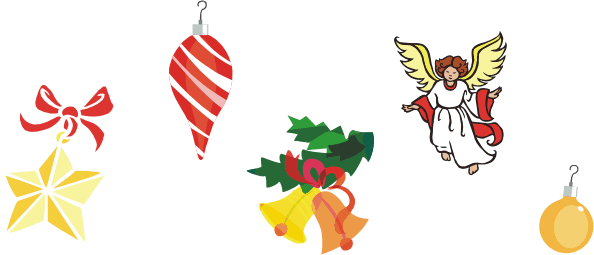 Must be a member of Yahoo Hittygirls group or the Hittygirls Message Board
and have met all previous swap commitments within the last year to play.
You must include
your full name, address, telephone number, and email.
If you sign up without this info, you will not be able to play.
Please Note: We do not collect or distribute your personal information,
except to the Swap Leader and your Swap Partner.
See what a Victorian Cone looks like here!
Your Swap Leader is Tracy C. You can contact her with any questions.
CLOSED
Sign-ups start now, and end on November 15th. Items to be mailed by December 15th, to allow travel time.

Create an embellished victorian cone ornament that is the perfect size for Hitty to preside over the holidays in!
There are complete instructions and a pattern available at the following site
CQ Mag Online or use your own pattern.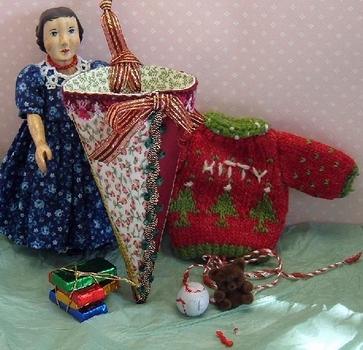 Sophia to Fung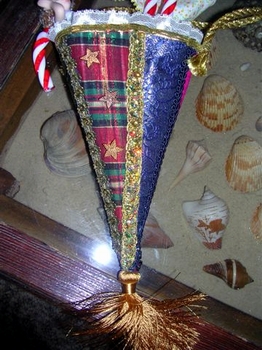 From Sylvia to Margaret P.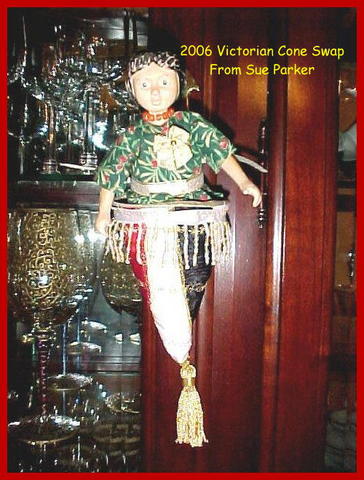 From Margaret P. to Sylvia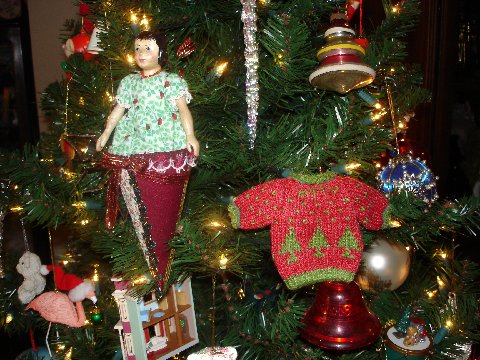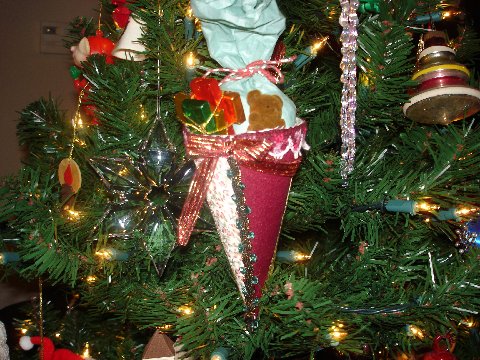 From Laurel to Anne R.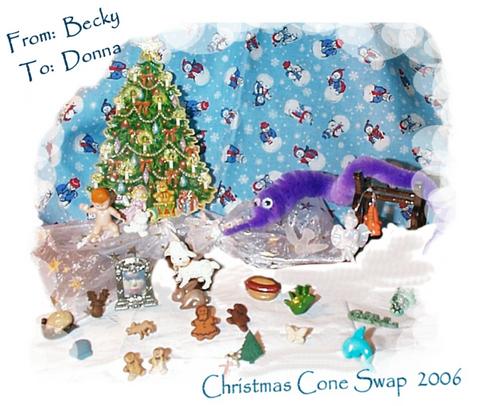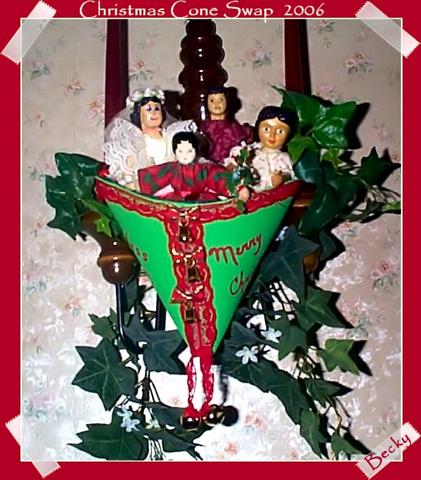 From Becky to Donna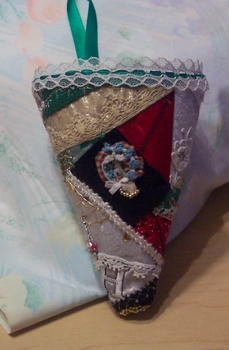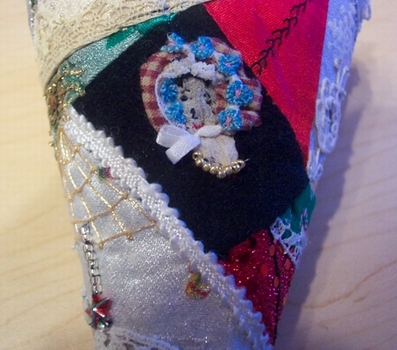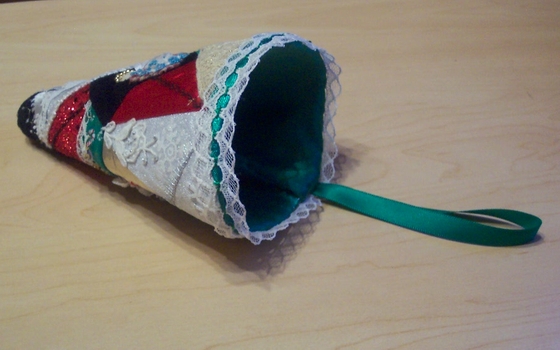 From Donna to Becky