Hittygirls Valentine's Fabric Swap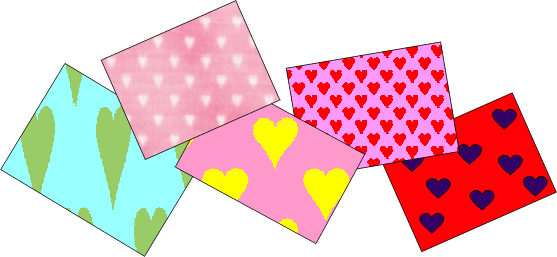 Must be a member of Yahoo Hittygirls group
and have met all previous swap commitments to play.
This is a Centralized Swap, and the only requirement is your name.
Please Note: We do not collect or distribute your personal information,
except to the Swap Leader and your Swap Partner.
Sign-ups start now, and end on January 30th
Fabric must be mailed by February 5th.
Closed
Your Swap Leader is Julie Old Crow

This is a centralized swap, which means you will mail the fabric to me, I will cut it up, and swap it back out.
1. Send 1 Fat Quarter of Fabric (18" x 22" OR 1/4 yard long cut of fabric. MUST be Valentine themed and appropriately scaled for Hitty. Please send quality fabrics. In other words, the dollar table at Walmart is not the place to look. Fabric that is stiff, rough, or thin is not quality fabric.
2. Send a Self-Addressed, Stamped envelope NOT letter sized--please send a Manila envelope (it doesn't have to be padded). Put on $1.83 in stamps on the envelope.
I will cut your fabric in half, and swap it out with other fabrics. You will receive TWO DIFFERENT smaller fabrics back. Half of a Fat Quarter is called a Peanut, and a Peanut is perfect for a Hitty dress, bonnet, and pantalettes!
Sign up with just your name, and I will send you the address to mail. As soon as you get the address, you can send me the fabric, no need to wait for the sign-ups to end.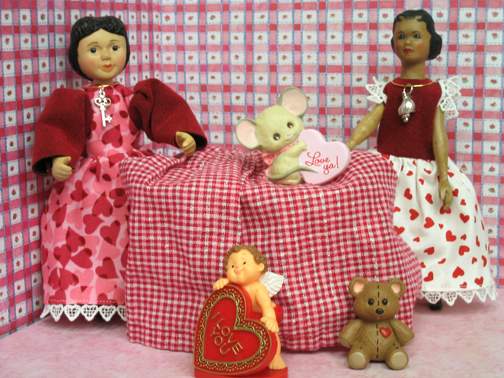 Ann S. used her fabrics for delightful dresses!