Hittygirls Travel Doll for Hitty One-Time Swap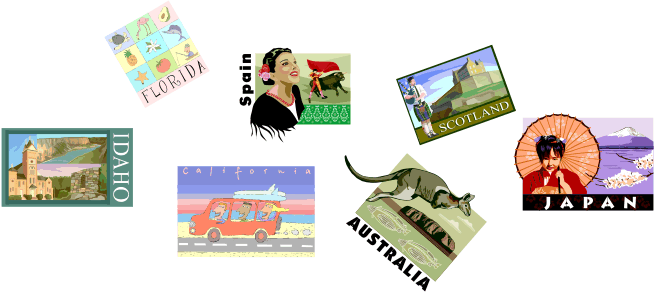 Must be a member of Yahoo Hittygirls group
and have met all previous swap commitments to play.
You must include your full name, address, telephone number, and email.
If you sign up without this info, you will not be able to play.
Please Note: We do not collect or distribute your personal information,
except to the Swap Leader and your Swap Partner.

Swap Mailing Deadline: March 15th.

CLOSED
Your Swap Leader is Julie Old Crow. Click her name to ask questions about the swap.
Partners
Melanie S. and Kathy B.
Pat T. and Merryn K.
Erin K. and Maria B.
Michelle K. and Holly P.
TC V. and Ann Str.
Barb N. and Debbie C.
Lori C. and Margie S.
Julie D. and Sylvia Y.
The Travel Doll For Hitty Swap
Every Hitty needs her very own Travel Doll, to go on adventures and collect souvenirs! This is Hitty's chance to get one from a trading partner!
The Travel Dolls should be as small as possible, an appropriate size for Hitty to carry with her. The Travel Doll can be either store-bought, or Hand-crafted. It can be made from fabric, clay, buttons, or, if you are ambitious, carve a teeny-tiny doll! (Pat T. has done some VERY tiny wooden Hittys!)
Can there be extras? In this swap we are asking that you limit any extra items sent with the Travel doll to three or less. There is no requirement saying you have to send any extras at all. extra's should be limited to only what the Travel Doll herself would use, not something for a full-sized Hitty. Extras could be something like a tiny postcard, a travel bag, etc. (Or, a travel doll for the travel doll, lol!)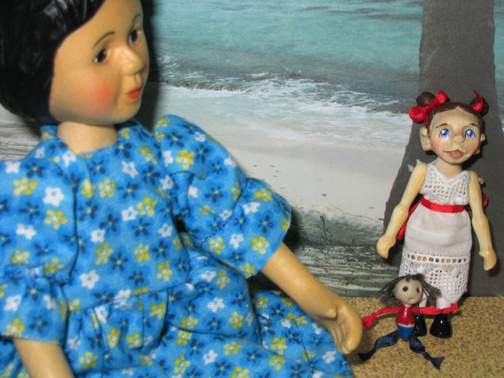 From TC to Ann Str.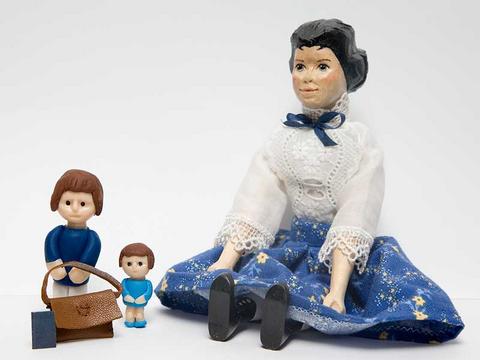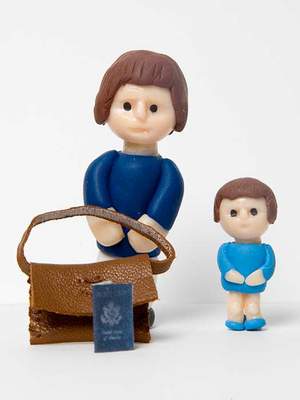 From Ann Str. to TC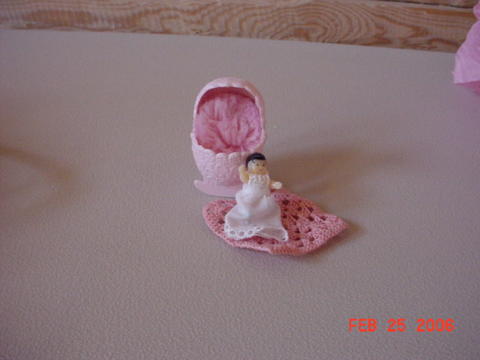 From Michelle to Holly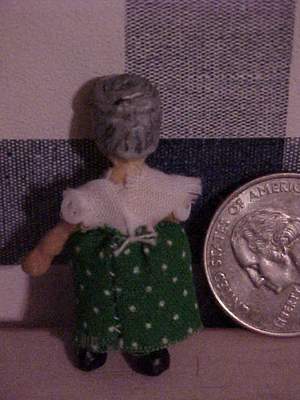 From Julie to Sylvia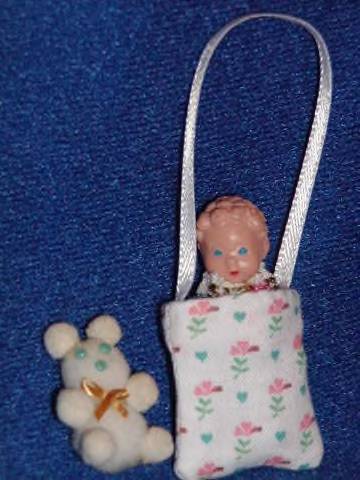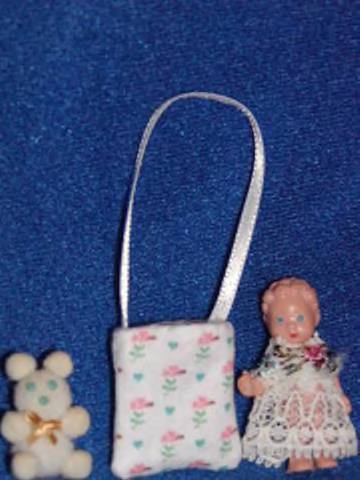 From Margie to Lori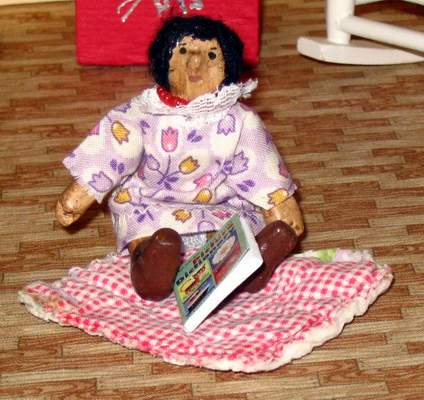 From Sylvia to Julie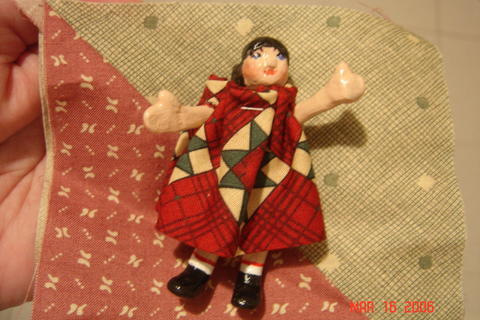 From Debbie to Barb N.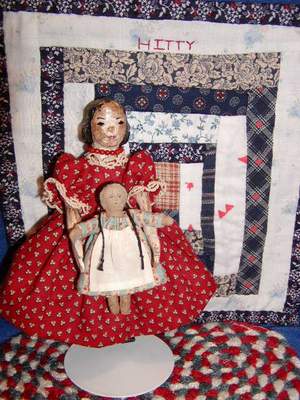 From Lori to Margie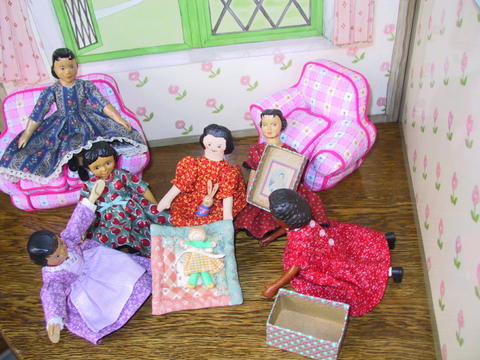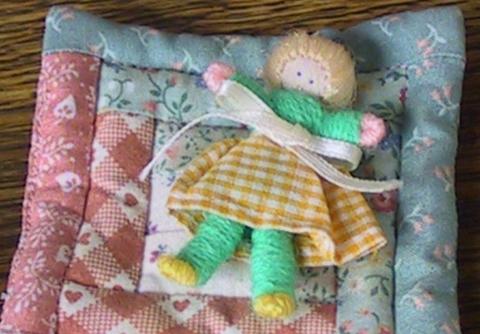 From Melanie to Kathy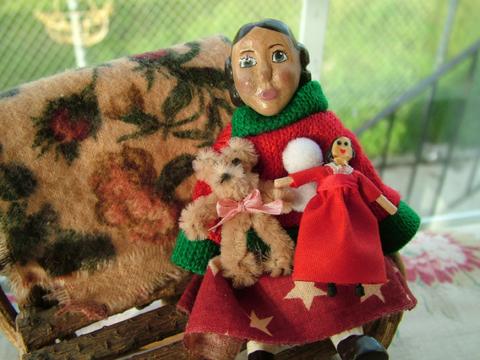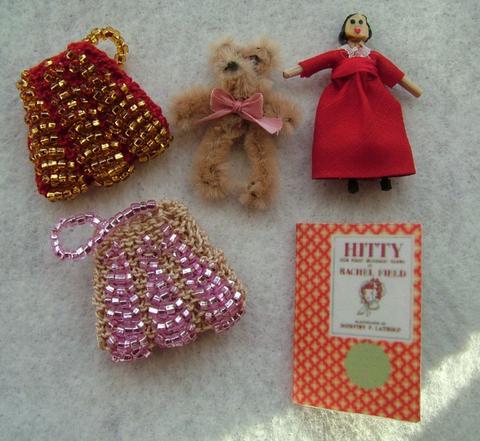 From Pat to Merryn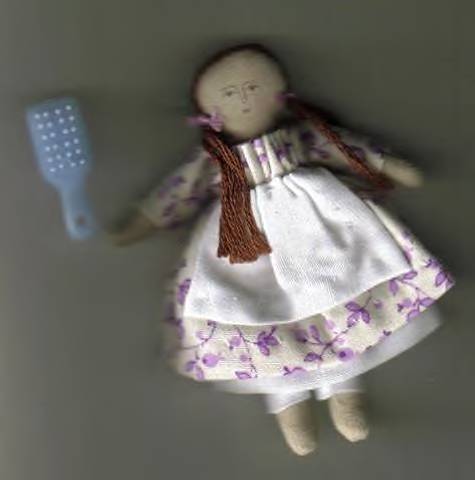 From Merryn to Pat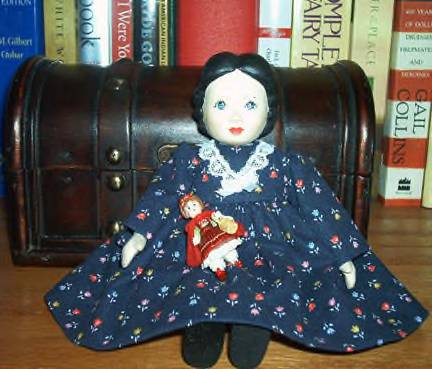 From Kathie to Melanie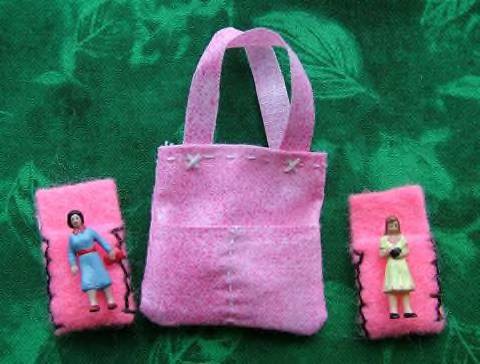 From Marie to Erin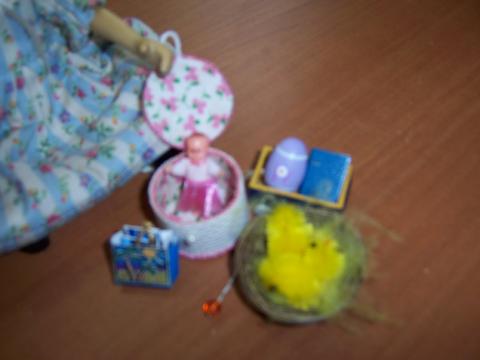 From Barb N. to Debbie