Hittygirls Hitty's Loves Summer Playtime!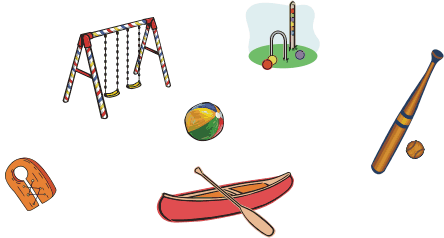 Must be a member of Yahoo Hittygirls group
and have met all previous swap commitments to play.
You must include
your full name, address, telephone number, and email.
If you sign up without this info, you will not be able to play.
Please Note: We do not collect or distribute your personal information,
except to the Swap Leader and your Swap Partner.
Mail date:August 15th
CLOSED
Your Swap Leader is Julie Old Crow. Click the link with any questions.
Hittys love to have fun in the summer--fishing, swimming, playing yard games or just relaxing in the summer heat--or maybe your Hittys have another sort of Summer Playtime activity they would like to share?
If you buy accessories for this swap, please limit it to $5.00. It's always good to make homemade fun!
This swap will be a playset of something Hitty would use or play with in the summer. Let's get creative!
Have fun!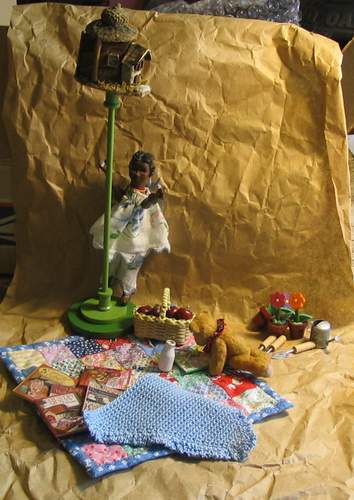 From Penny to Julie (see more!)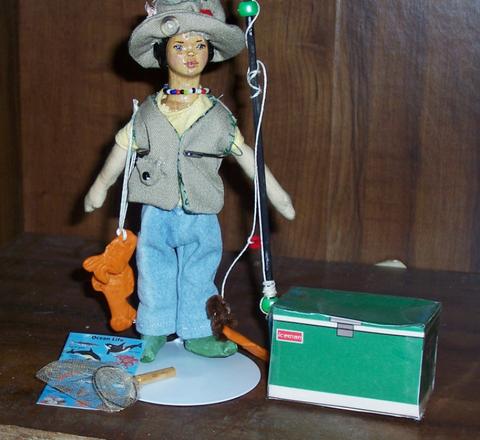 To Betty from Pauline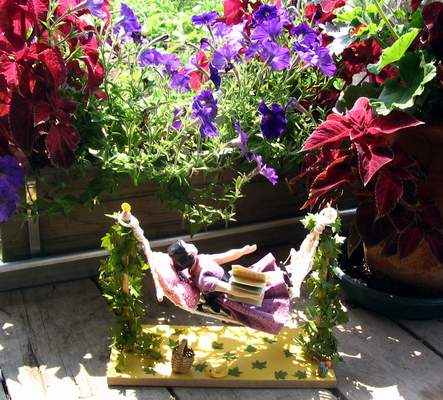 From Julie to Penny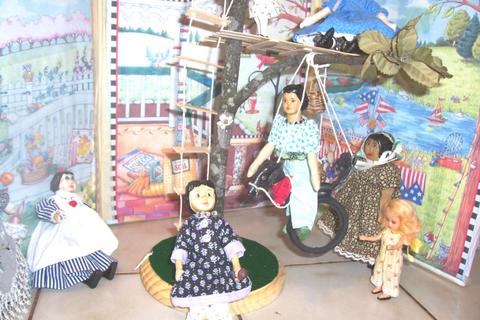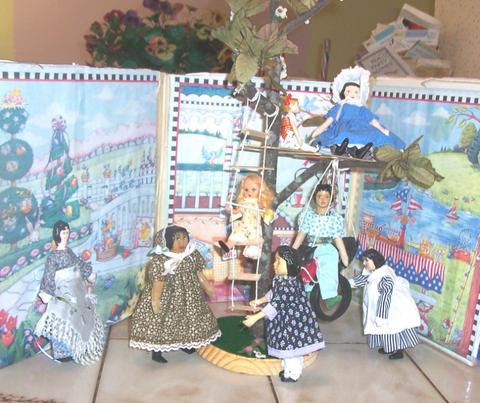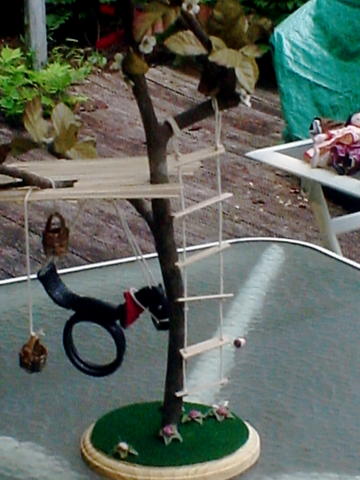 From Laurel and Sophia to Pauline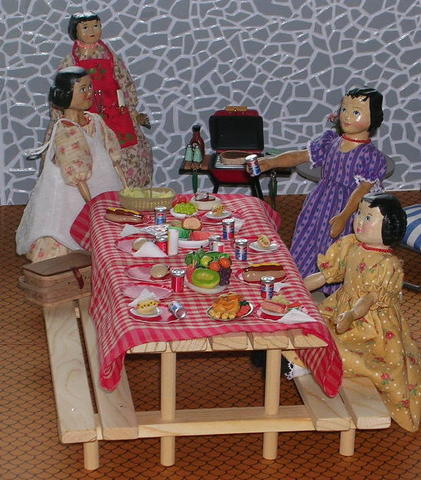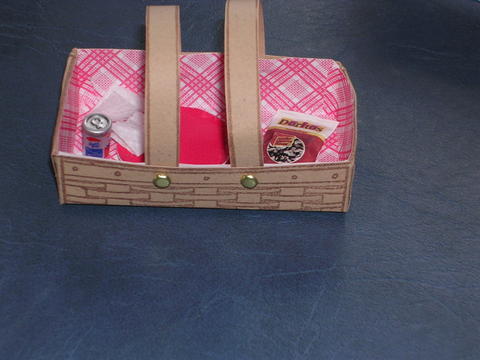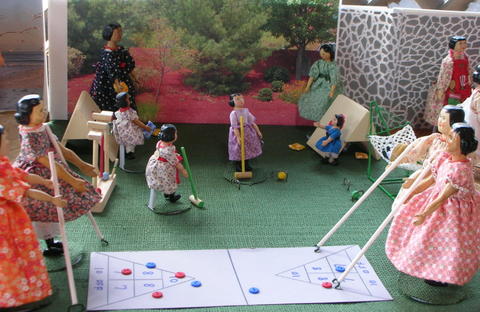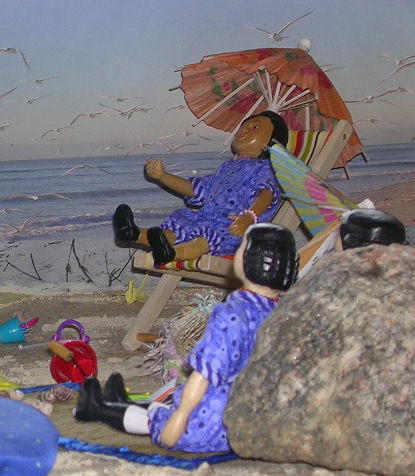 From Betty to Sophia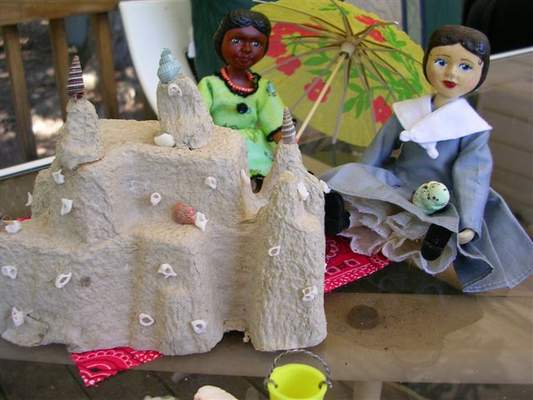 From Laurel and Sophia to Margaret