Hittygirls U-Finish Shoulderhead Swap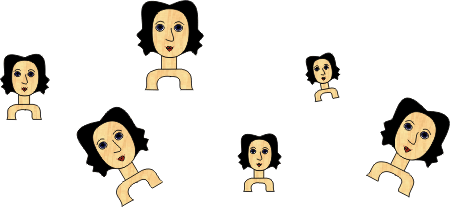 Must be a member of Yahoo Hittygirls group
and have met all previous swap commitments to play.
You must include
your full name, address, telephone number, and email.
If you sign up without this info, you will not be able to play.
Please Note: We do not collect or distribute your personal information,
except to the Swap Leader and your Swap Partner.
Sign-up deadline:August 15th Mail date: September 15th
Date to have body finished by: October 15th
CLOSED
Your Swap Leader is Julie Old Crow. Click the link with any questions.
Swap partners
Kathy Baxter sneds to Melanie Smith
Melanie Smith sends to TC Vollum
TC Vollum sends to Debbie Clauson
Debbie Clawson sends to Laurel Parker
Laurel Parker sends to Laurie Wanat
Laurie Wanat sends to Mary Ann Nixon
Mary Ann Nixon sends to Kathy Baxter
You create a finished Shoulder-Head in full or bitty size,
and your partner makes the body!
The Shoulderhead should be completely finished (carved, painted, varnished), but with no body. It's up to your partner to make a body from any medium desired.
Heads can be wood or clay. They can be regular-sized Hittys or Bitty Hittys.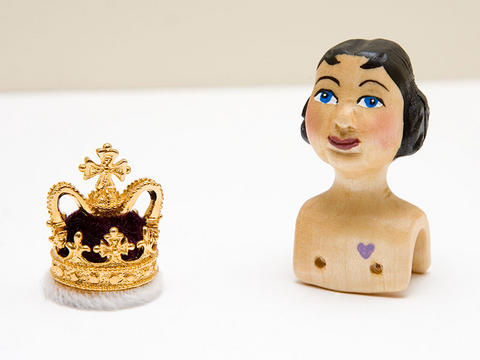 From Melanie to TC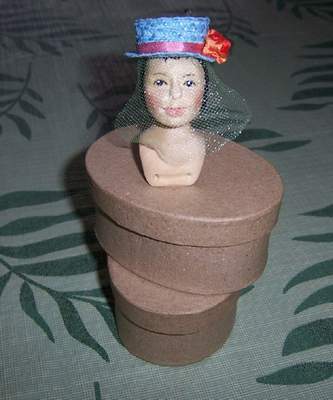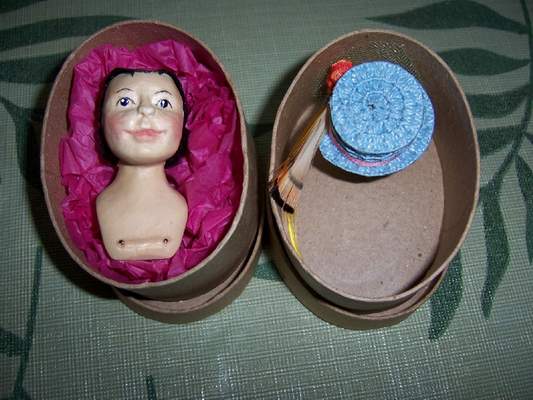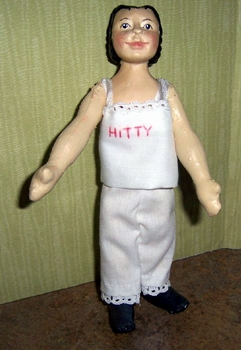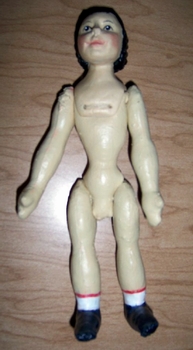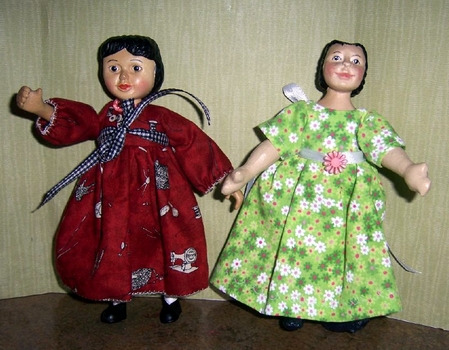 From TC to Debbie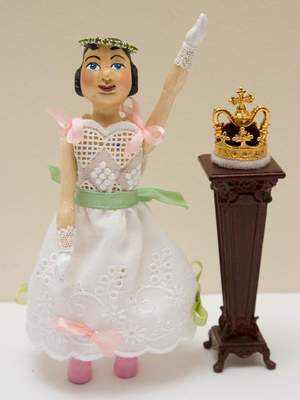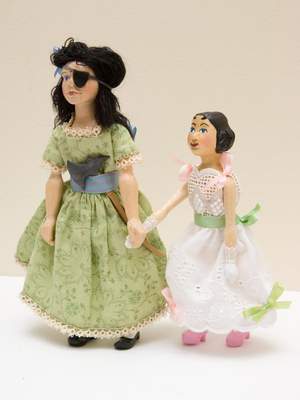 Head by Mel, Body by TC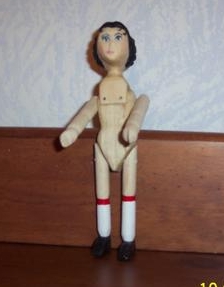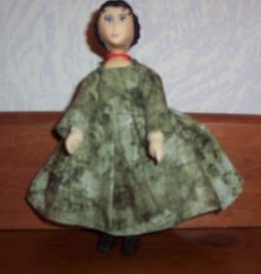 Head by Laurie, Body by Mary Ann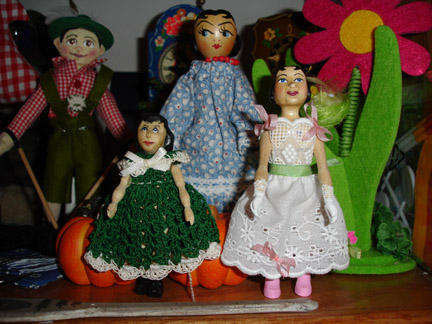 Shoulder head bitty head by Melanie on body TCV & Kathy Baxter's Bitty shoulder head on body made by Melanie
Have fun!