Hittygirls Round Robin Travel Doll for Hitty One-Time Swap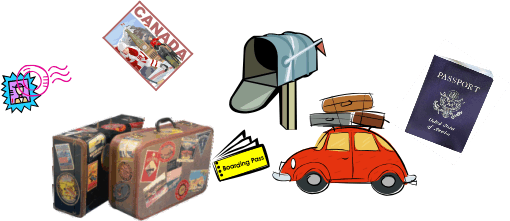 Must be a member of Yahoo Hittygirls group
and have met all previous swap commitments to play.
You must include your full name, address, telephone number, and email.
If you sign up without this info, you will not be able to play.
Please Note: We do not collect or distribute your personal information,
except to the Swap Leader and your Swap Partner.

Swap Mailing Deadline: March 1st.
We will be trading with swap partners.
Closed
Your Swap Leader is Michelle K. Click her name to ask questions about the swap.
Group 1
Erin K.
Lorinda T.
Ann Str.
Judy M.
Group 2
Merryn K.
Lori C.
Debbie C.
Michelle K.
The Round Robin Travel Doll
A Round Robin works like this: Let's pretend you are in a group of three people. So, #1 sends to #2, #2 to #3, and #3 sends to #1. This is the first week. The second week, #1 sends the package she got from #3 on to the same person as before--#2, and so on around. At the end of three weeks, #1 will receive back in the mail her original box, with her original Travel Doll for Hitty, who has, in the meantime, traveled to all the hosts. (Clear as mud?)
The hosts keep the dolls for one week from the time they receive them, and buy/make them one small souvenir from their
area-can be a postcard even-and then send them on to the next host. Delivery Confirmation is mandatory so that no one gets lost along the way. Also, each Host will include addressed shipping labels for the package. (You swap leader will provide you with the names in your Round Robin Unit, which will vary in size according to sign-ups.)
The Travel Doll itself should be any doll small enough to belong to Hitty. Each doll should also have a small notebook so that a journal can be kept of it's travels. You may include any small accessories that the doll requires for traveling, like wardrobe for example, for pictures. I'll leave hostess gifts up to the doll owners, and are not mandatory. Think small and light!

Hitty Pearl--Debbie C.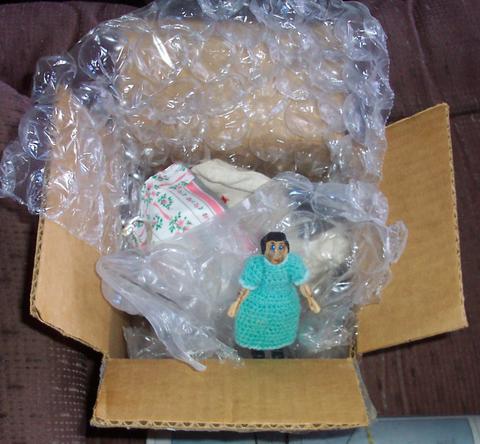 At Coos Bay with Michelle
Click Here for More Pictures
Hitty Pearl goes to work with Michelle
at the 911 center & meets The Fire Chicken and friends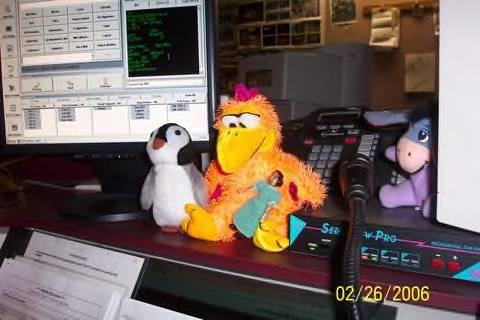 More Pictures!


Travelin' Tillie--Ann Str.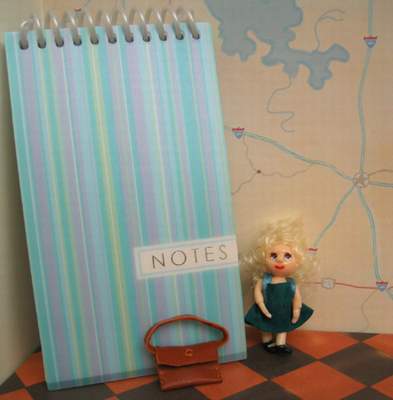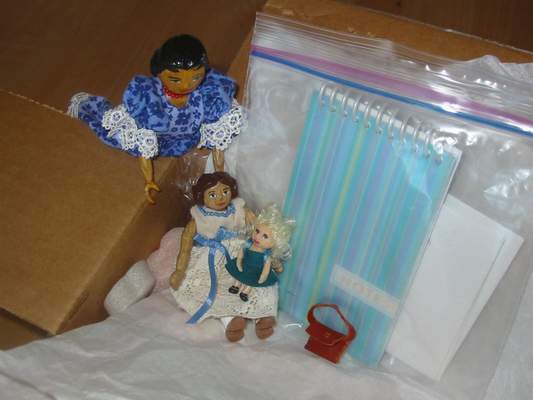 Arriving at Judy's.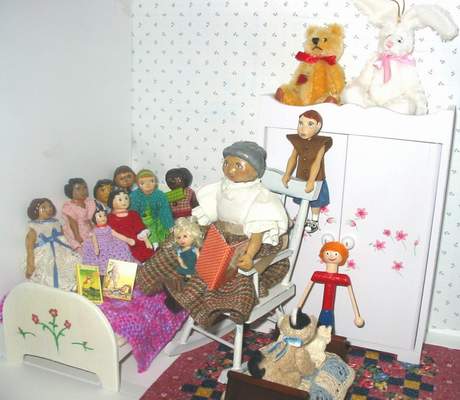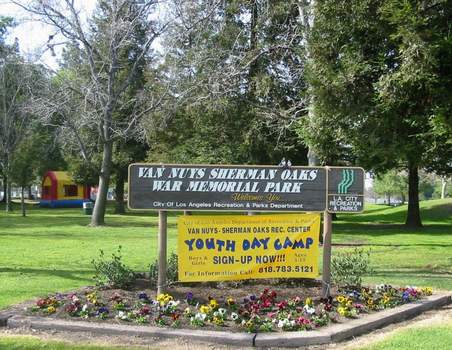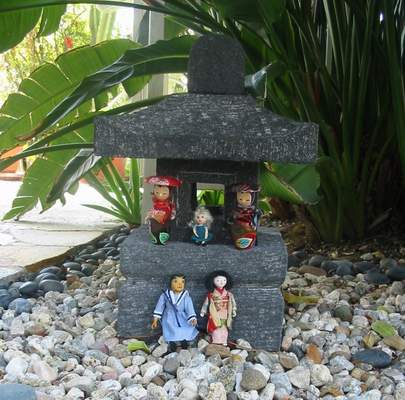 More Pictures found by clicking here!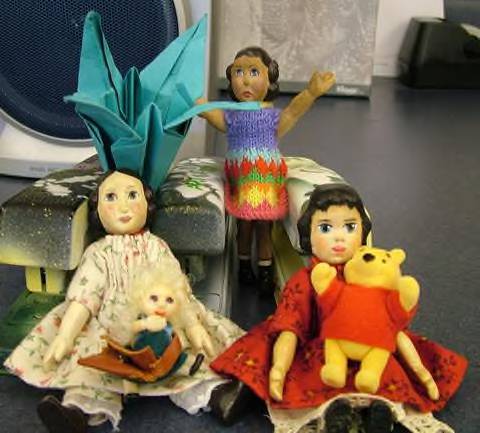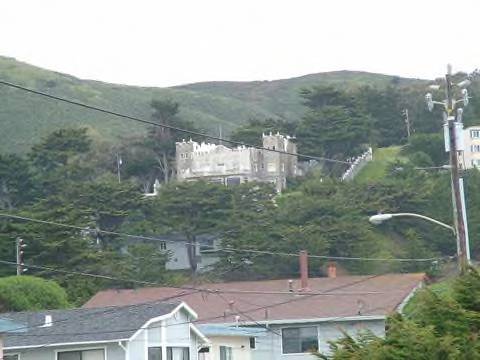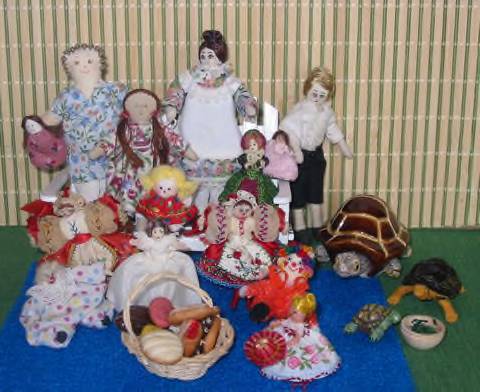 Terrence Trent Troll & Squawk--Michelle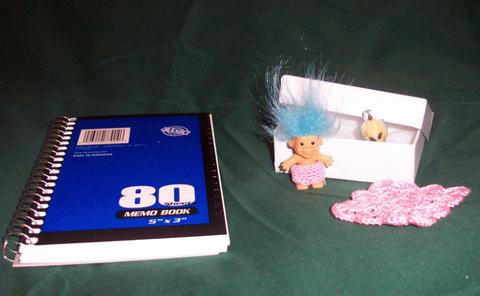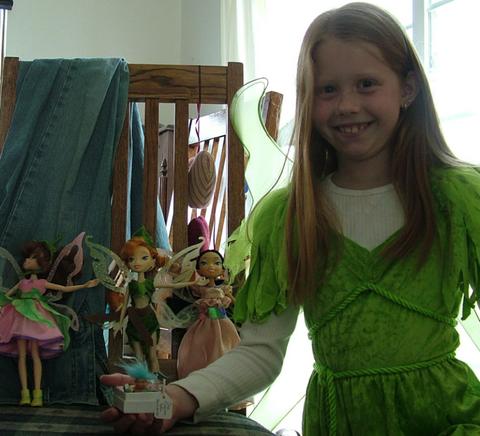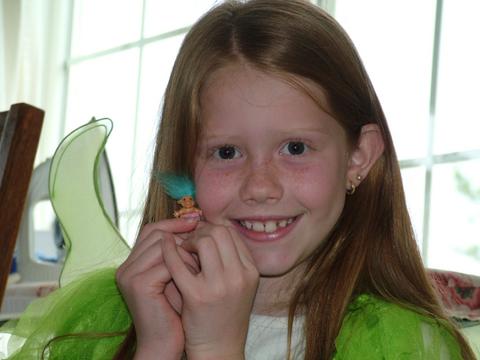 At Erin's!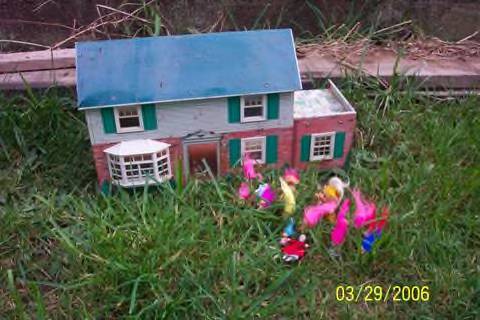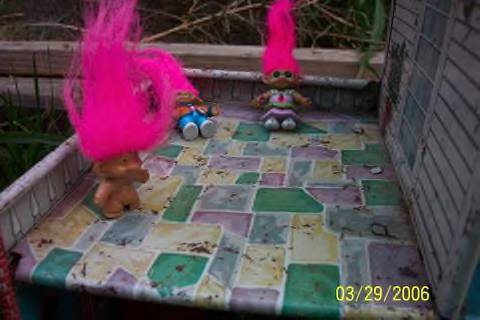 Bitsey Betsey--Judy M.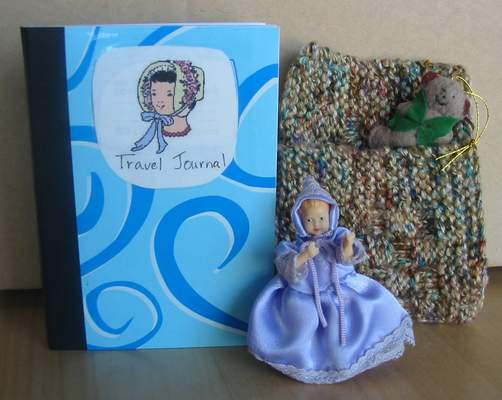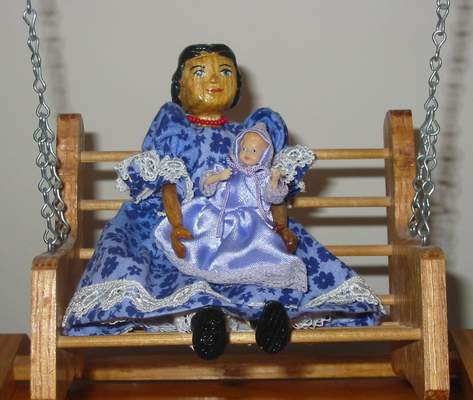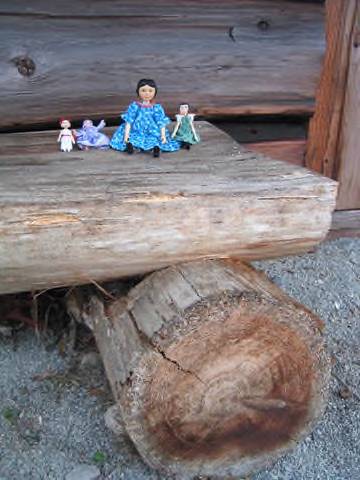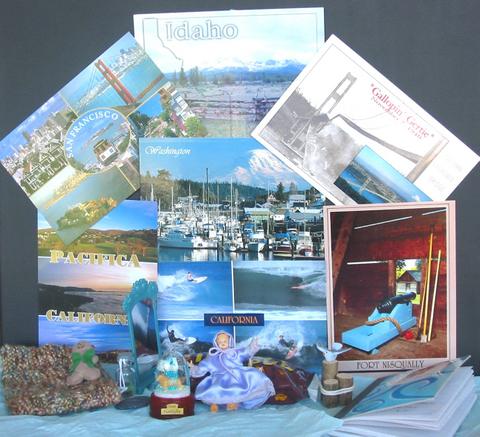 Pooh--Lorinda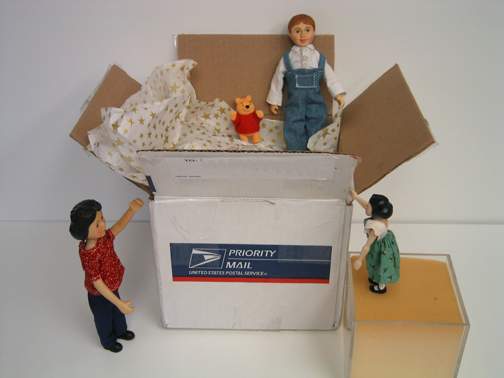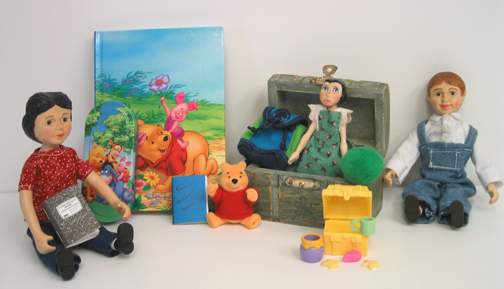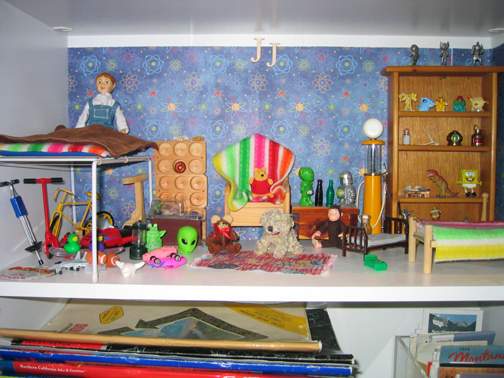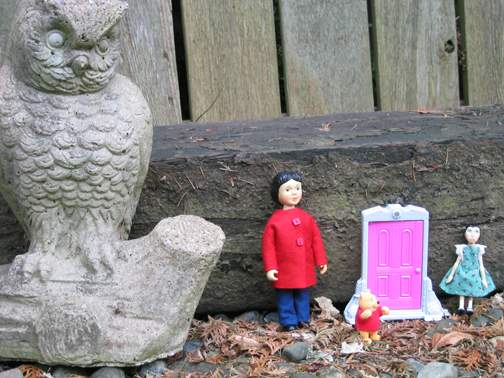 See More of the Visit with the Bonsai Hittys

And MORE!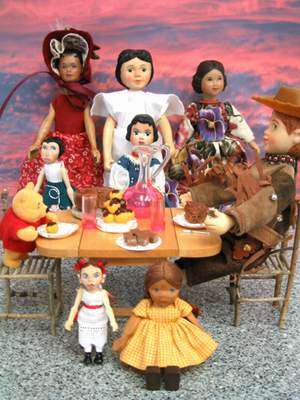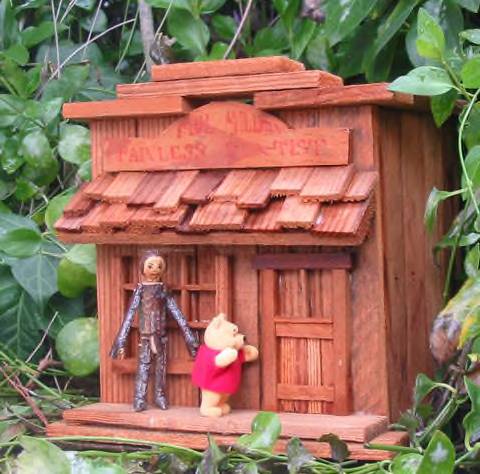 Pooh and Davy Plumpit have an adventure!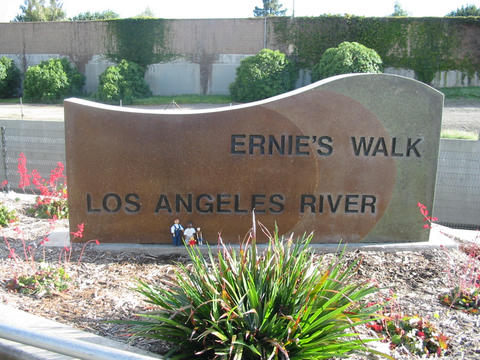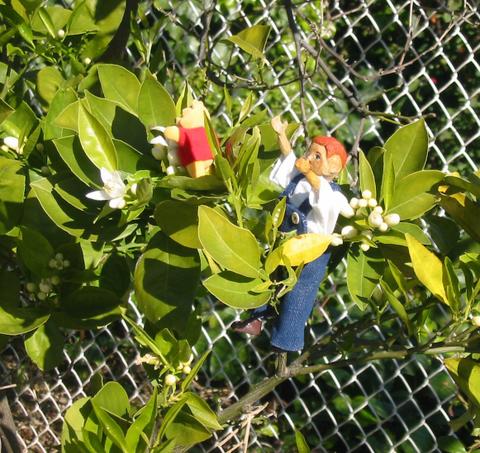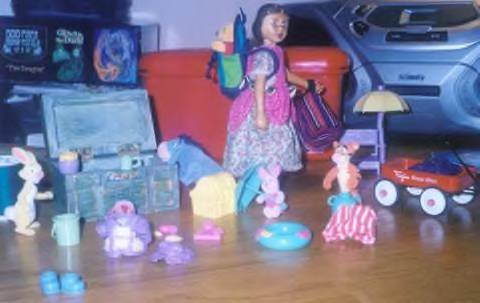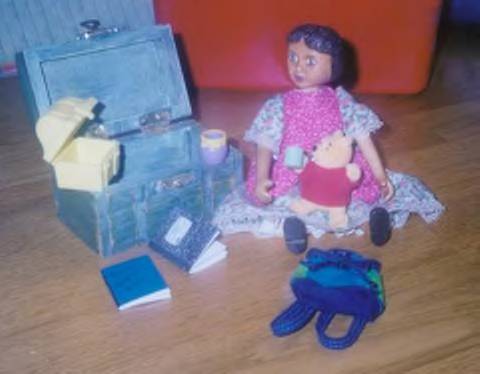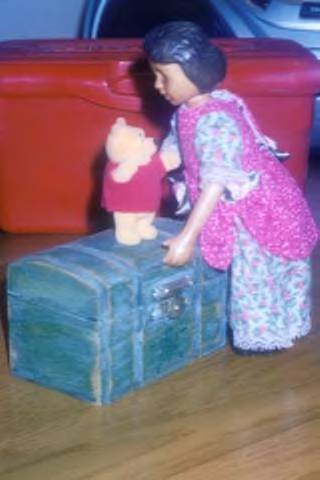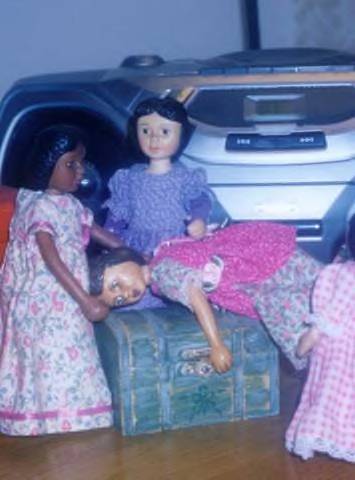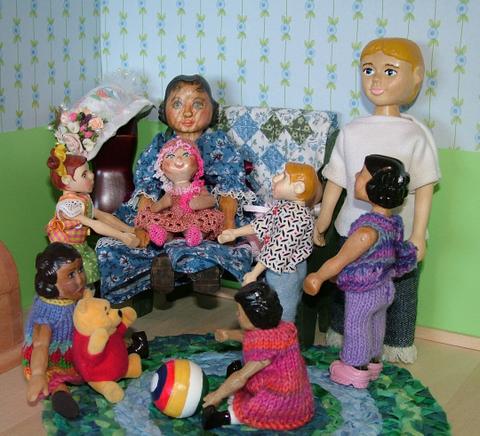 Lillibelle--Michelle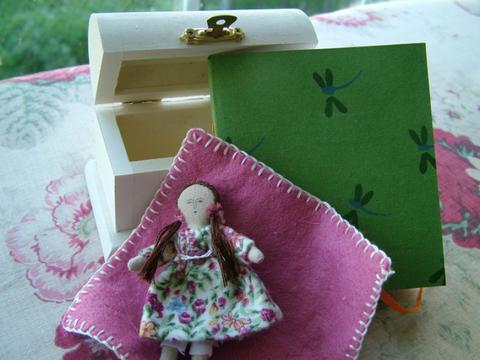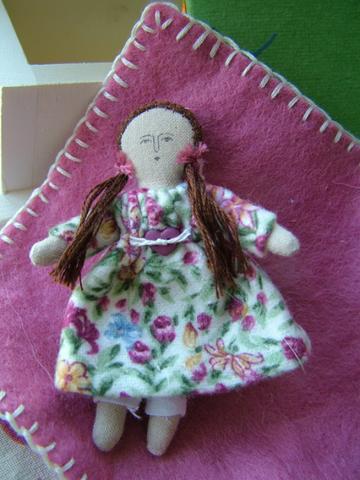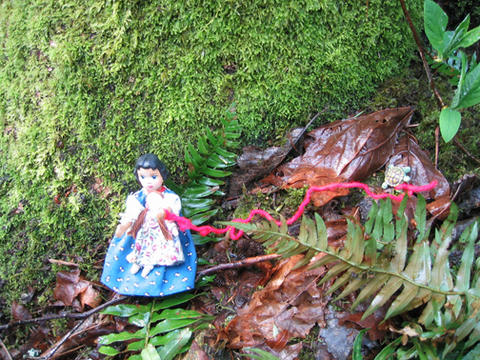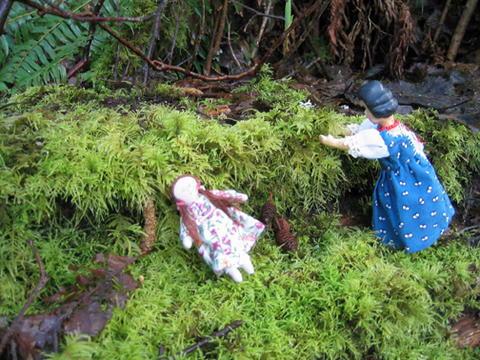 With Lorinda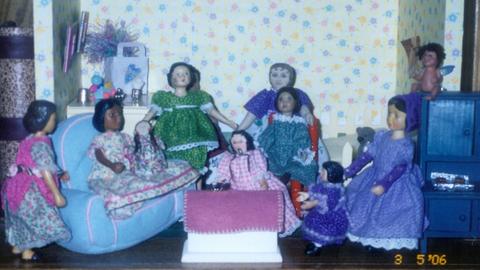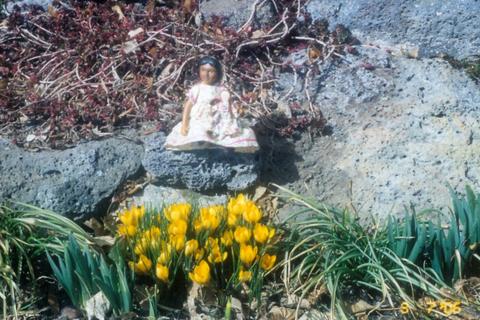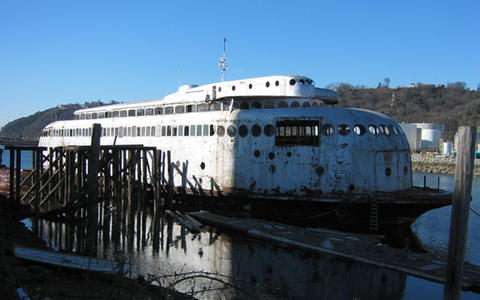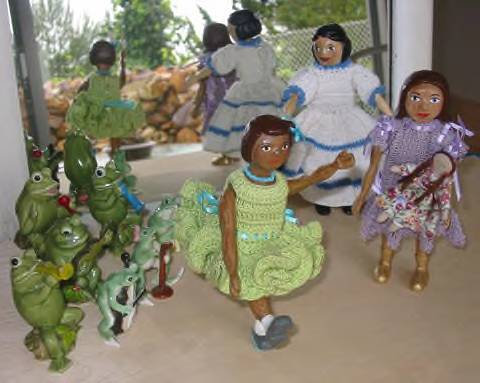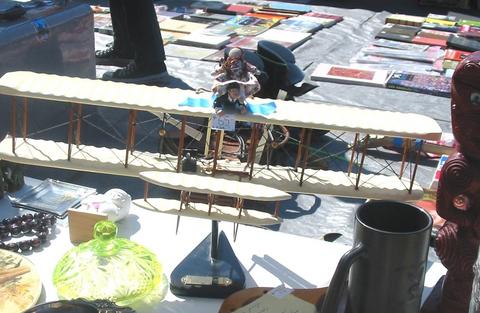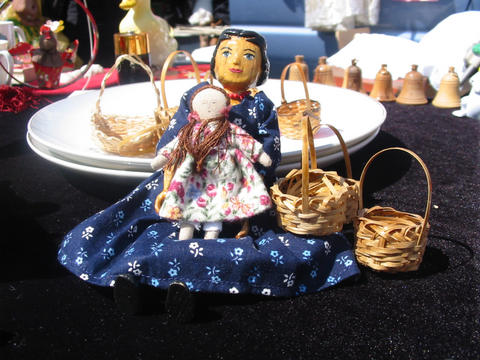 And there are more pictures to see by clicking here.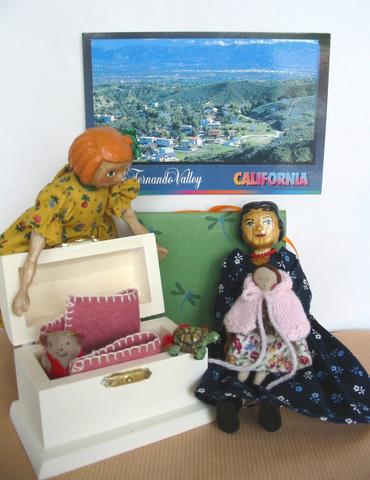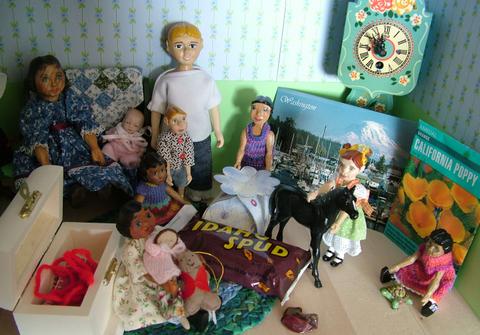 Rosylyn--Erin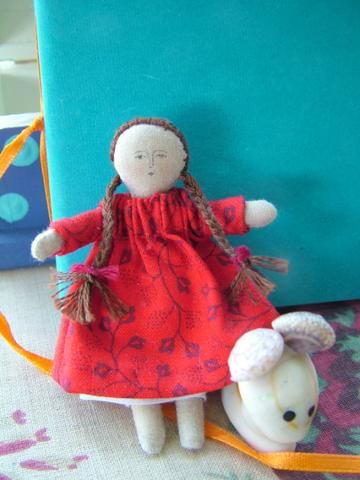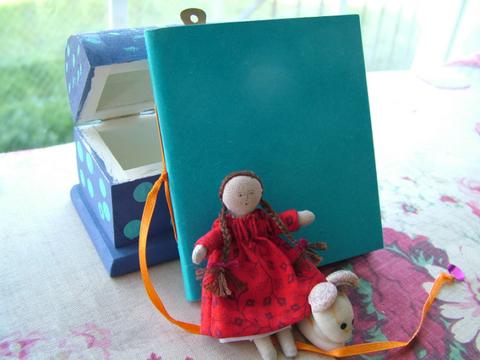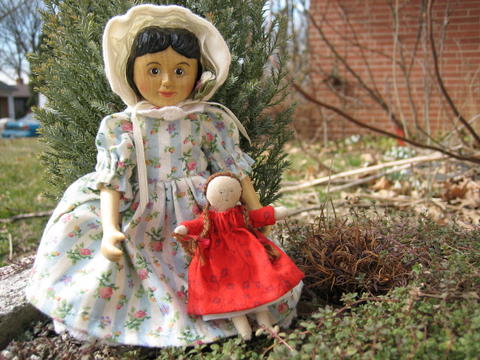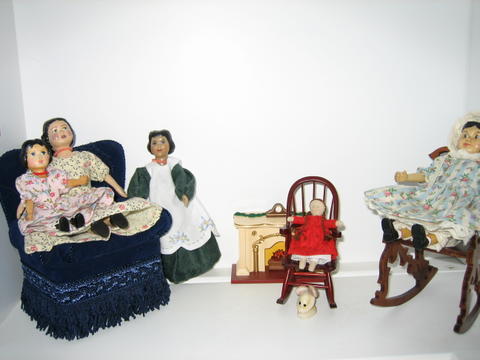 Visiting Lori
More Pictures of the Buckeye visit to be seen HERE~!!
Visiting Debbie