Hittygirls Quaker Dress and Bonnet Swap for Hitty

Must be a member of Yahoo Hittygirls group or the Hittygirls Message Board
and have met all previous swap commitments to play.
You must include
your full name, address, telephone number, and email.
If you sign up without this info, you will not be able to play.
Please Note: We do not collect or distribute your personal information,
except to the Swap Leader and your Swap Partner.
CLOSED

Mailed by 11/01/06.
Your Swap Leader is Julie Old Crow
Mary Ann N. sends to Margie S.
Margie S. sends to Pauline N.
Pauline N. sends to Michelle K.
Michelle K. sends to Debbie C.
Debbie C. sends to Julie D.
Julie D. sends to Mary Ann N.
Quaker Dress and Bonnet
think Pennsylvania Dutch or Amish
Bonnet and Dress should be a solid color, not a print. Usually you see them in darkish colors, such as blues, purples, grays, etc. with white trim such as a scarf or cuffs. Check out the Quaker Dress in the book.
You can contact your partner and ask what size Hitty they would like it made for.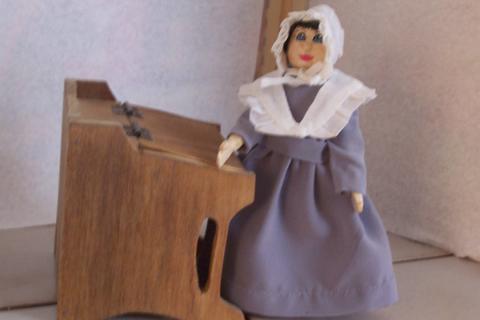 From Margie to Pauline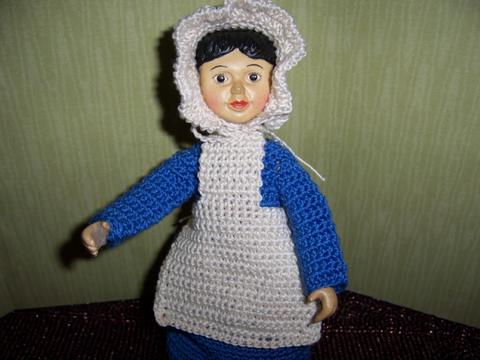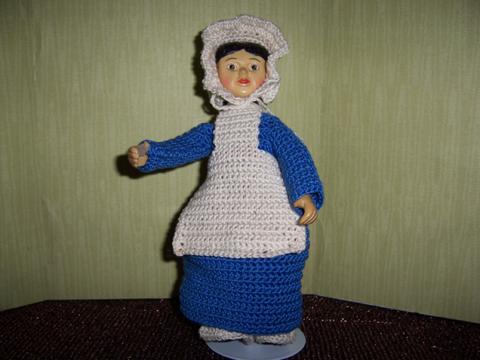 From Michelle to Debbie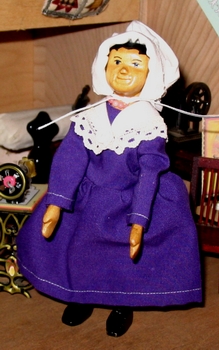 From Debbie to Julie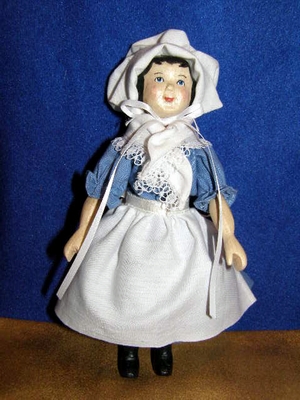 From Mary Ann to Margie