Hittygirls 'Twas the Night Before Christmas Swap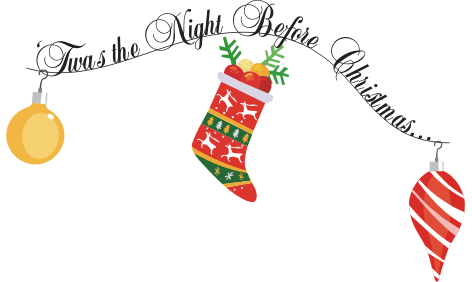 Must be a member of Yahoo Hittygirls group or the Hittygirls Message Board
and have met all previous swap commitments to play.
You must include your full name, Street Address, Telephone Number, and email.
If You sign up without this info, you will not be able to play.
Please Note: We do not collect or distribute your personal information,
except to the Swap Leader and your Swap Partner.

Mail out by December 15th
If you have not completed a previous round of any Hittygirls swaps, you may not participate in this swap.
CLOSED
Your Swap Leader is Julie Old Crow. Contact her with questions.
'Twas the Night Before Christmas and all through the house....
Hitty is stirring!
In this swap you will send items Hitty might use on Christmas Eve!
With an even number of swappers, this is a one on one swap.
Julie and Sophia
Sue P. and Satchel
Teddie N. and Dawn Spinney
Debbie C. and Sue G,
Donna E, and Laurel
Diana Stevens and Barb N.
Mary Tanin and Erin K.
Possible ideas:
Night before Christmas book
Cookies
Nighty
Stocking
or whatever you come up with!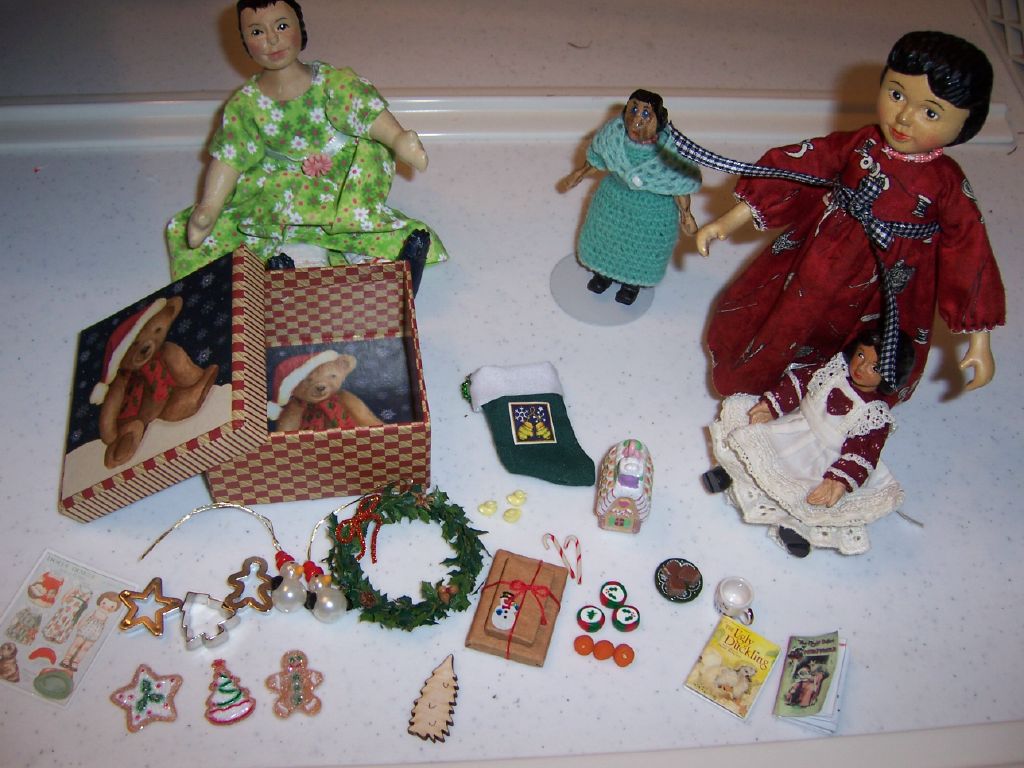 From Sue to Debbie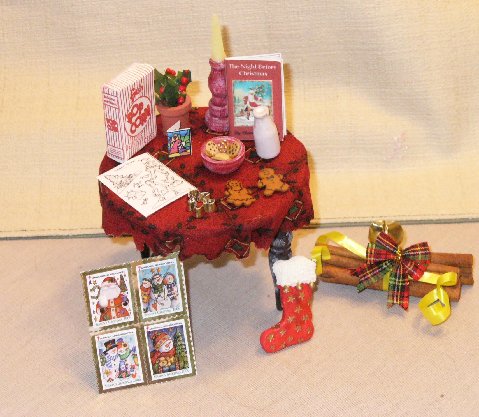 From Debbie to Sue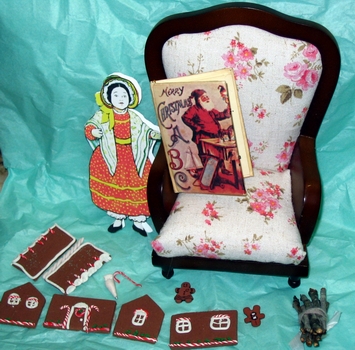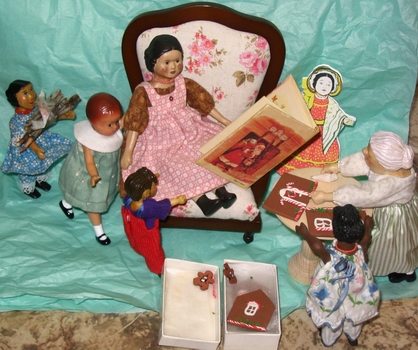 From Sophia to Julie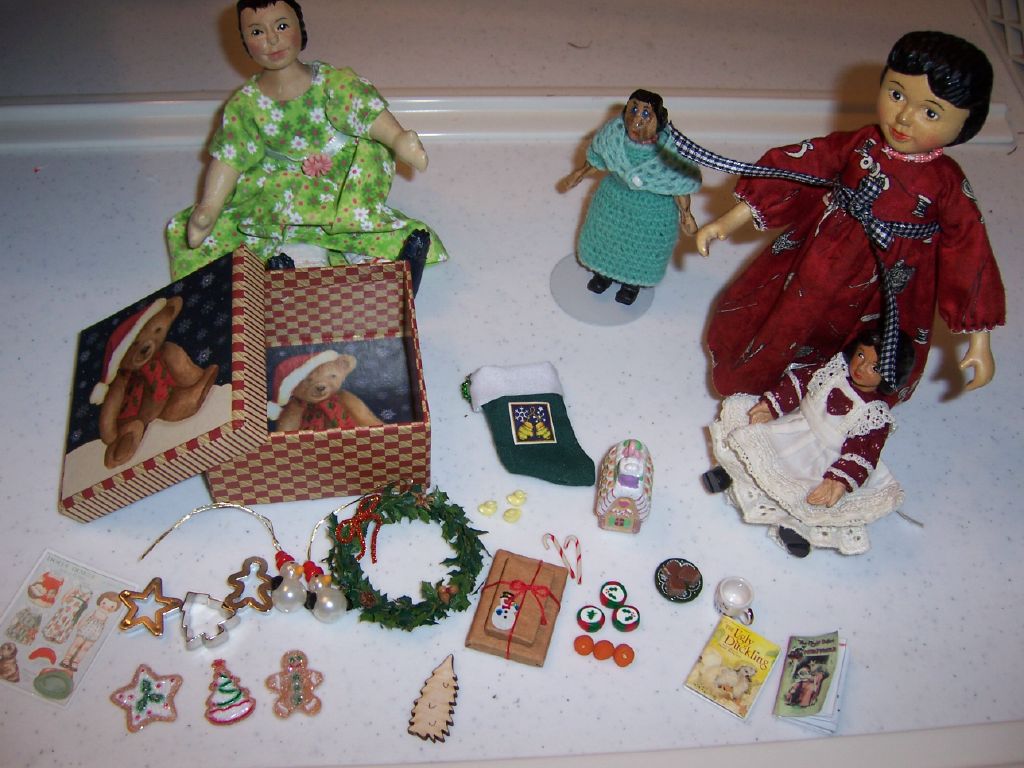 To Debbie from Sue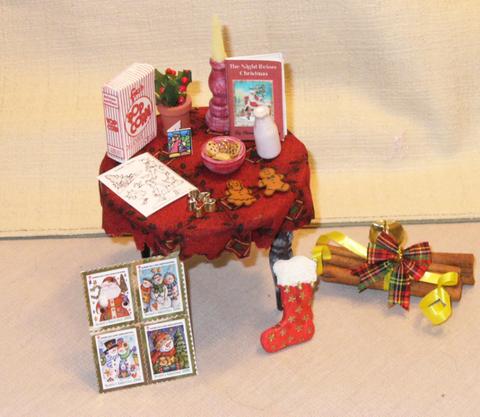 To Sue from Debbie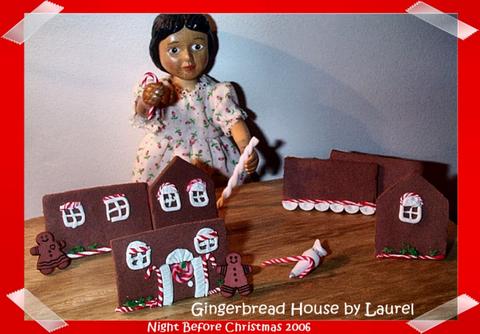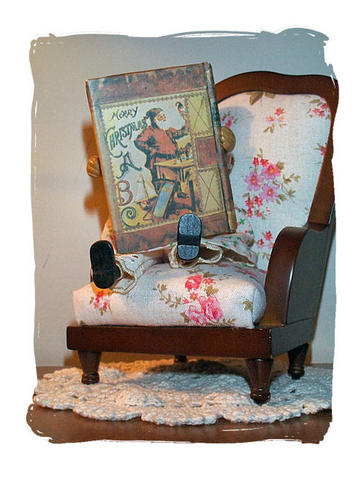 From Laurel to Donna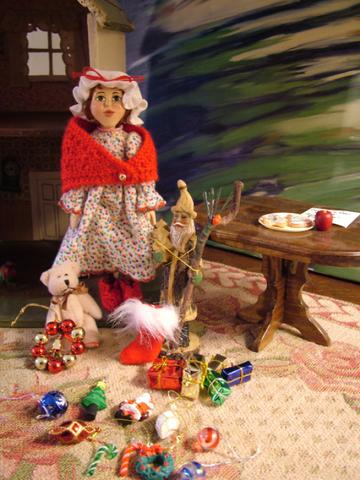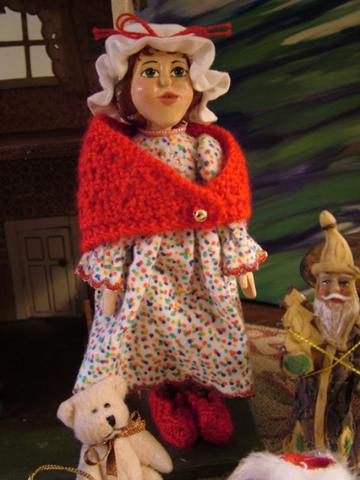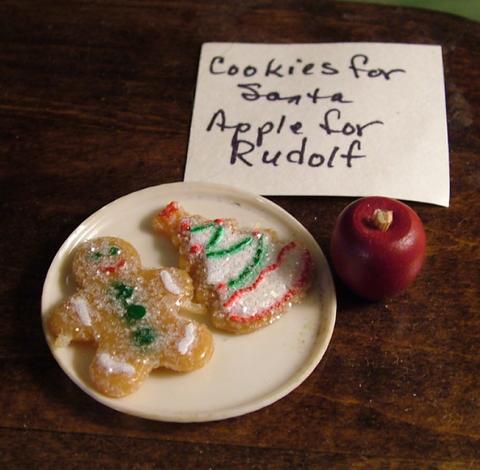 From Mary to Erin