Hittygirls Holiday Necklace Swap

Must be a member of Yahoo Hittygirls group
and have met all previous swap commitments to play.
You must include your full name, address, telephone number, and email.
If you sign up without this info, you will not be able to play.
Please Note: We do not collect or distribute your personal information,
except to the Swap Leader and your Swap Partner.
Mailing deadline will be Wednesday, Dec. 10.
CLOSED
Your swap leader is Holly. Email her with questions.
Send an email to me, Holly Kerfoot, and I'll send you your partner's
name as soon as I can!
What girl, wooden or not, wouldn't like to receive
jewelry for Christmas? Swappers can make a necklace or
find something already made that is appropriate in
style and scale. It can be an adaptation of Hitty's
own coral necklace or something in holiday colors --
it is up to your imagination. (If we only have a few
swappers sign up, everyone might be able to make a
necklace for each person in the swap.) Don't forget
that the Christmas boxes created by Julie a few years
ago would be a great way of wrapping the gift!

Since this is a small project, the turnaround time
will be short. If you would like to include a card for
Hitty and a few little extras, that's fine, too, but
don't go overboard!
Happy Swapping!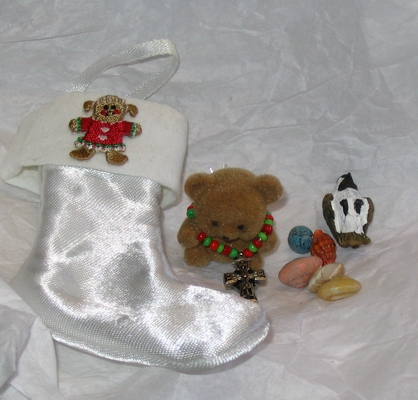 From Michelle to Julie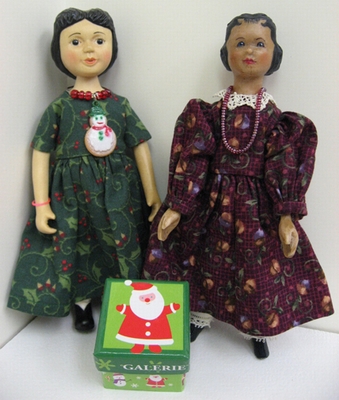 From Debbie C. to Ann S.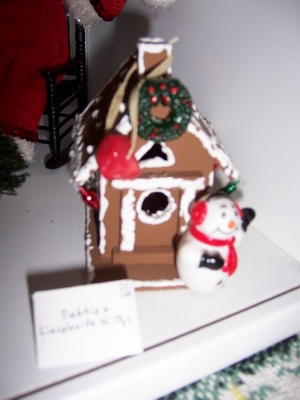 Ann S. to Debbie C.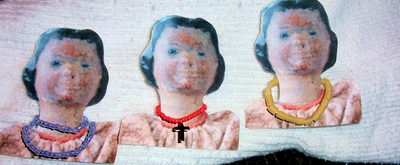 From Julie to Michelle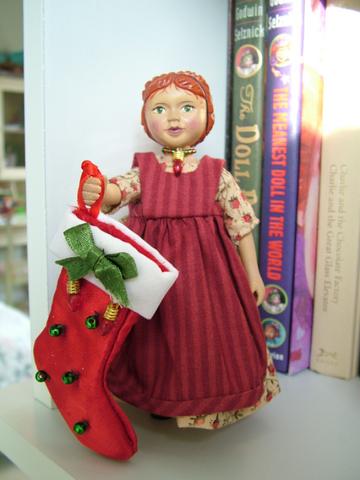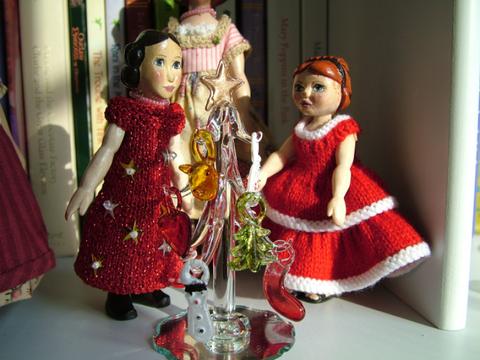 From Holly to Erin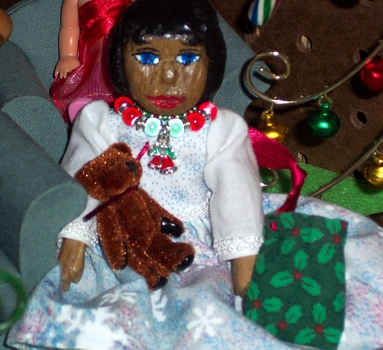 From Dawn S. to Becky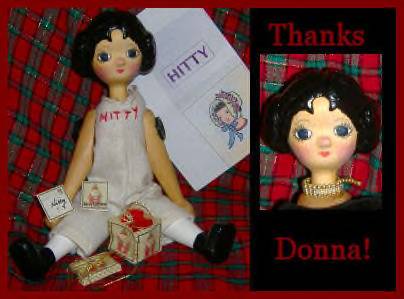 From Donna to Oziahz