Hittygirls Easter Basket Swap for Kids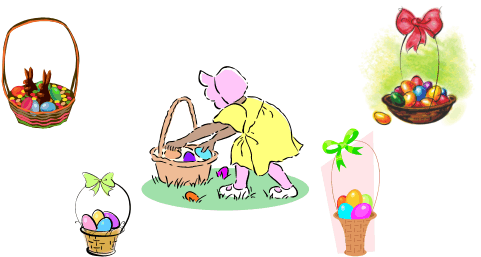 Must be a child of a member of Yahoo Hittygirls group
and have met all previous swap commitments to play.
You must include your full name, address, and email.
If you sign up without this info, you will not be able to play.
Please Note: We do not collect or distribute your personal information,
except to the Swap Leader and your Swap Partner.
CLOSED
Your Swap Leaders are Erin and Merryn.

I know that several of us have children at home who
help us play with our Hittys. My daughter and I
thought it would be fun for them to do a swap…just for
kids! The idea is for the kids make at least some
element of the swap with some help from their
participating parent. No one will expect perfection
because it will be kids doing the swapping (and so no
adult need worry about getting short changed or short
changing another). And the kids will get the fun of
receiving a package in the mail and corresponding with
children from other parts of the country.
This is a kids ONLY, daughters and sons of Hittygirls, swap!
We will be swapping an Easter basket for a Hitty (or action figure) with at least four items which could include:
Tiny eggs
Chocolate Rabbit
Tiny Chick
Jelly Beans
Little flowers
Tiny Games
Chocolate eggs
Small pet of animal
Bird
Anything else you might find in a real Easter
basket…please use your imagination.
There are some Easter Printies found here!
HAVE FUN!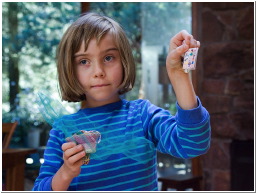 From Merryn to JJ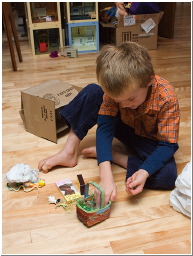 From Cyrus to Tommy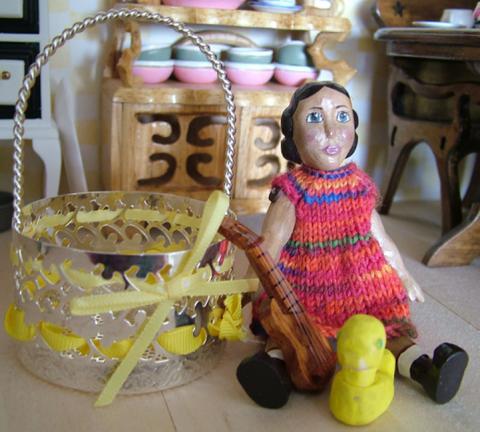 From JJ to Meryyn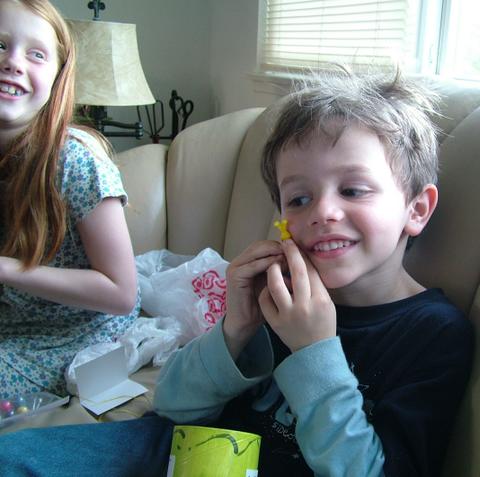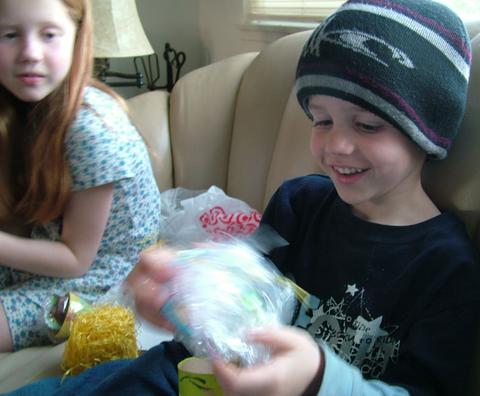 From Bobby to Roy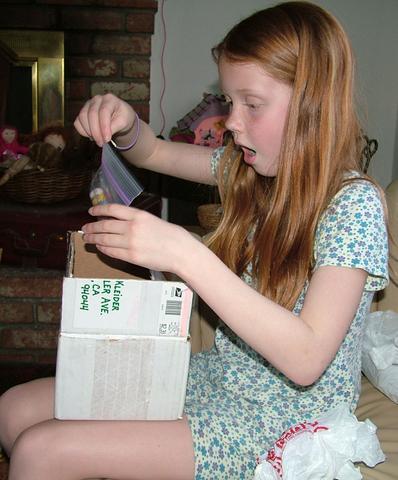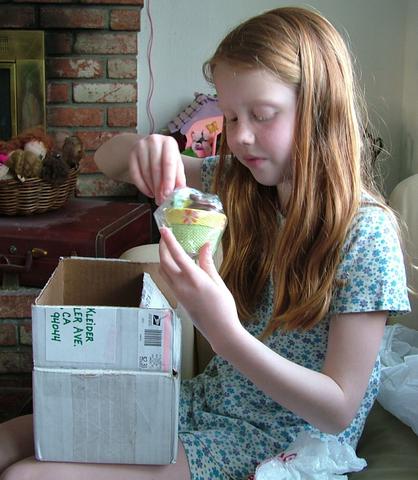 From Maisy to Merryn