Hittygirls Plant Your Garden Swap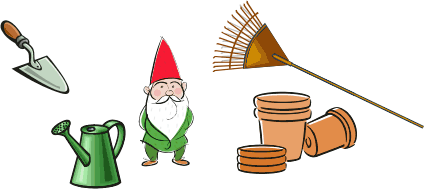 Must be a member of Yahoo Hittygirls group
and have met all previous swap commitments to play.
You must include your full name, address, telephone number, and email.
If you sign up without this info, you will not be able to play.
Please Note: We do not collect or distribute your personal information,
except to the Swap Leader and your Swap Partner.
CLOSED
Let's start sign ups on May 16th. Must be mailed by June 5th.
Your Swap Leader isMichelle click the link with any questions.
Elise Buhn will be sending to
Sylvia Ybarra will be sending to
Pauline Nissen will be sending to
Barbara Polidoro will be sending to
Melanie Smith will be sending to
Laurie Wanat will be sending to
Michelle Kirby will be sending to Elise
Swap will be for anything that can be used in the
garden, including seeds, gardening tools, garden
journals, hats, clothes, tiny little garden gnomes,
small pots...that kind of thing, as long as it's to
Hitty scale or pretty close.
Have fun!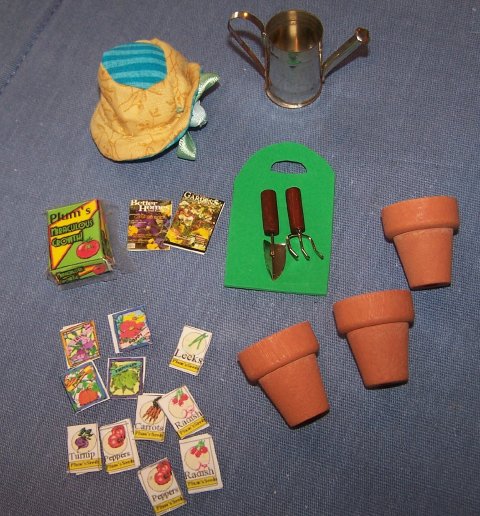 Pauline to Barb N.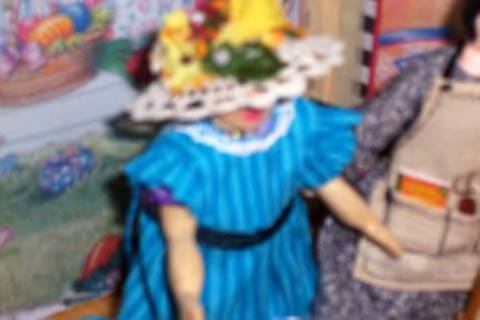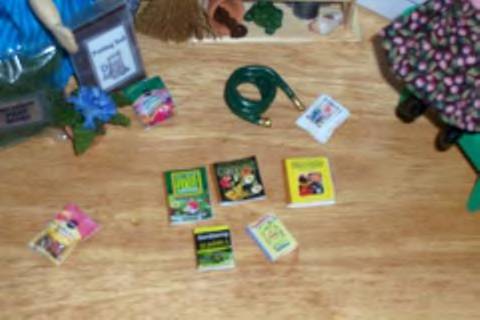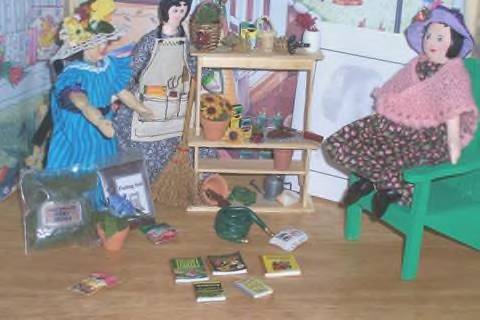 From Sylvia to Pauline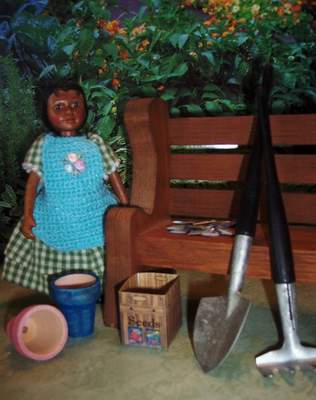 From Michelle to Elise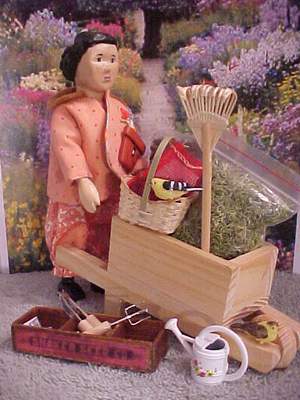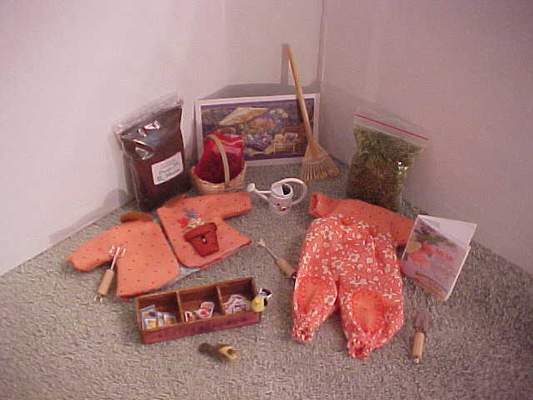 From Elise to Sylvia