Happy Hitty Birthday!
January 22, 1820--January 22, 2005
186 Years Old!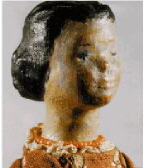 "Some people believe that the original Hitty dates from around the 1820s or 30s,
based on the idea that she was 100 years old when purchased by Lathrop and Field.
Others, however, based on her hairstyle, are more likely to place her making at around 1860.
With an original piece of artwork, it is impossible to say."--quoted from the Hittygirls FAQ Page.
This year, we will swap out one (1) Birthday Gift.
Please note: Keep the price range under $10.00 and hand-made is even better.
Yes, a 'set' can be counted as one item (such as a dress, bonnet and shawl might be a set, etc.)
NO EXTRAS in this swap.
CLOSED

Mailing date: by Jan 15th, to arrive by Hitty's Birthday
Must be a member of Yahoo Hittygirls group
and have met all previous swap commitments to play.
You must include your full name, address, telephone number,
and e-mail.
If you sign up without this info, you will not be able to play.
Please Note: We do not collect or distribute your personal information,
except to the Swap Leader and your Swap Partner.
Kathy B.
Sophia Parker

Michelle K.
Sue G.

Ann Stroupe
Debbie C

Jackie C,
Margie S.

Jill H.
Nancy B.

Anne Rivera
Trudy (Gertrude) G

Martha M.
Linda K.

Erin K.
Fung H.

Maisy M.
D'Marie E.

Judy M.
Sylvia Y.

Melanie S.
Julie D.

Laurel Parker
Melissa B.

Mary Ann N.
Dawn S.

Swap Partner List
Your Swap Leader is Julie Old Crow. E-mail her with any questions.
Mailing date: by Jan 15th, to arrive by Hitty's Birthday
Need Some Ideas?
Outfit
Dolly
Pet
Sweet Treats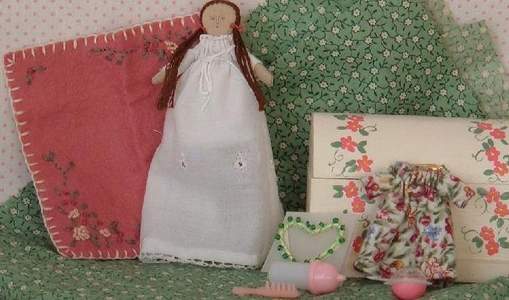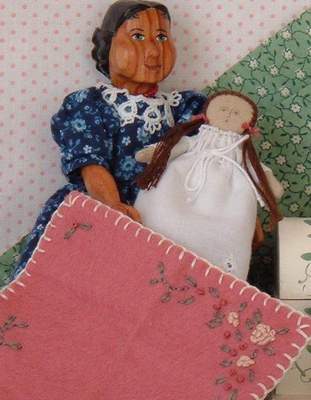 From Erin to Fung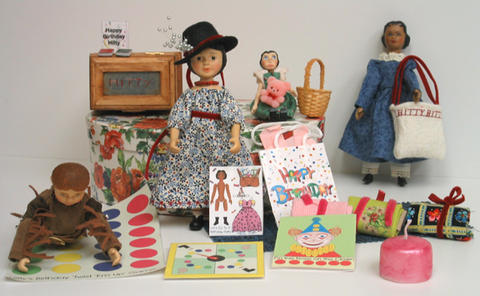 To Ann S. From Debbie C.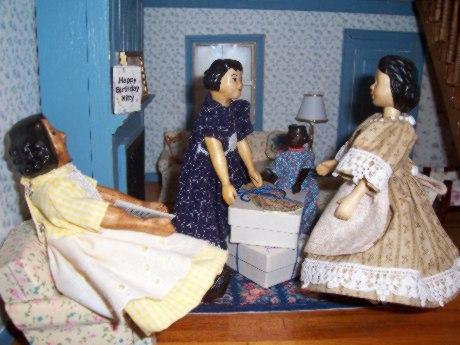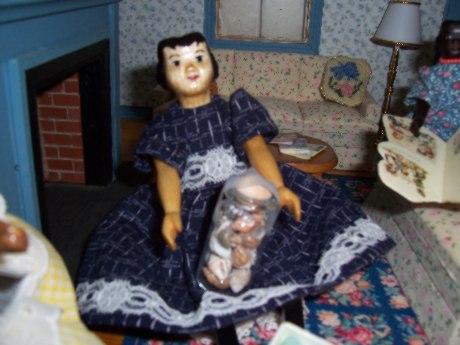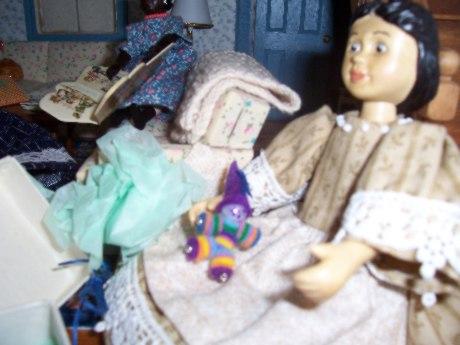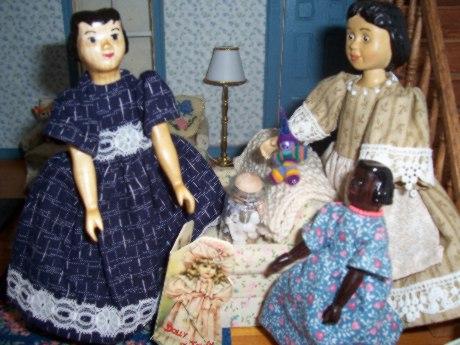 From Martha to Linda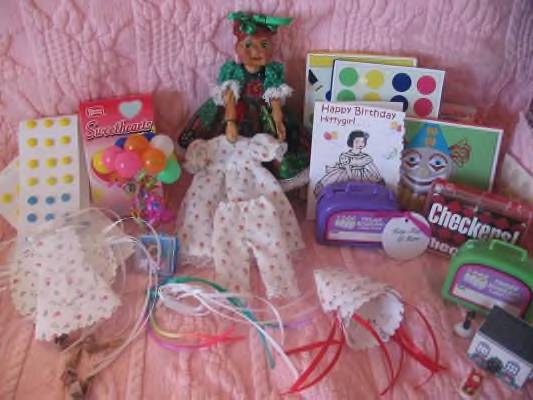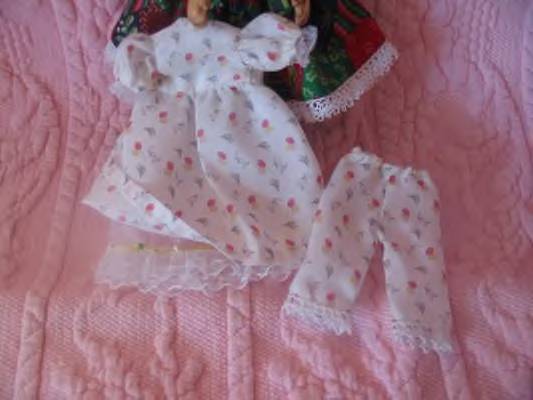 From D'Marie to Maisy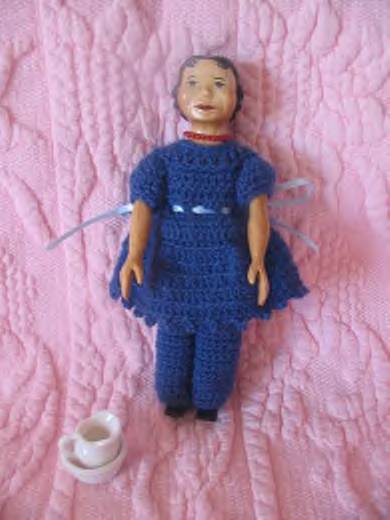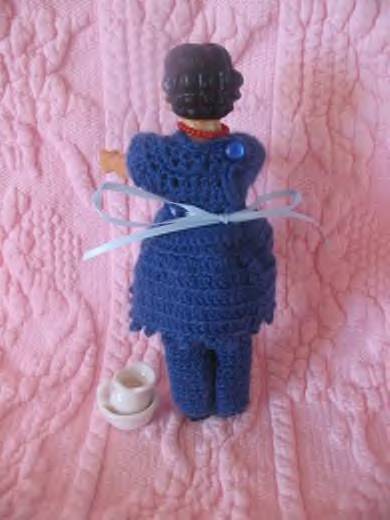 From Linda to Martha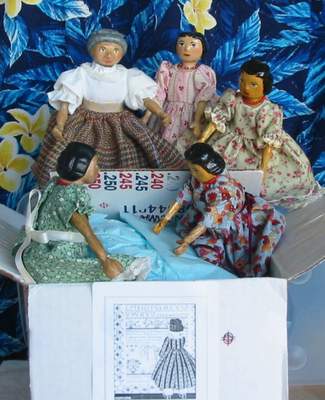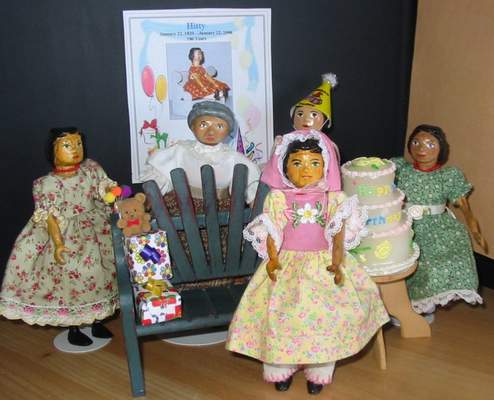 From Sylvia to Judy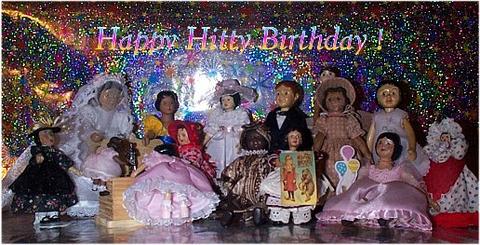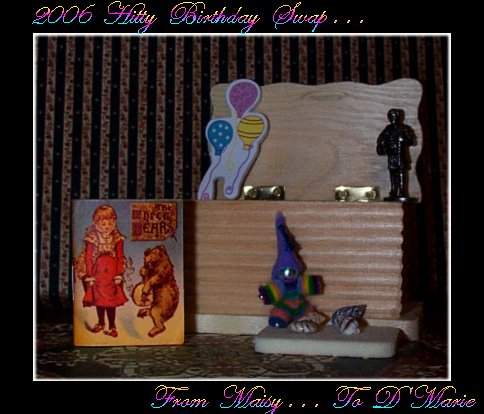 From Maisie to D'Marie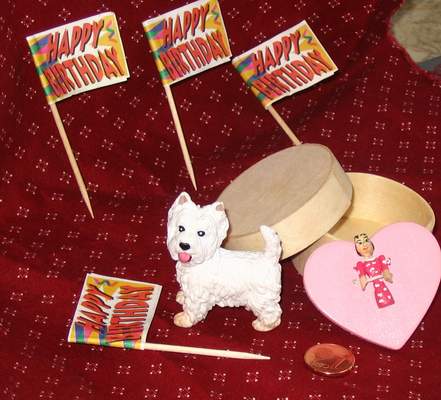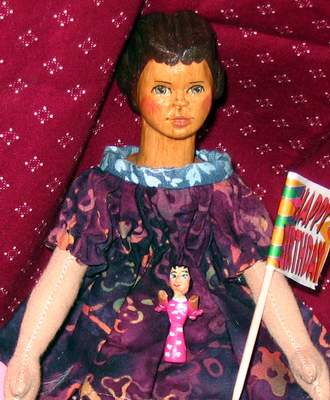 From Melanie to Julie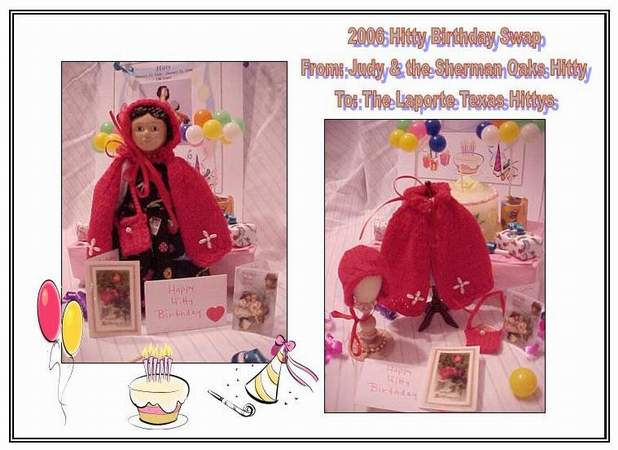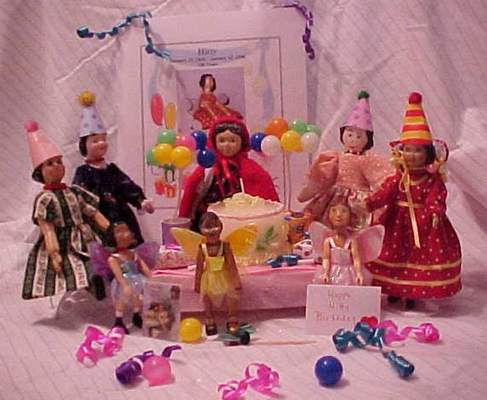 From Judy to Sylvia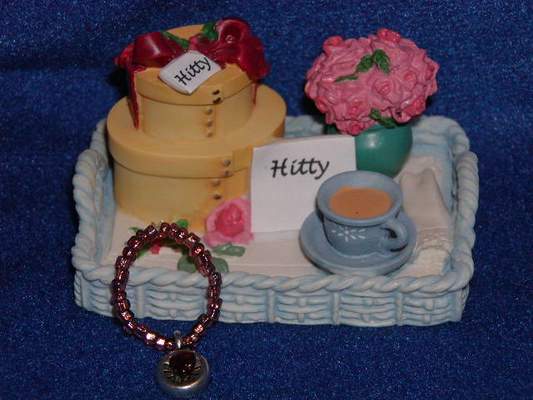 From Margie to Jackie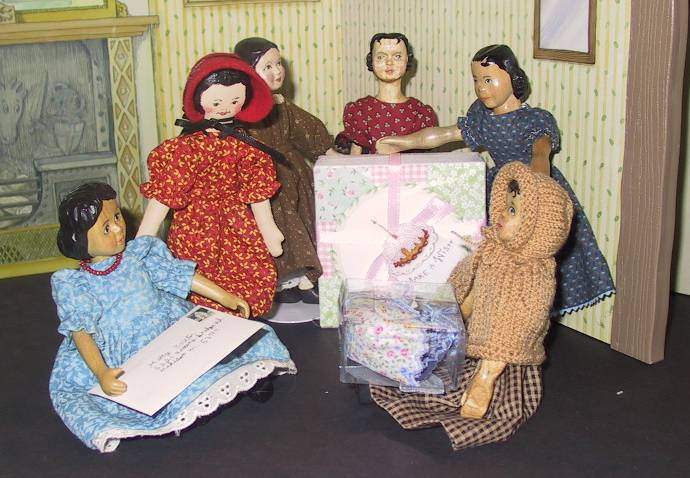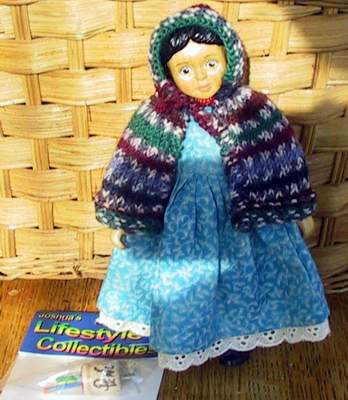 From Sophia to Kathy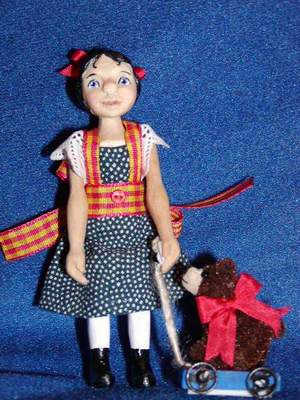 From Jackie to Margie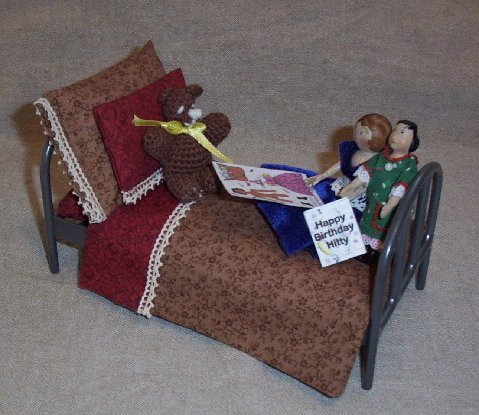 From Michelle to Sue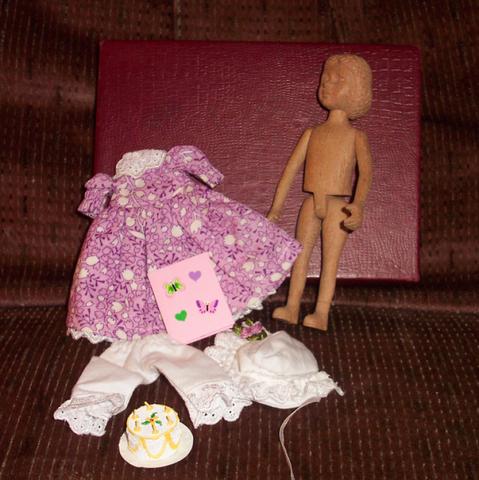 From Sue to Michelle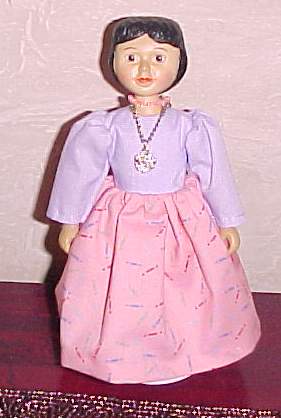 From Ann St. to Debbie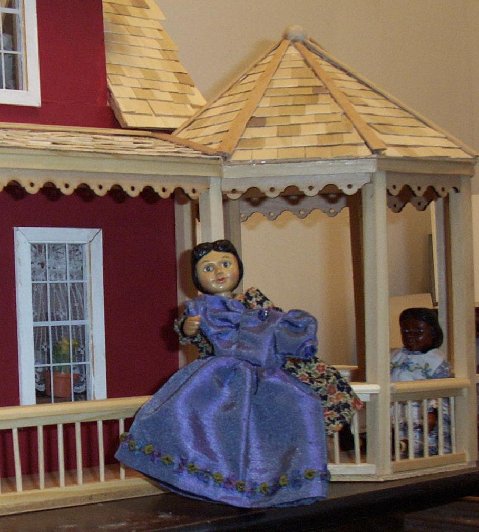 From Anne R. to Trudy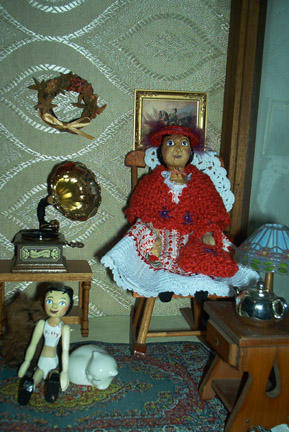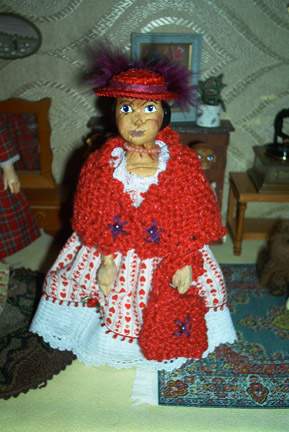 From Julie to Melanie

From Nancy B. to Jill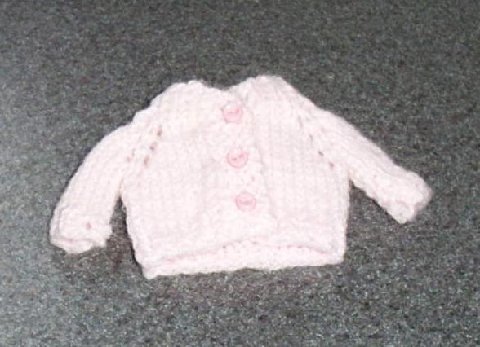 From Trudy to Anne