Hittygirls 3rd Annual Easter Bonnet Swap

Must be a member of Yahoo Hittygirls group
and have met all previous swap commitments to play.
You must include your full name, address, telephone number, and email.
If you sign up without this info, you will not be able to play.
Please Note: We do not collect or distribute your personal information,
except to the Swap Leader and your Swap Partner.
This is a 'make the swap, get a partner"
CLOSED
Mail Out Date: March 15th
Easter is March 23rd
Your Swap Leader is Julie Old Crow click the link with any questions, or to sign up.
Welcome to our 3rd Annual Easter swap!
This year, we are swapping Fancy Easter Bonnets. The bonnets should be made of fabric or hatstraw. No crochet or knit for this one. Please use Hitty-scale lace (not 1/2", etc) and Hitty-scale trims. Do your best work on these special bonnets!
If you would like to include one extra, feel free! A picture Easter egg? A chocolate bunny?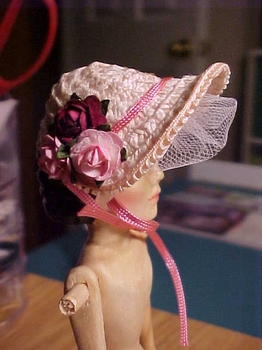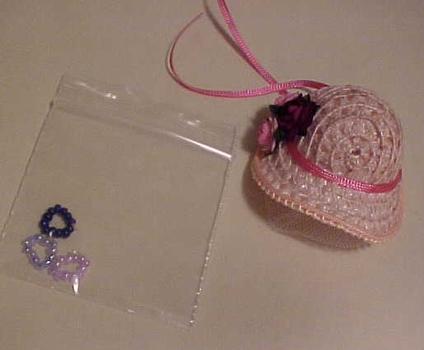 From Julie to Sylvia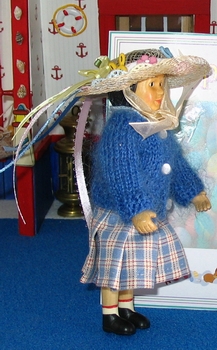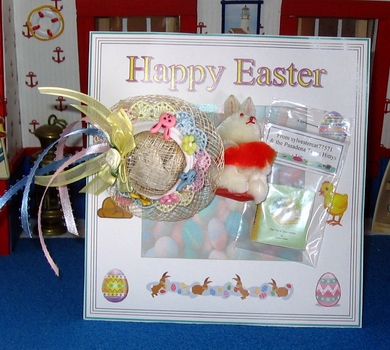 From Sylvia to Julie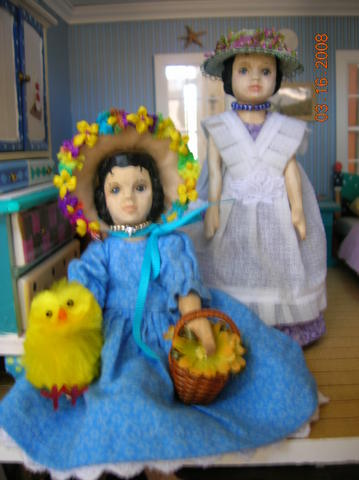 From Debbie to Denise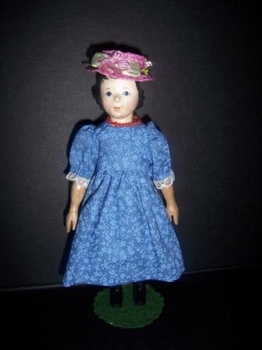 From Denise to Debbie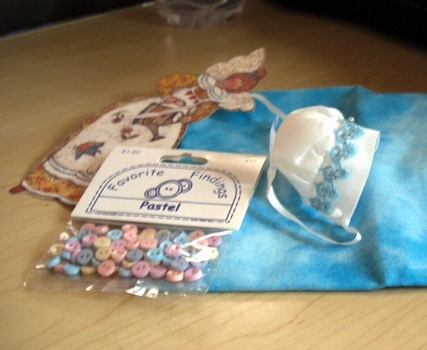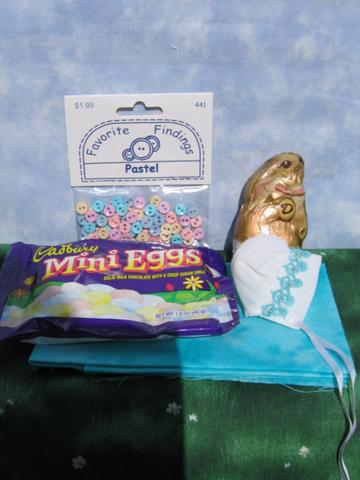 From Kathleen to Becky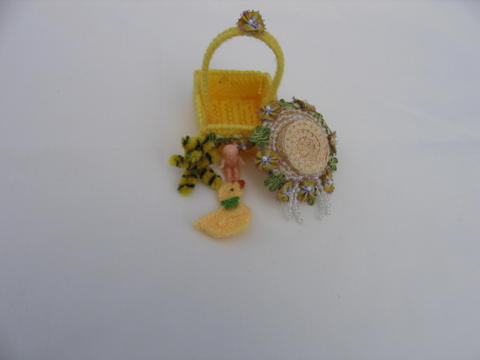 Becky to Kathleen