Hittygirls Cornhusk/Raffia Doll Swap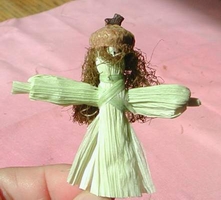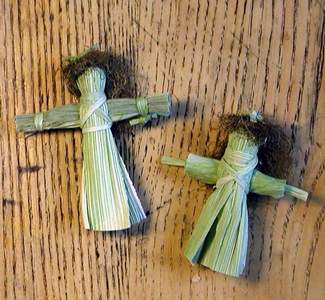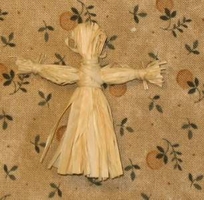 Must be a member of Yahoo Hittygirls group
and have met all previous swap commitments to play.
You must include your full name, address, telephone number, and email.
If you sign up without this info, you will not be able to play.
Please Note: We do not collect or distribute your personal information,
except to the Swap Leader and your Swap Partner.
This is a 'complete the swap and get a partner on the due date' swap.
Signups accepted until November 10th.
Your Swap Leader is Julie Old Crow click the link with any questions, or to sign up.
In this swap you will make a cornhusk or raffia doll for Hitty. This doll must be under 2" tall. Sound hard/ Not at all! There are lots of patterns on the web, or you can check out how to make a basic cornhusk doll here: Cornhusk doll.