Hittygirls Have a Seat! Chair Swap

Must be a member of Yahoo Hittygirls group
and have met all previous swap commitments to play.
You must include your full name, address, telephone number, and email.
If you sign up without this info, you will not be able to play.
Please Note: We do not collect or distribute your personal information,
except to the Swap Leader and your Swap Partner.
Can't use this form?
Email me at hittyswaps at(@) localnet.com
with all of the info.
Deadline to sign up and to let me know you have finished--October 10th
We're giving you LOTS of time to create!
Partner Assignments and Mailing Deadline
will be within three days after this date.
This Swap is a Complete Item first and then Get Partner swap

In this swap you will make a chair for Hitty! This can be made of wood, cloth, metal, or any other craft medium you might like to play with. It should be handmade. You may add one extra if desired, such as a pillow, foot-stool, or other chair related object. It should fit any Hitty in 'scale' and size. Not Barbie sized, and not Bitty sized. Other than that--your imagination is your only limit!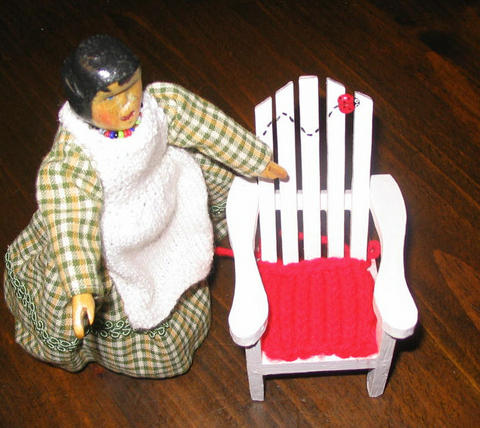 Kathleen Weber to Linda B.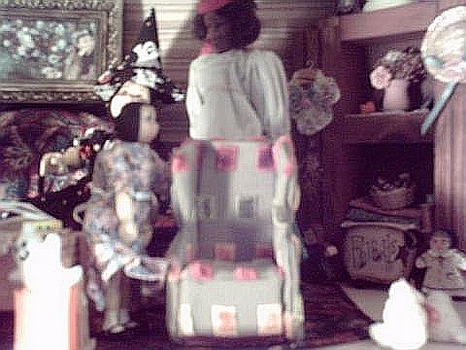 Gale to Linda C.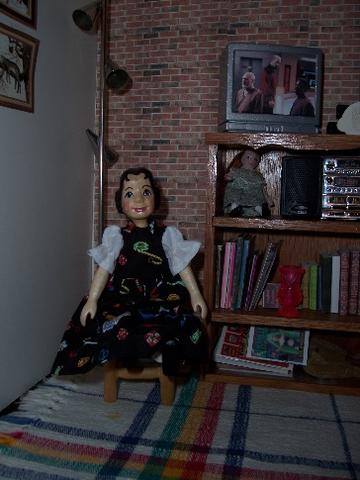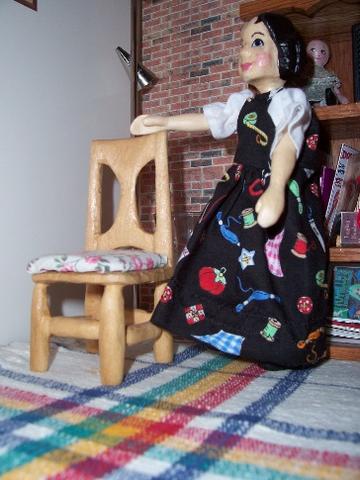 John to Linda K.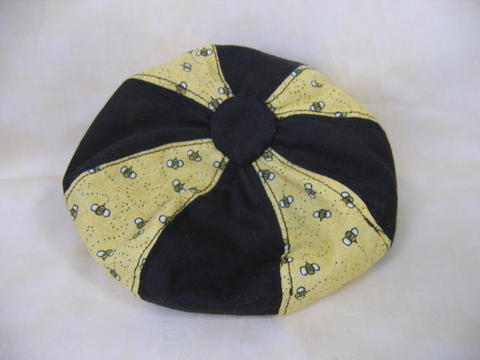 Linda B to Kathleen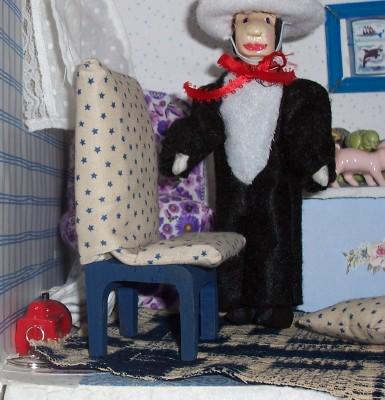 Sherry to Pauline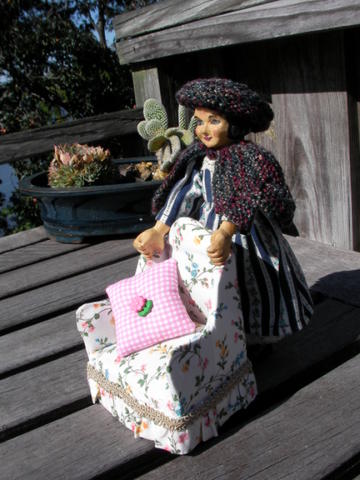 Julie to Gita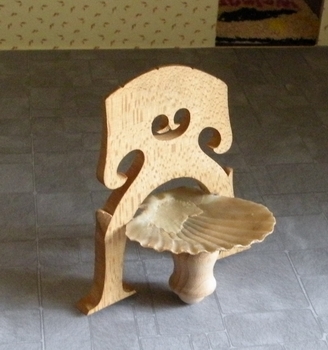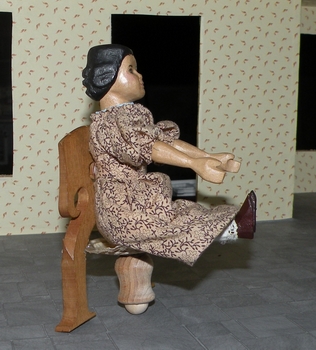 The back of the chair is a cello bridge - and yes, this bridge played many concerts and possibly is one of the ones I toured Europe and Asia with. The seat of the chair is a fossil several millions of years old from Calvert Cliffs in Maryland.--Gita
From Gita to Julie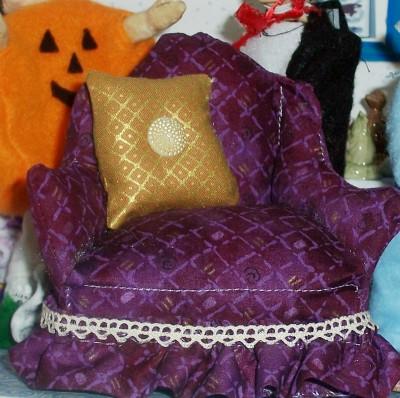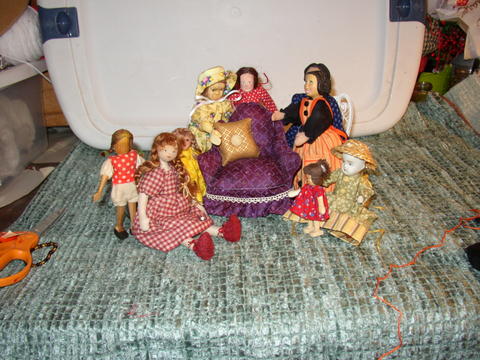 Pauline to Sherry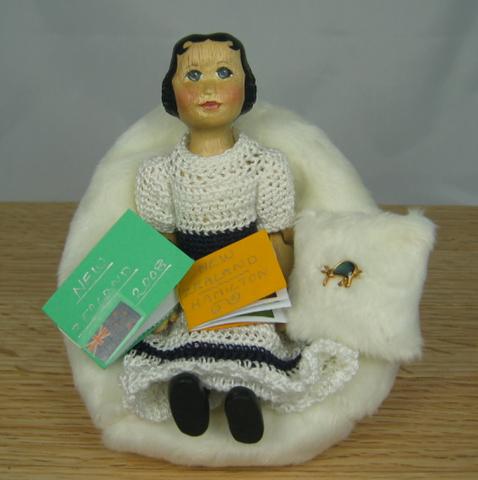 Karen to Gale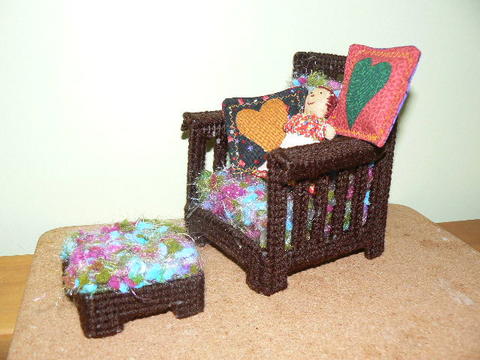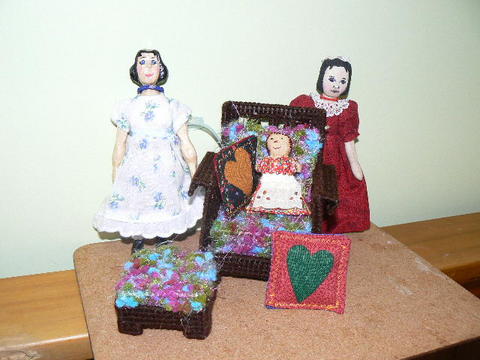 Linda C. to Karen