Hittygirls Traditional Hitty Swap
Dressed as a Witch or In Any Other Halloween Costume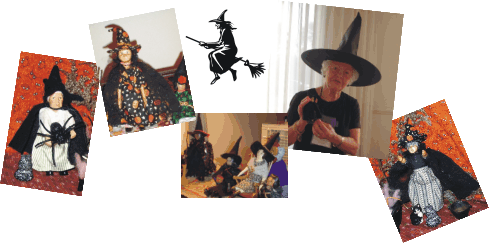 Must be a member of Yahoo Hittygirls group
and have met all previous swap commitments to play.
You must include your full name, address, telephone number, and email.
If you sign up without this info, you will not be able to play. Please Note: We do not collect or distribute your personal information,
except to the Swap Leader and your Swap Partner.
CLOSED
Your Swap Leader is Julie Old Crow click the link with any questions, or to sign up.
Mailing date will be October 20th, to make sure she gets here in plenty of time for the
2007 AGA Halloween Witches Welcome Party.
LOTS of time to get her carved and dressed!
This Swap is a Complete Item first and then Get Partner Swap
There is no penalty if you sign up and then do not
finish the Swap. Once you have completed the Swap,
let your Swap Leader know so you can be added to the List.

This is also a Centralized Swap. You will send your Hitty
to the Swap Leader where she will attend the
2007 AGA Witches Welcome Party. After the party, recipients
will be selected at random--and everyone will be surprised
at which witch comes to live with them!

This swap is for beginners and skilled carves alike. If it bothers
you that you may get a beginner Hitty, this probably
isn't the swap for you. If you just like to swap Hittys
and love them all--then this IS the swap for you!

Your Swap Leader is Julie Old Crow click the link with any questions, or to sign up.

Terms:
1. This is for a traditional Hitty--black hair, black boots, white stockings, red garters.
2. She must be carved of wood.
3. She can be elastic strung or pegged.
4. She should be wearing a removable Witch's costume, or any other Halloween costume.
5. She can come with a few accessories if you desire--but since she is attending the AGA Witches Welcome Party, she will certainly be picking up a few items here!
6. Please DO NOT paint the Hitty green, make a pointed witch nose, add a wart, or make witch hair (unless it is removable and she has traditional hair underneath).
7. Please DO NOT carve the boots to look like witch boots, or paint her stockings in any way other than traditional. (So that after the party, she can revert to 'regular Hitty'.)
8. Please DO have fun and remember--skill is not the point, enjoyment is!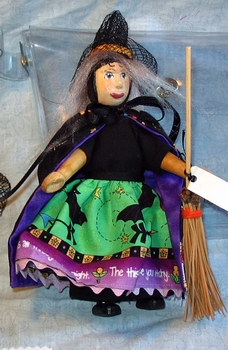 From Jo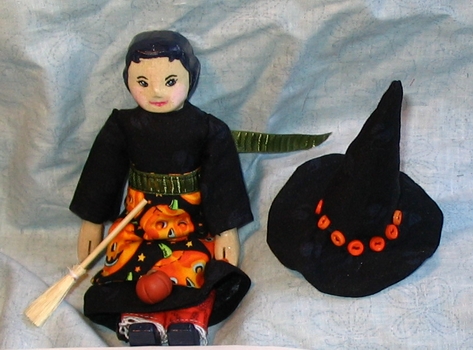 From Yvonne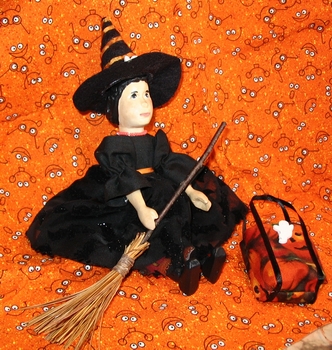 Julie Old Crow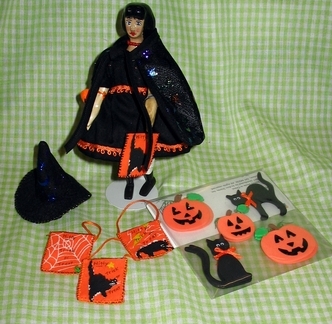 Mary G.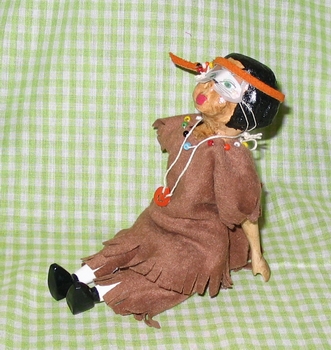 Linda B.

Sue P.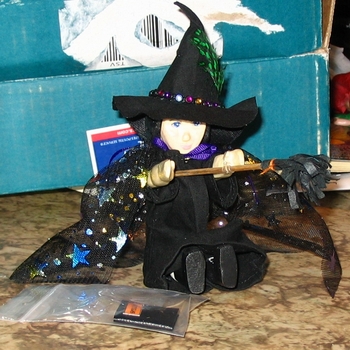 Denise

Becky V.