Hittygirls 2nd Annual St. Patrick's Day Swap

Must be a member of Yahoo Hittygirls group
and have met all previous swap commitments to play.
You must include your full name, address, telephone number, and email.
If you sign up without this info, you will not be able to play.
Please Note: We do not collect or distribute your personal information,
except to the Swap Leader and your Swap Partner.
CLOSED
Mail Out Date: March 12th
Swap partners
Pauline and Erin
Debbie C. and Sue P.
Karen D. and MaryAnn N.---Mary Ann, please note Karen's mailing dates and addresses.
Janice M. and D'Marie E.
Your Swap Leader is Julie Old Crow click the link with any questions, or to sign up.

Welcome to our 2nd annual St. Patrick's Day swap. This year, we will be swapping out green dresses for Hitty! The swap should contain one dress (in green of course!) and one extra. The extra should be a cape, hat, jacket, OR purse. Your choice! If you want to include any St. Patrick's Day goodies, feel free, but this is not required.
What to send:
1 green dress
1 extra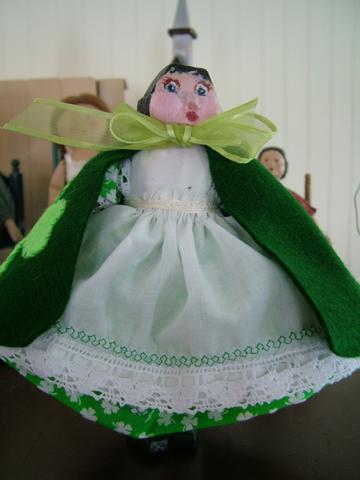 Pauline to Erin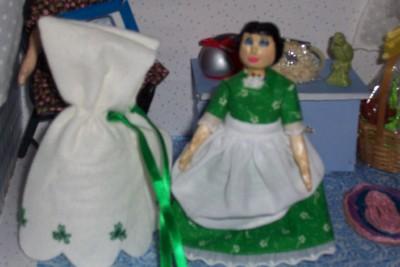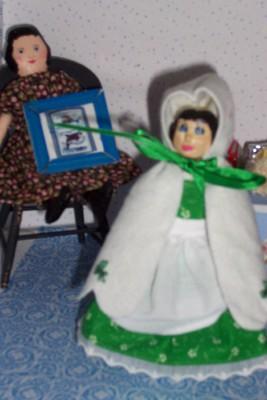 Erin to Pauline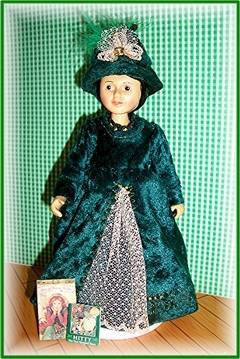 From D'Marie to Janice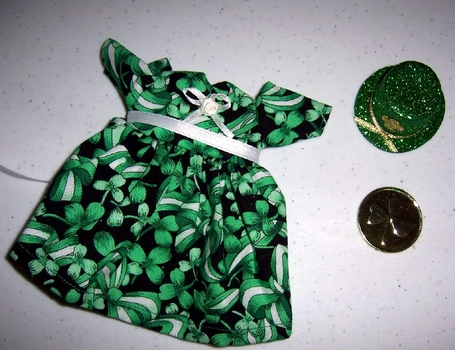 From Sue to Debbie