Hittygirls 2007 Christmas Stocking Swap


Our 4th Annual Stocking Swap
Must be a member of Yahoo Hittygirls group
and have met all previous swap commitments to play.
You must include your full name, address, telephone number, and email.
If you sign up without this info, you will not be able to play.
Please Note: We do not collect or distribute your personal information,
except to the Swap Leader and your Swap Partner.
Skill Level for this swap:Beginner to intermediate.
This is a 'finish the swap, get the partner on the due date' swap.
Closed
Mail out by Dec. 5th.
Your Swap Leader is Pauline.
Gloria Young to Michelle Kirby
Michelle Kerby to Denise Herzberg
Denise Herzberg to Kelly Walker
Kelly Walker to Dawn Spinney
Dawn to Me (pauline Nissen)
Pauline Nissen to Yvonne Hamilton
yvonne Hamilton To Gloria Young.
The Details!
Stocking should not be larger than 2.5 inches, and may be sewn, crocheted, knitted, etc. You may add extras to the stocking, but they have to fit inside the stocking!
Nothing extra outside the stocking.

Sophia to Yvonne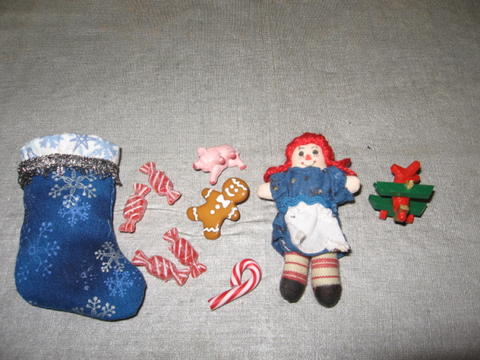 Yvonne to Gloria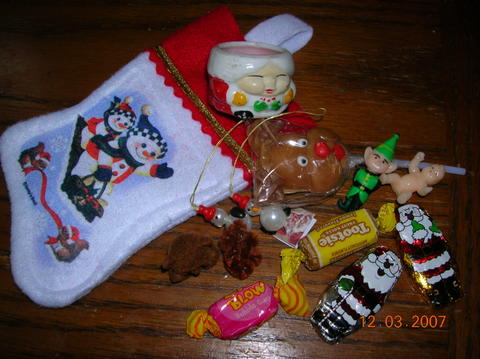 Michelle to Denise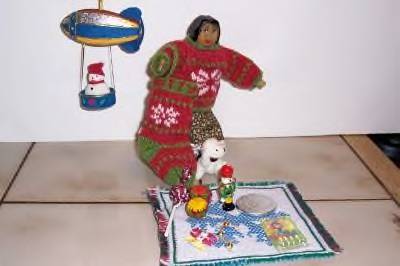 Laurel to Pauline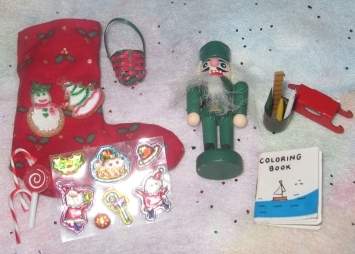 Denise to Kellie

Gloria to Michelle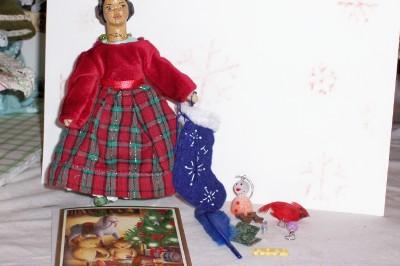 Dawn S. to Pauline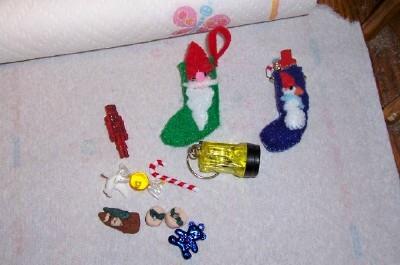 Pauline to Laurel and Sophia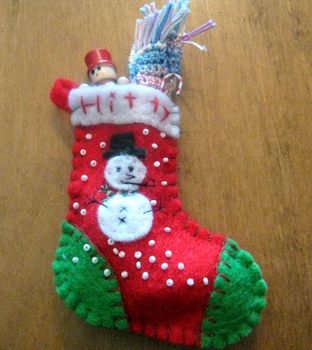 Kellie to Dawn