Hittygirls A Warm Shawl for Miss Hickory Swap

Must be a member of Yahoo Hittygirls group
and have met all previous swap commitments to play.
If you are on the no-swap list due to poor swapping practices,
you will not be allowed to play. Sorry.
You must include your full name, address, telephone number, and email.
If you sign up without this info, you will not be able to play.
Please Note: We do not collect or distribute your personal information,
except to the Swap Leader and your Swap Partner.
CLOSED
Partners:
Julie D. and Kellie
Trudy and Becky
Sue G. and Barbara G.
Michelle and Elise
Your Swap Leader is Julie Old Crow click link to ask questions.
Don't have a Miss Hickory, but want to play anyway? You can!
Miss Hickory and Hitty are comparable in size, so join the fun
and designate one of your Hittys as a temporary Miss Hickory.
Fall is approaching, and Miss Hickory is going to have to spend
the winter all on her own.
Let's make her a warm shawl to help ward off the drafts!
In this swap you will make a shawl and one extra little surprise.
The shawl can be knitted, crocheted, or sewn. It can be like a wrap,
or more like a cape, your choice.
The surprise should be something small--an acorn bowl? A pretty bonnet? Slippers? You can send anything you think
Hitty's friend, Miss Hickory, would like to have.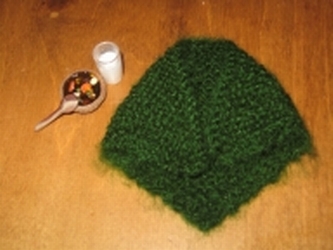 Julie to Kellie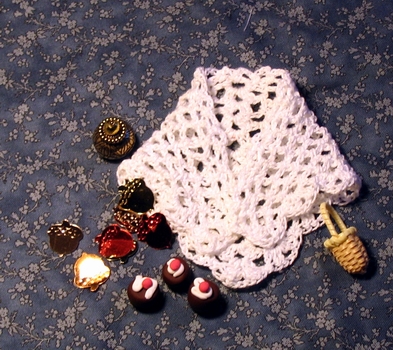 Kellie to Julie

Michelle to Elise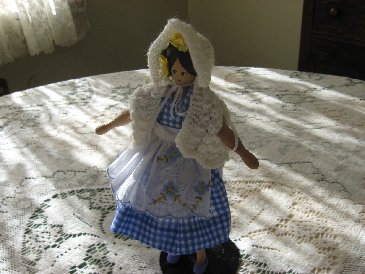 Barbara to Sue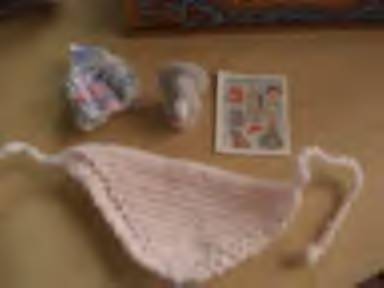 Trudy to Becky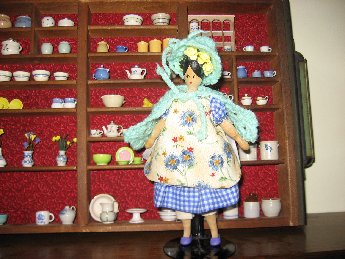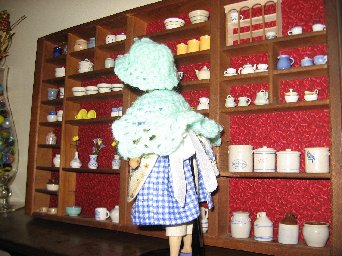 From Sue to Barbara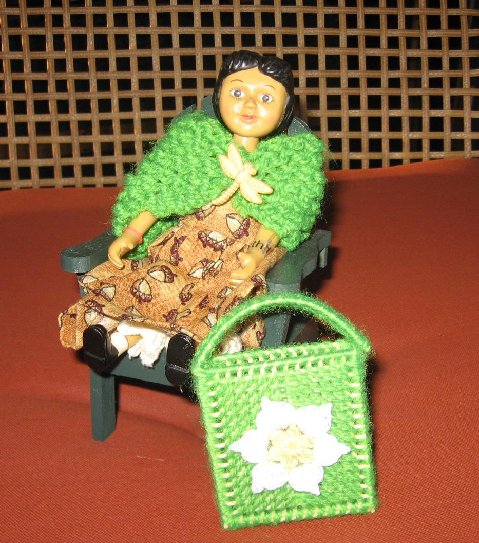 Becky to Trudy