Happy Fourth of July Picnic Swap
Our 2nd Annual Hitty's Picnic Swap!
Must be a member of Yahoo Hittygirls group
and have met all previous swap commitments to play.
You must include your full name, address, and email.
If you sign up without this info, you will not be able to play.
Please Note: We do not collect or distribute your personal information,
except to the Swap Leader and your Swap Partner.

closed to sign ups
Partner Assignment and Mail Out Date June 25th

In this swap, you will sign up and make your item, but you will not
get a partner until the due date.
If you are not finished making your swap, you will not get a partner.
If you are, you will get a partner, and mail out immediately.
If you don't have your item done,
you don't have to worry about being late as you just won't swap!
No penalties for signing up but then not being able to complete the swap~!
Your Swap Leader is Julie Old Crow click the link with any questions.
Hitty is celebrating the 4th of July in style, with a picnic--so think red, white and blue!
In this swap you will create a 4th of July Picnic.
Items can be hand-crafted or purchased.
If purchased, please keep under a $5.00 limit.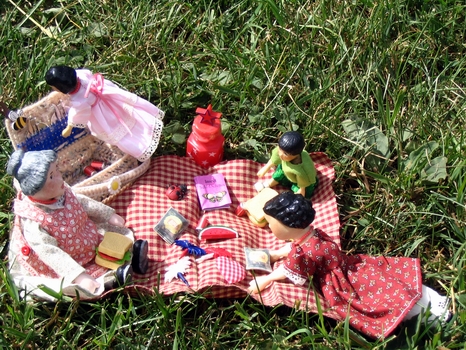 From Becky V. to Julie D.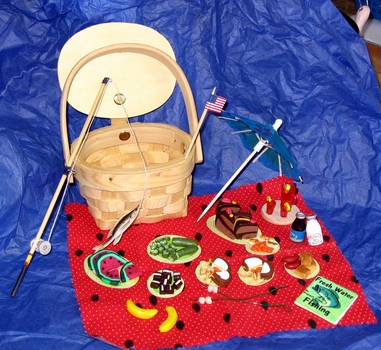 From Julie to Becky V.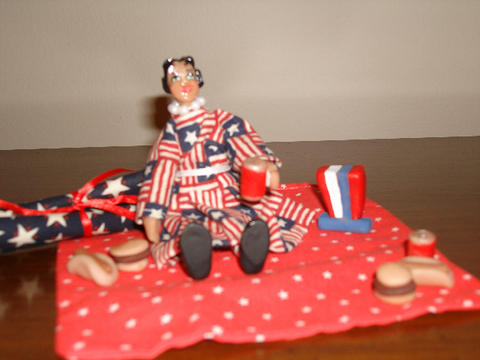 From Gloria to Becca