Hittygirls Hankie Dress Swap
Must be a member of Yahoo Hittygirls group
and have met all previous swap commitments to play.
You must include your full name, address, telephone number, and email.
If you sign up without this info, you will not be able to play.
Please Note: We do not collect or distribute your personal information,
except to the Swap Leader and your Swap Partner.
Closed for Sign-ups
Partners to be assigned on July 25th
Please let me know when you are done.
Your Swap Leader is Julie click the link with any questions, or to sign up.
Sign ups closed July 8th.
Partner's names will be chosen and the hankie dresses should be mailed by July 25.
This is a 'complete the swap and get a partner on the due date' swap.
Please indicate which size Hitty you would like a dress made for, and which size you will make, and we'll try to match you with a partner who is making that size.
For instance: Large (Raikes, etc), Medium, and Small (Cole, etc.) If you do not indicate which size you would like, you will just be assigned a partner. If it doesn't matter which size you receive, because you have Hittys in any size, let us know that too.
How to Play:
Make a dress for Hitty from a hankie in the size you indicated.
The hankie can be a vintage one, or a new one from the store.
You may add extras to this swap, but they are not required.

Stella to Sylvia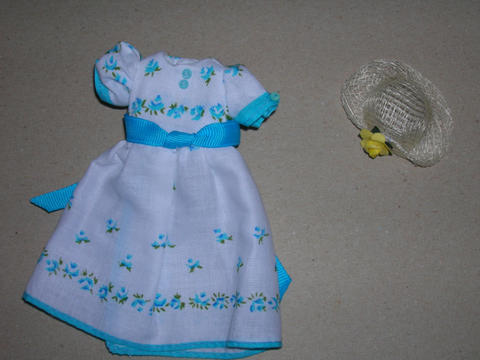 Denise to Hope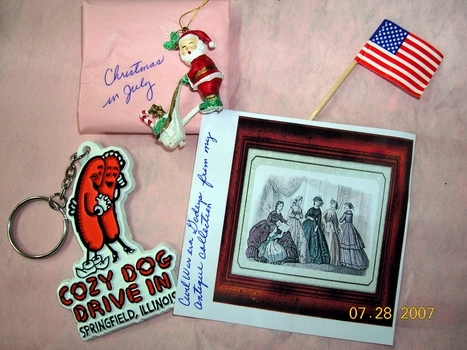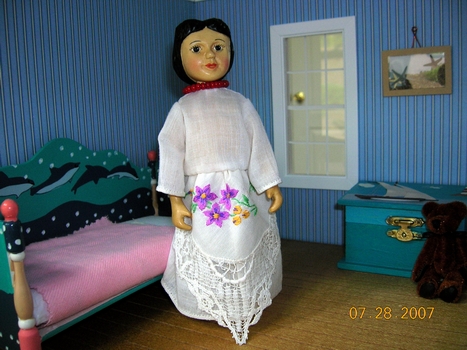 Hope to Denise

Kathleen to Laurel

Nancy B. to Kathleen

Laurel to Kathleen
Have fun!