Hittygirls Halloween Traditional Decorations Swap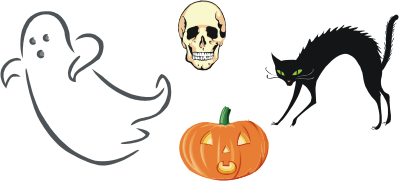 Must be a member of Yahoo Hittygirls group
and have met all previous swap commitments to play.
You must include your full name, address, telephone number, and email.
If you sign up without this info, you will not be able to play.
Please Note: We do not collect or distribute your personal information,
except to the Swap Leader and your Swap Partner.
Skill Level for this swap: Intermediate
This means you should have some experience in the medium you choose.
This is a 'finish the swap, get the partner on the due date' swap.

CLOSED
Here are the partners:
Dawn S. and Margie S.
Julie D. and Barbara G.
Becky V. and Denise H.
Michelle K. and Laurel

This swap is a time-sensitive swap, as we want our Halloween items to arrive before Halloween.
And remember--done means done. Not almost done, or have to make/buy one more thing done.
We have had a few problems with this concept in the past, and I just wanted to make that clear.
Your Swap Leader is Julie click the link with any questions, or to sign up.
In this swap you will send at least three homemade traditional Halloween decorations.
You may (but are not required) to send a few more if you want.
Not sure what a traditional Halloween decoration might be?
Think about your Hitty decorating for Halloween--skeletons, Halloween swags, scary stuff!
Bats, pumpkins, scarecrows, cornstalks, ghosts, and crows.
Skulls and spiders and--oh, I think you can get the idea!
These items should be handmade, although you can
add a few 'store-bought' items if they enhance your scheme.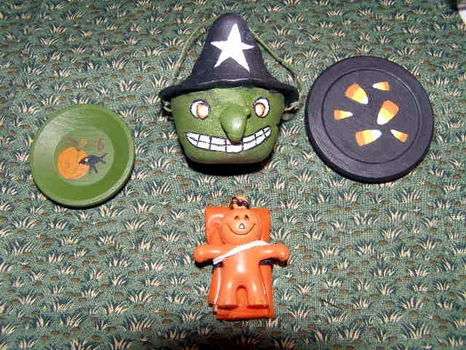 D'Marie to Margie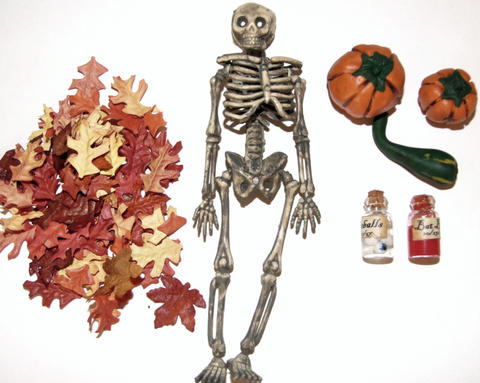 Julie to Barb G.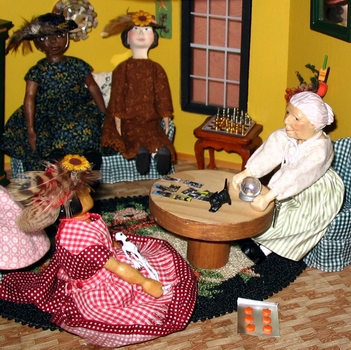 Barb to Julie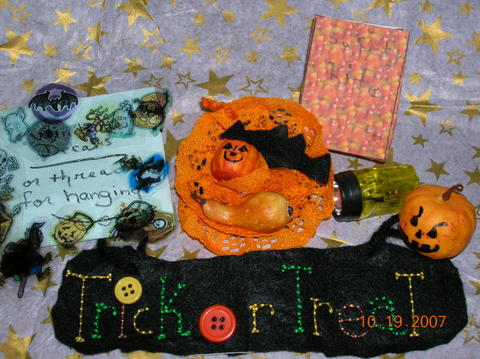 Becky to Denise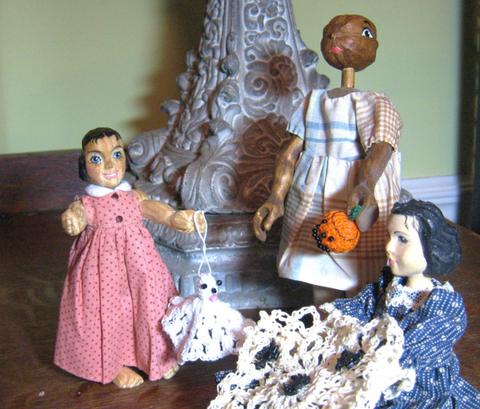 Michelle to Laurel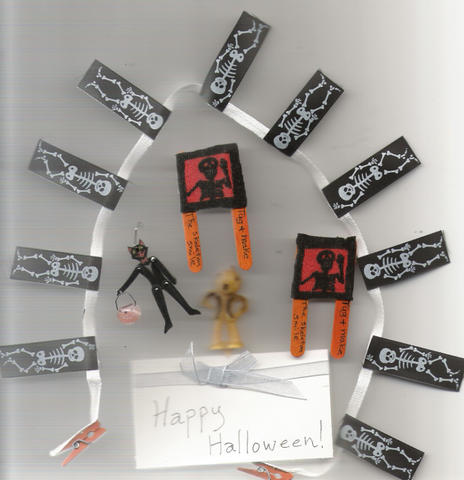 Laurel to Michelle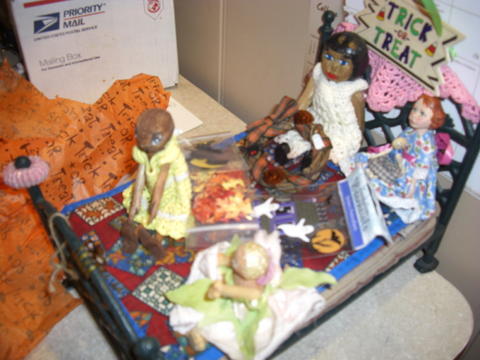 Denise to Becky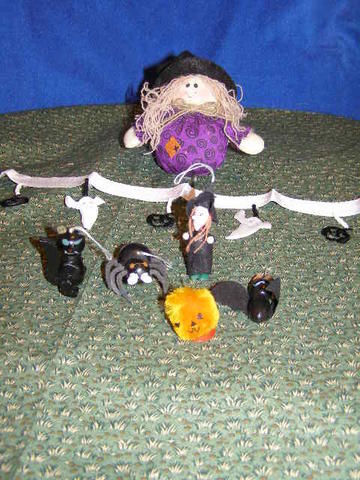 Margie to Dawn