Hittygirls Yum-Yum-Yummy Foods for Thanksgiving

Must be a member of Yahoo Hittygirls group
and have met all previous swap commitments to play.
You must include your full name, address, telephone number, and email.
If you sign up without this info, you will not be able to play.
Please Note: We do not collect or distribute your personal information,
except to the Swap Leader and your Swap Partner.
Skill Level for this swap:Beginner to Intermediate
This means you should have some experience in working with Polymer Clay.
Do your best work.
This is a 'finish the swap, get the partner on the due date' swap.
Please let me know when you are done.

Get a Partner and Mail out date is November 14th--15th. NO LATER.
This swap is a time-sensitive swap, as we want our Thanksgiving items to arrive before Thanksgiving.
And remember--done means done. Not almost done, or have to make/buy one more thing done.
We have had a few problems with this concept in the past, and I just wanted to make that clear.
Your Swap Leader is Julie click the link with any questions, or to sign up.
In this swap you will send at least three homemade polymer clay food items to your swap partner.
Need some ideas?
Pumpkin pie
Turkey
Potatoes
Relish Tray
or any other food item--main dish, dessert, etc--you would find at a Thanksgiving dinner.
Anyone up for Green Bean Casserole?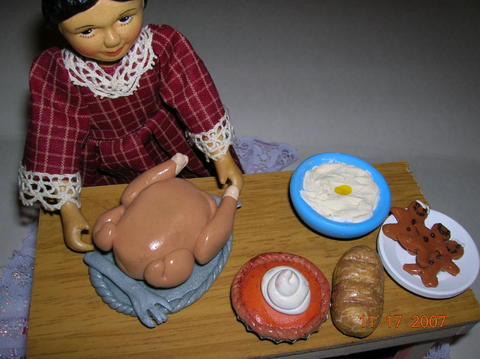 Kelly to Denise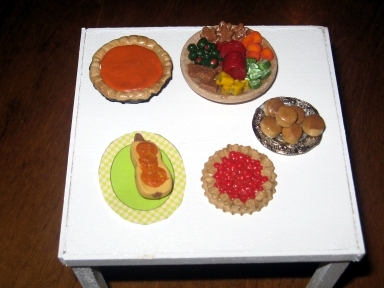 Julie to Kelly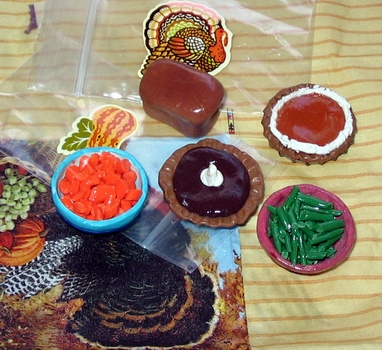 Denise to Julie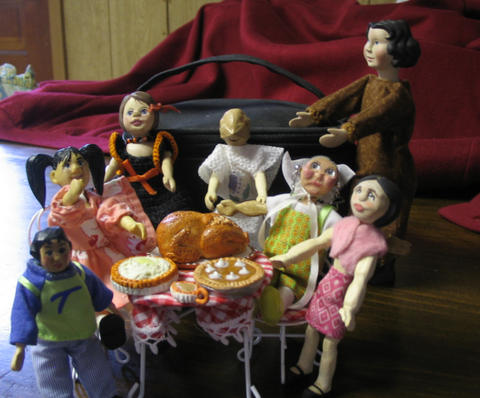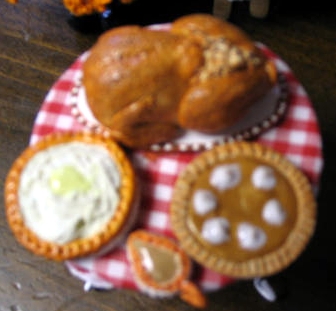 Marcia to Linda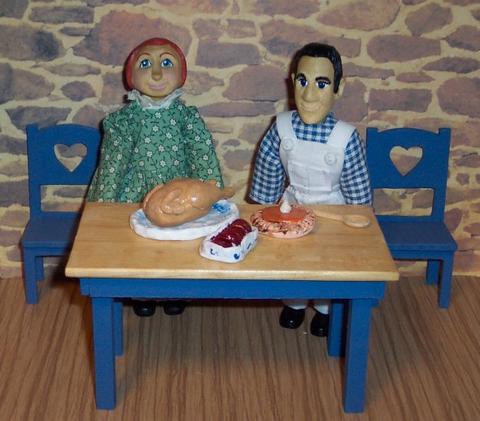 Marcia to Linda