Hittygirls Apron and Accessories Swap

Must be a member of Yahoo Hittygirls group
and have met all previous swap commitments to play.
You must include your full name, address, telephone number, and email.
If you sign up without this info, you will not be able to play.
Please Note: We do not collect or distribute your personal information,
except to the Swap Leader and your Swap Partner.

Must be mailed before or by February28th
CLOSED
Sue P. and Anne W.
Carol Mose sends to Michelle
Michelle sends to Becky
Becky send to Carol Mose.
Your Swap Leader is Julie Old Crow click the link with any questions, or to sign up.

Hitty is such a busy little person, but she likes to be tidy. Let's help her by giving her an apron to protect her dress. It can be any sort of apron, perhaps a special apron like an artist apron , a gardener's apron, a cleaning or cooking apron or even, that forgotten item of the '50s, a hostess apron. Please include at least two items that would be used with your apron. (such as--mixing bowl, plant, mop, etc)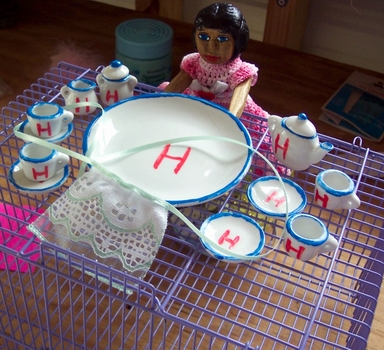 From Michelle to Becky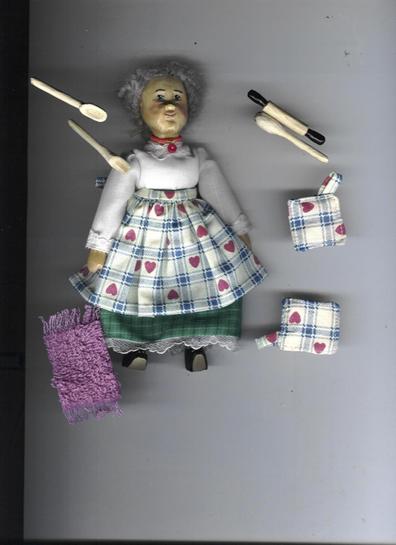 Carol Mos. to Michelle