Hitty Social In Eugene, Oregon
We just returned from the UFDC Region 1 Conference in Eugene, Oregon, where I hosted a Hitty Social for the event. We got to visit with many old and new Hitty friends, including Andrew Tabbat and his beautiful little Hitty Lotzalove Sevashteen. He brought many of her beautiful dresses and outfits to show us. She has to be one of the best
dressed Hittys in the world, with an outfit for every occasion. Ann Luree Leonard and her husband were also there, along with BJ Male and many others.

The theme for the social was "Hitty's Garden Party". I set up an exhibit which included A Garden Party For Hitty, and also exhibits for Hitty Amelia Earhart, Oregon Trail Hitty, a grouping of Souvenir Hittys from past events, and our ever growing collection of replica items that the Original Hitty had, for our cloth Replica Hitty, which included our
two newest items, her vanity and three paneled screen. We have also added her room box, Victorian flower pot, Indian basket, bed, wing backed chair, small Oriental screen, all of her antique books, 2 of her dolls, her dog and cat, all four of her dresses, brown bonnet,daguerreotype, fainting couch, round tilt top table and silver tea set among other
things. I included some close up pictures of her furniture, that we took at home, so you can get a better look at them. I have put pictures of the exhibit in a folder titled "Hitty Exhibit - Eugene Oregon", on the Hittygirls photo site.
I hope you enjoy them. Have a great day and God Bless. Margie S.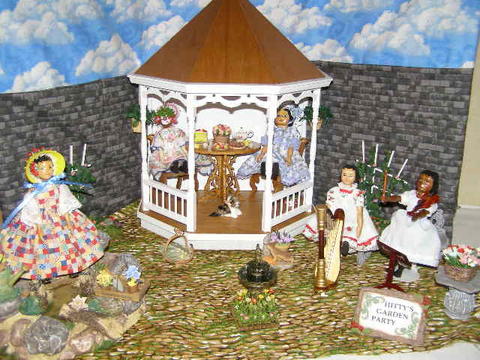 Hitty's Garden Party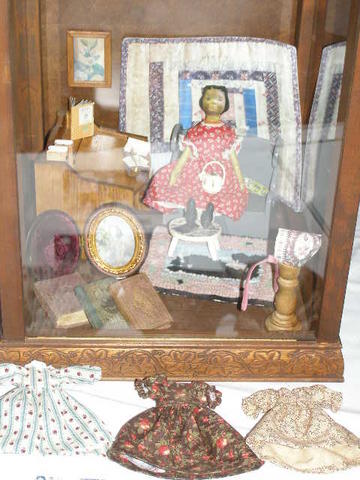 Replica Of Hitty's Room Box With Daguerreotype, Books and Bonnet

Replica Of Hitty's Indian Basket, Flower Pot, Dolls Quilt, and doll.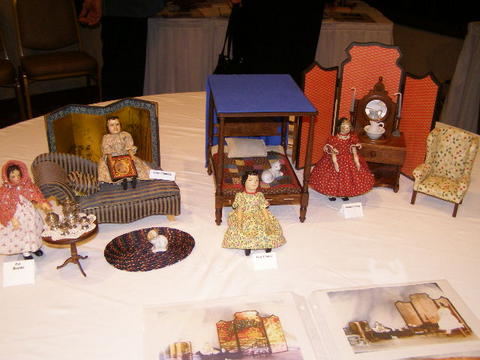 Replicas Of Hitty's Original Furniture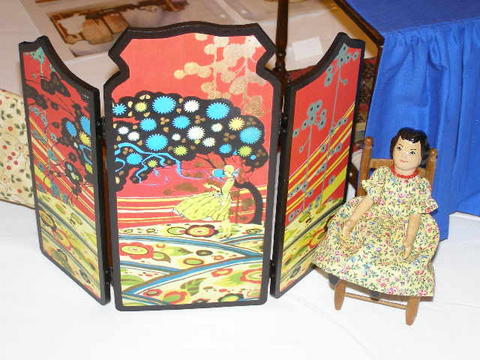 Back Of Replica Of Hitty's Original Screen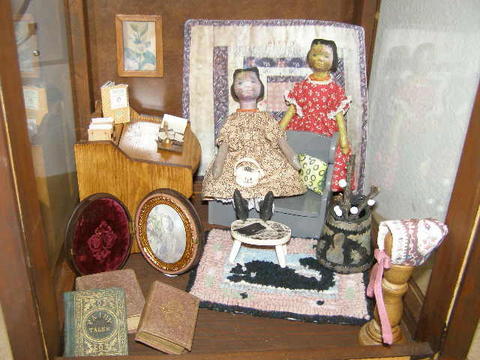 Hitty's Room Box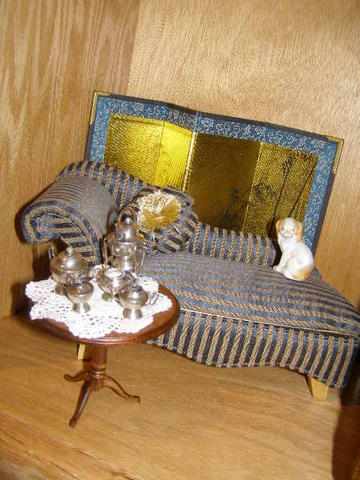 Hitty's Fainting Couch, Oriental Screen,Tilt Top Table, Tea Set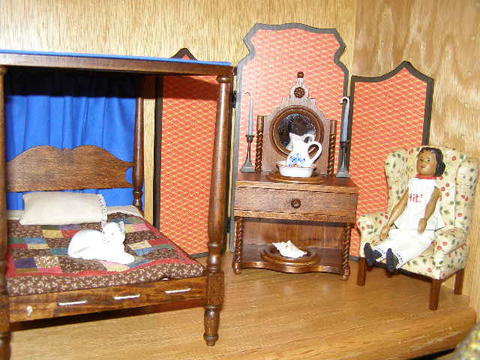 Hitty's Bed, Vanity, 3 Paneled Screen, Chair, And Cat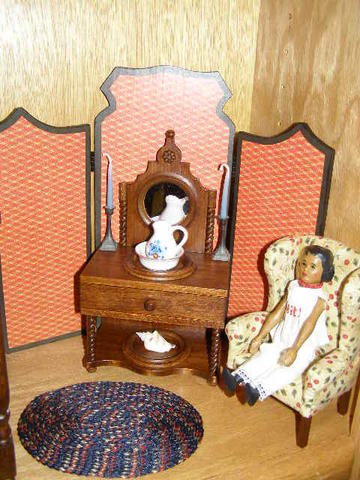 Hitty's 3 Paneled Screen, Vanity, And Wing Back Chair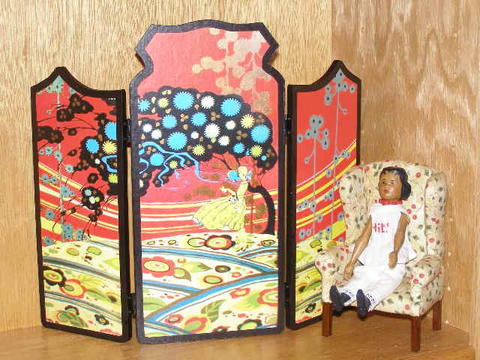 Back Of Hitty's 3 Paneled Screen And Wing Backed Chair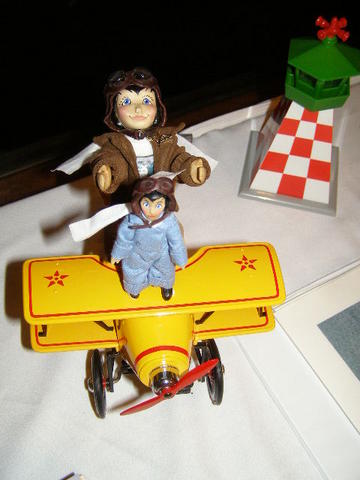 Hitty Amelia And Hitty Minimac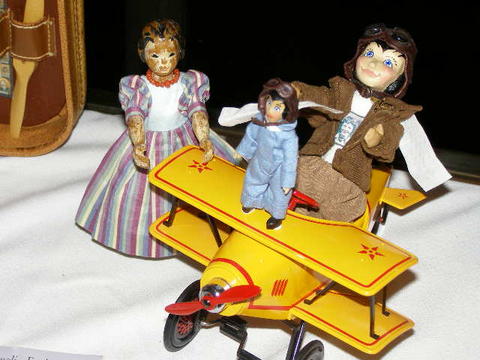 Hitty Sevashteen With Hitty Amelia And Hitty Minimac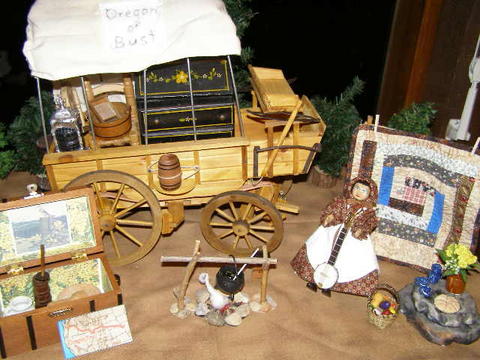 Oregon Trail Hitty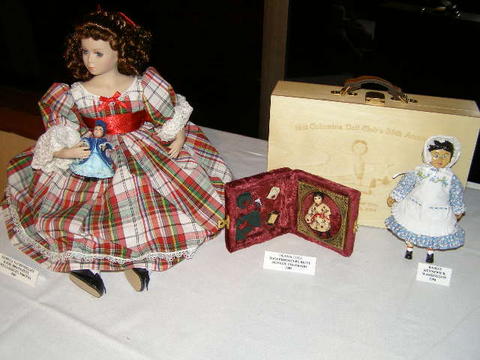 Souvenir Hittys 01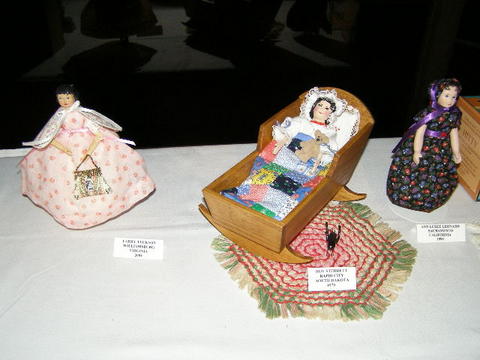 Souvenir Hittys 02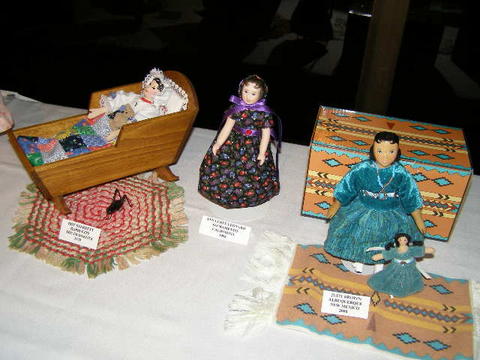 Souvenir Hittys 03

Souvenir Hittys 04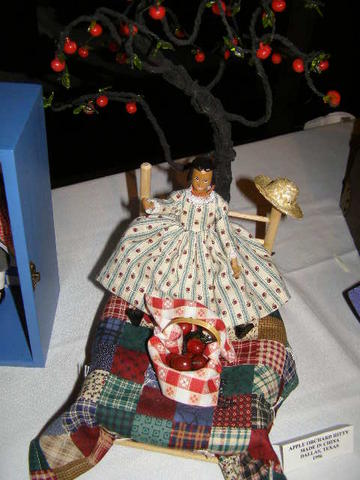 Souvenir Hittys 05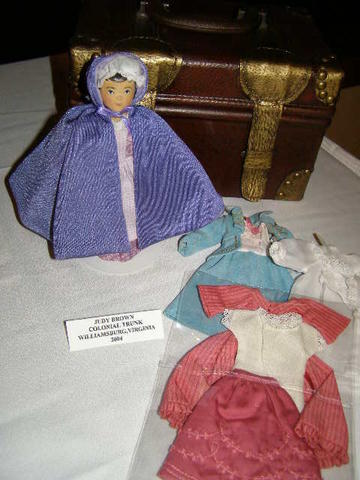 Souvenir Hittys 06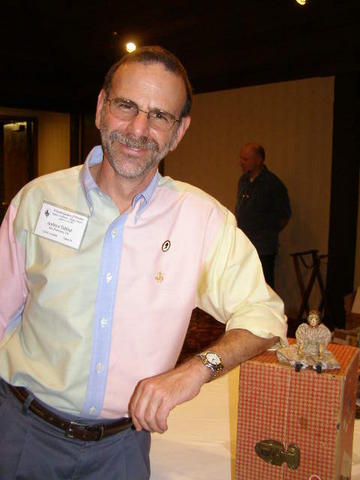 Andrew Tabbat And Hitty Sevashteen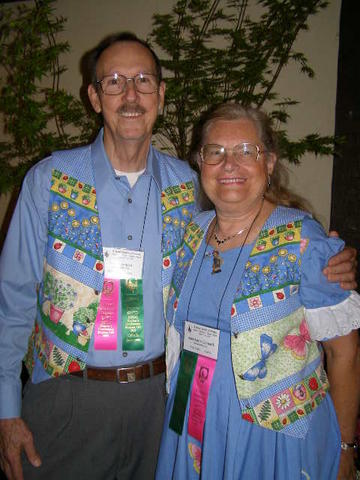 Anne Luree Leonard And Her Husband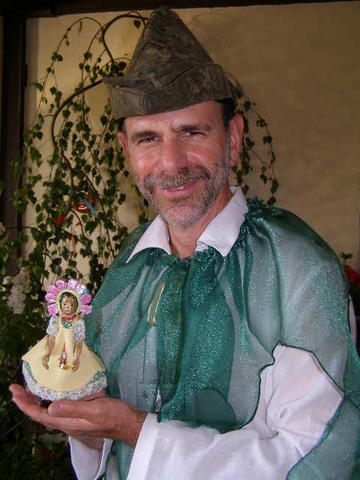 Andrew Tabbat With Hitty Sevashteen 02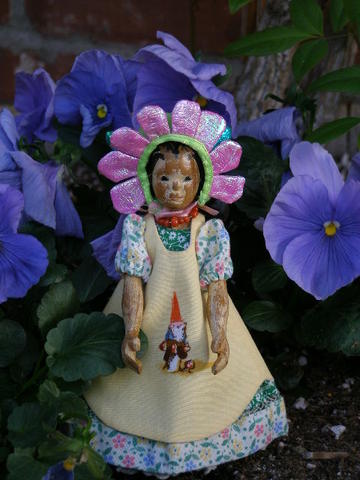 Hitty Sevashteen 01