A Hitty Gathering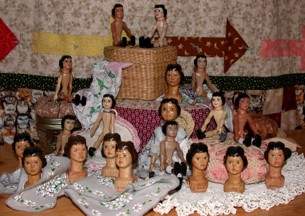 At Sara Cole Studios
April 19th, 2006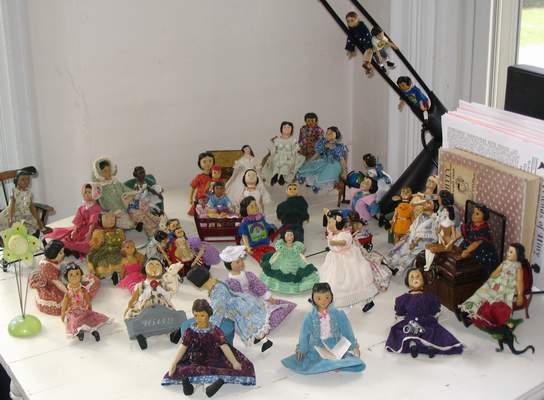 The DeGroat/DeGroat/Cole Hittys impatiently await the guests.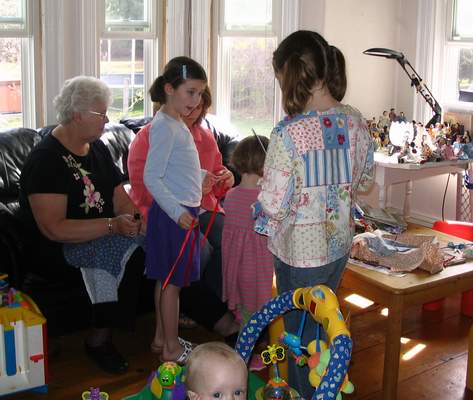 Sara provided several tables of supplies, and everyone made clothespin dolls and raffia dolls.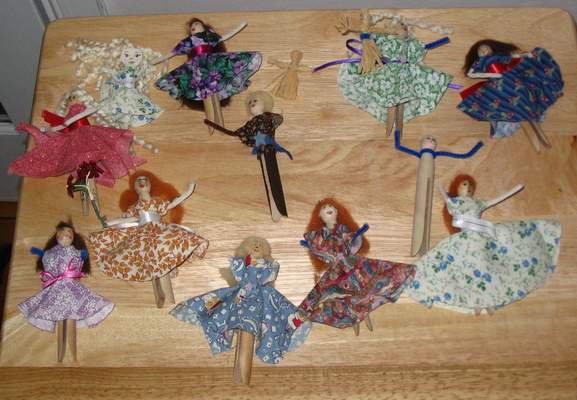 Here are some of the finished dolls! Great job!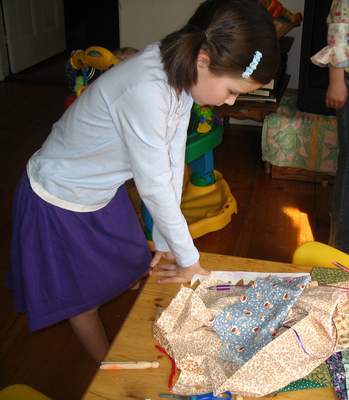 It was hard to pick just the right fabrics.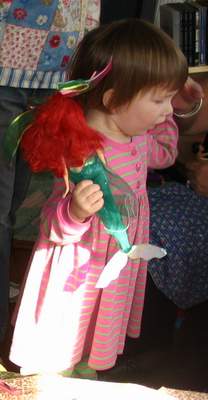 Many of the guests brought dolls to share.
This is a Hittygirl with her Ariel.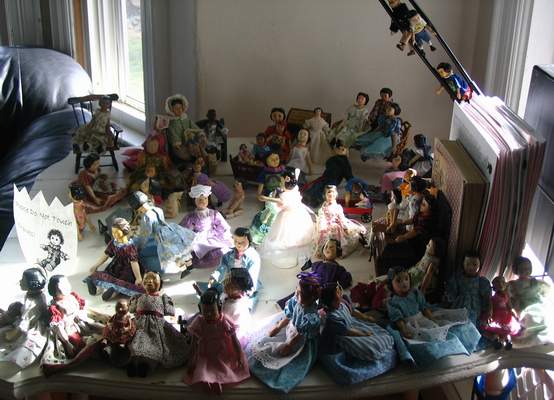 The Maxwell guests are here!!!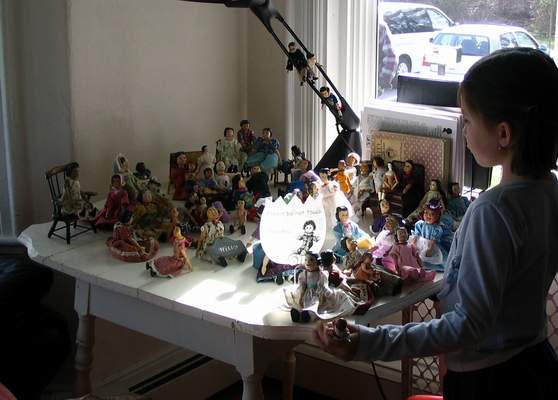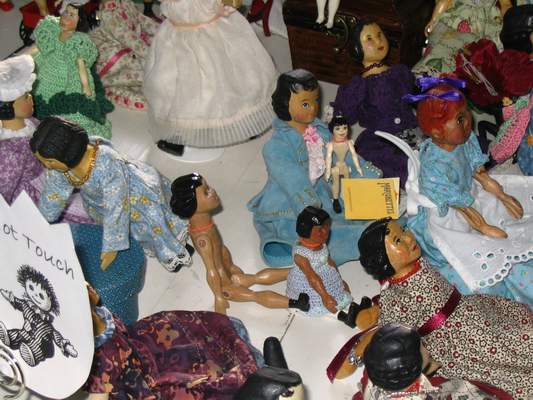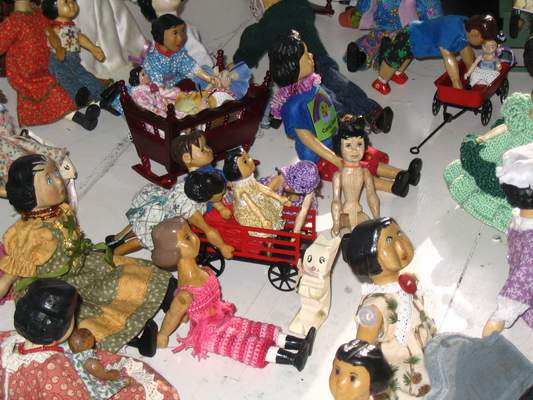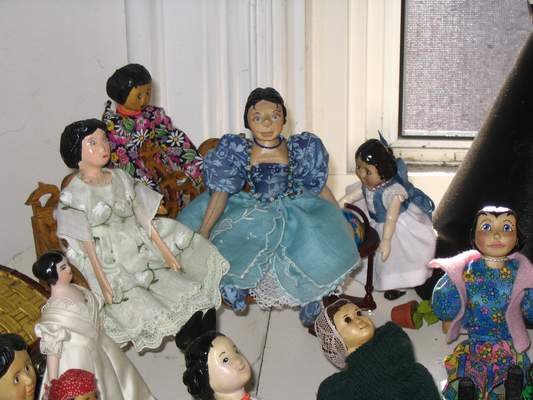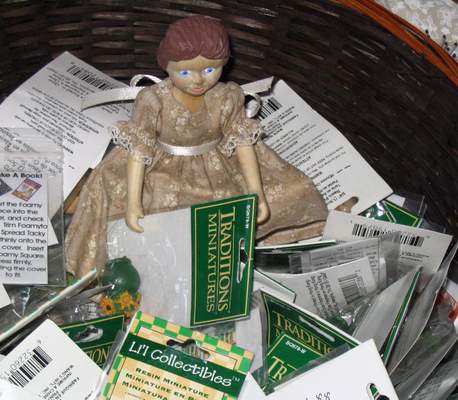 All of the guests got to pick some items from Sara's Miniatures Basket.
Hitty Lavender looks around to see what she might like.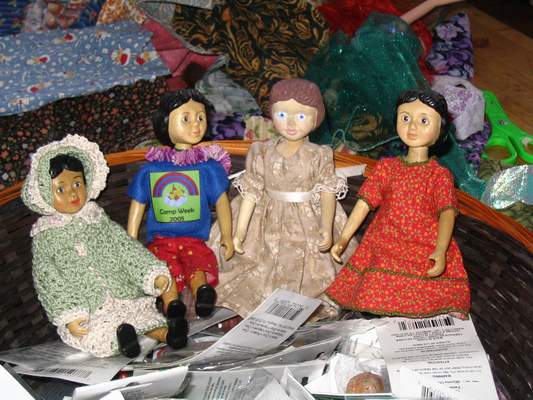 Oh-oh! It's a Raikes takeover at the Miniatures Basket!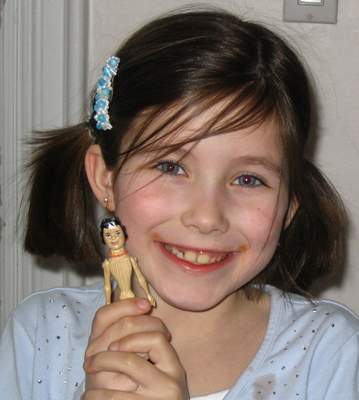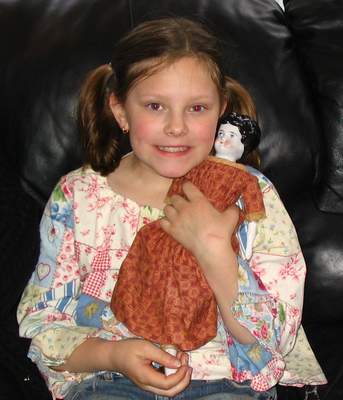 Just two of our doorprize winners.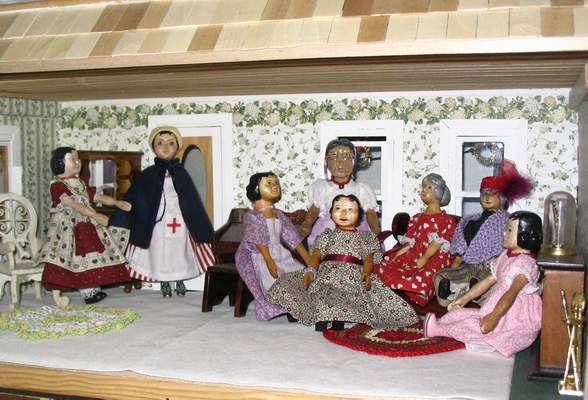 Mrs. Poppy (red dress) entertained friends at her cabin. (Mrs. Plum is in the red hat.)