Our Auctions to Benefit Enterprise, AL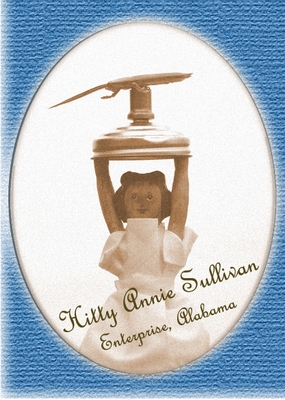 The proceeds from the auction will go to UMCOR; the United Methodist Committee on Relief.
We know the local representatives personally. They will help us place the monies appropriately.
Check UMCOR out for yourself.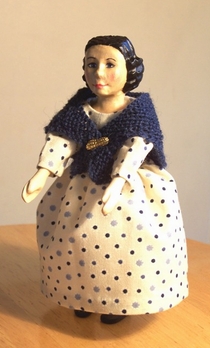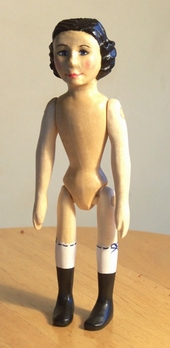 Hitty 'Prisey Gale
by Jane & Edward Evans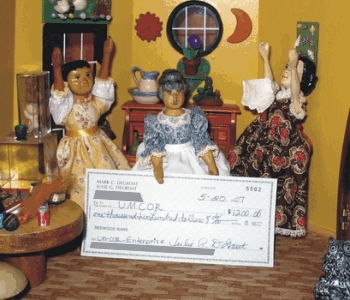 Left to Right: Hitty Charlotte, Mrs. Plum, Hitty Coal
Presenting the Check for Mailing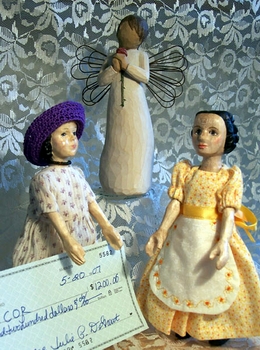 The Wiregrass Hitties gratefully receive your kind and thoughtful donations
for tornado relief in Enterprise, AL. Hitty Nan and Hitty Hyacinth Paw-Paw
pause to thank you all, before passing the blessing to Mrs. Roy Rhodes,
"Miss Alice", our UMCOR representative.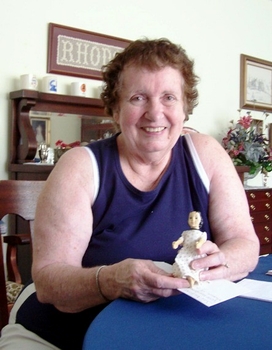 Mrs. Rhodes was very touched and
pleased with everyone's hard work and dedication to service. She will
endeavor to place the funds in a place of greatest need.
Click to Learn About Enterprise
he Hittys in Maine wanted dearly to bid on some auctions. After talking it over with Mr. Tom we all decided this was a great opportunity to help others and that we could transfer up to a certain amount of money out of the bank and begin our bidding. First we tried for the cradle and Hitty blank and then we tried for Hitty and her wardrobe.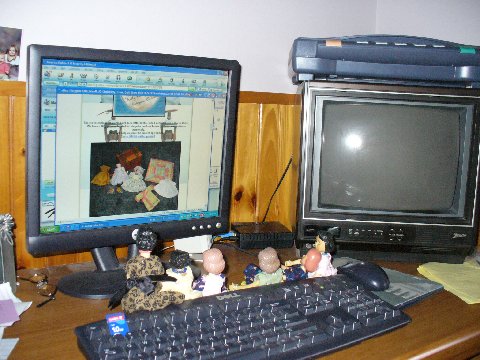 Two minutes and 23 seconds left, will we win?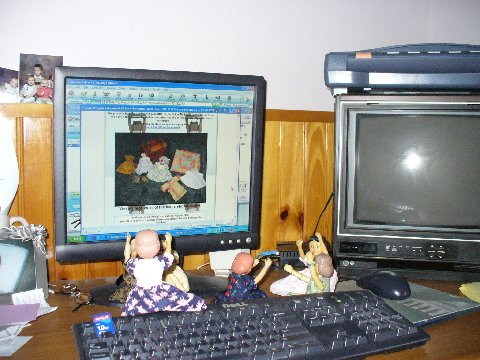 We won! Another Hitty is coming to live with us and she's bringing her own wardrobe!
Many thanks to the generous Hittygirls Members who
have donated the items below, and those who will
be bidding on our auctions to benefit
the victims of the tornado that ravaged Enterprise, AL.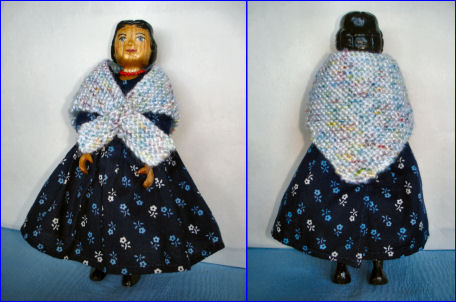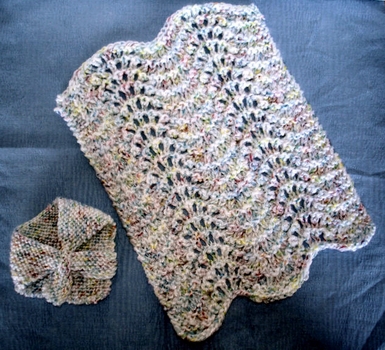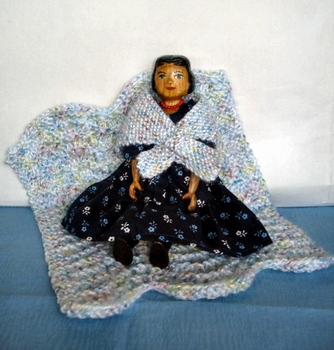 Gorgeous Shawl and Afghan from Judy M.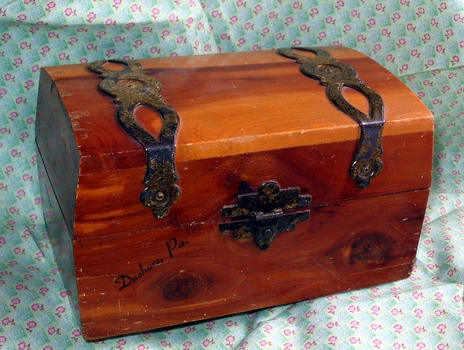 Vintage Cedar Trunk from Gale L.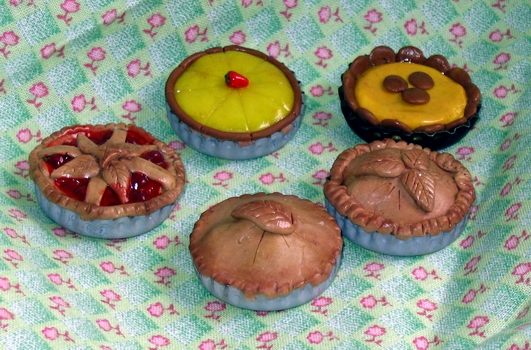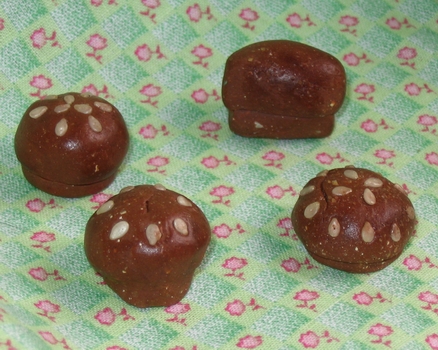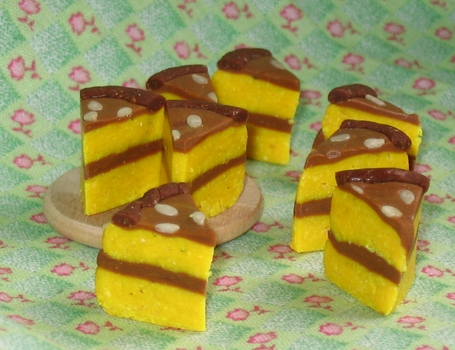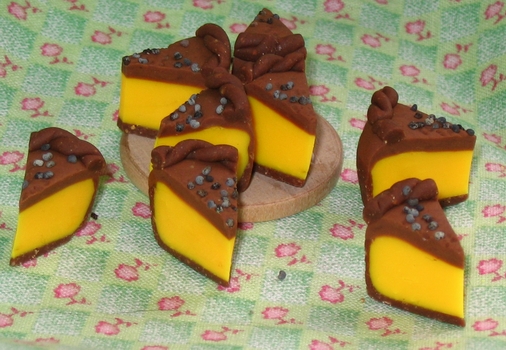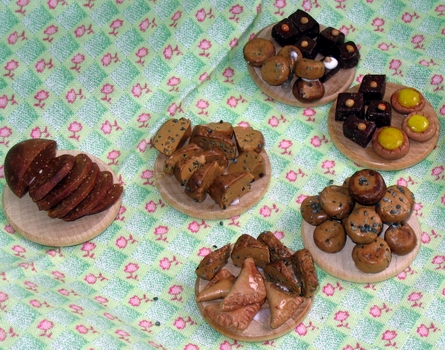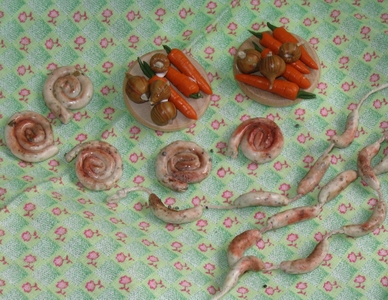 From the kitchens of Mrs. Plum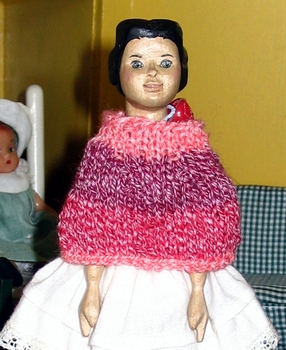 Knitted Poncho Only, by Hitty Petal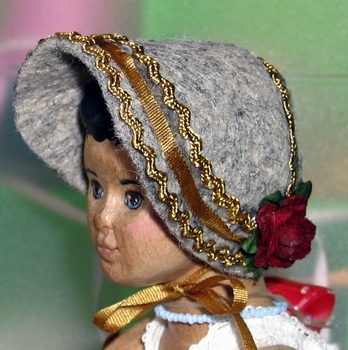 Wool Felt Bonnet Only, by Hitty Petal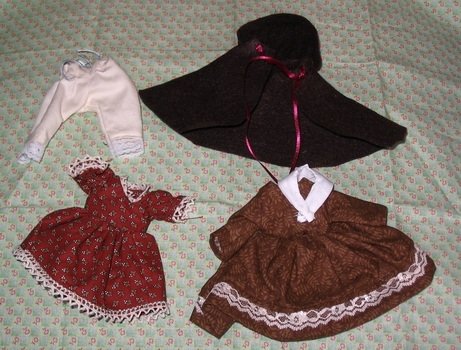 Sweet dresses and cape, by Pauline Nissen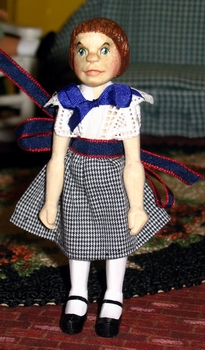 Adorable Bitty, by TC Vollum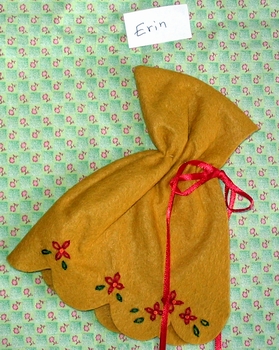 Wool Felt Cape with delicate Hand-Embroidery and a red ribbon, by Erin Kleider.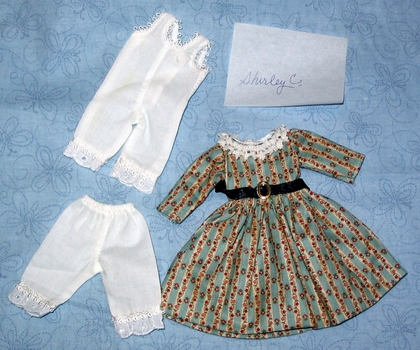 Shirley Childers' gorgeous Hitty outfit, with delicate unmentionables.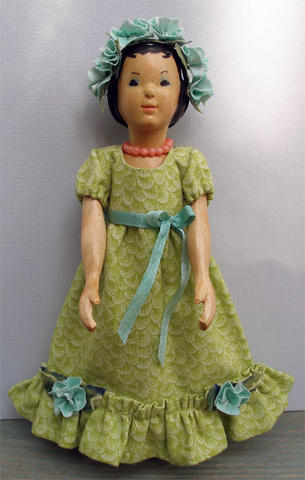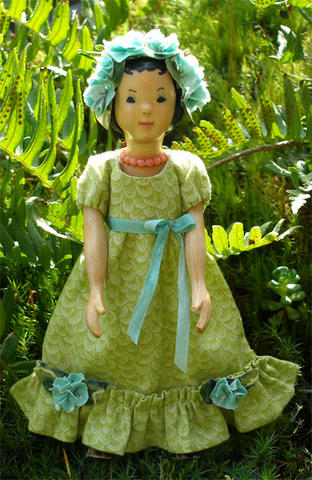 Flirty green Hitty Bonnet and Dress (only) by Robin Blair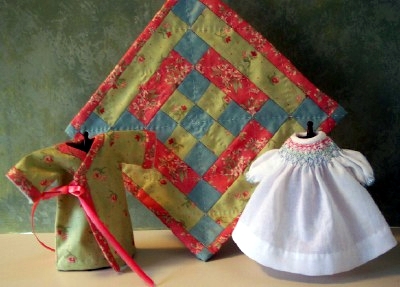 Robe, Nighty, and Alabama Quilt by Elise Buhn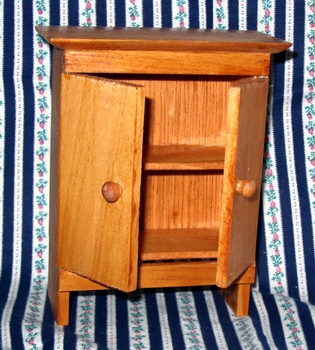 Sweet wooden cabinet for your Hitty, sent by Josie Fuller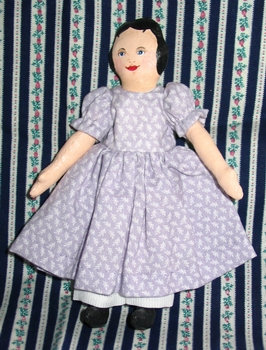 Doesn't she have a Mona Lisa face?
Cloth Hitty, by Nancy Schell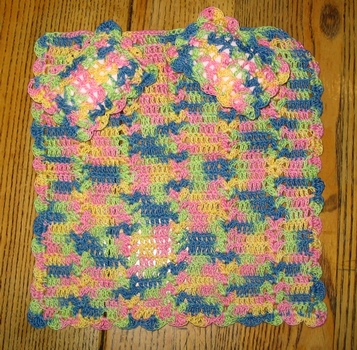 Cozy afghan and two fluffy pillows, hand made by Becky Velez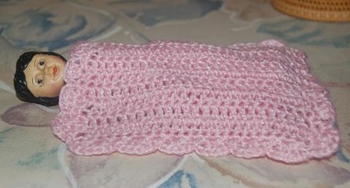 Lovely afghan (only) by Elaine Hill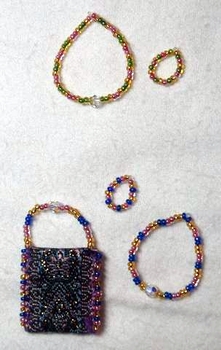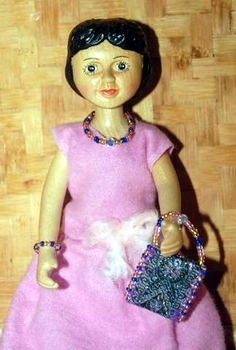 Elegant purse and necklace/bracelets sets (only), by Elaine and Alyssa Hill