We promised you some fun was coming, and here it is-
-our very complicated Paperdoll Outfit Challenge and Swap and Naming and Giveaway!
Whew. It exhausts me just thinking about it.
This is our Log Cabin Hitty paperdoll, carved by Maria Thompson Wilkes, and donated to Hittygirls.
She was turned into a paperdoll by Julie Old Crow (who took a few liberties with the arms, so we could draw easier outfits).
And now, she needs a few items. Unders? Dresses? A
name
?
It's up to us Hittygirls to dress the paperdoll....
and maybe be the lucky winner of...The Log Cabin Hitty!

The original Log Cabin Hitty
carved by Maria



Swap Oufits




Click Here to get the Paperdoll
Click Here to get her 'Down on the Farm' outfit.
Click here to see Kathleen's Feedsack Dress
Click Here to see Pat C.'s Fairy Outfit

Click Here to see Pat C.'s Angler Outfit
Click Here to see Annie H.'s Paree Outfit
Click Here to see Sylvia Y.'s Picking Strawberries Outfit
Click Here to see Gladys' Tea-Time Outfit
Click Here to see Gale's Blueberry Harvest Outfit

Click Here to see Sherry's Bridesmaid Outfit
Click Here to see Marcy's visit to the Library Outfit
Click Here to see Dot's New Nightgown and Robe Outfit

Click Here to see Sharon S.'s 4th of July Outfit
Click Here to see Becky's 'Stroll in the park' Outfit
Click Here to see Karen's Mermaid Outfit
DEADLINE
complete and mail/email the paperdoll outfit by: May 15th, 2010.
complete and mail to your swap partner 'about': May 15th, 2010
(Partners assigned with 3 days of the deadline)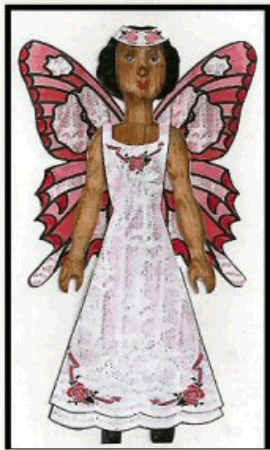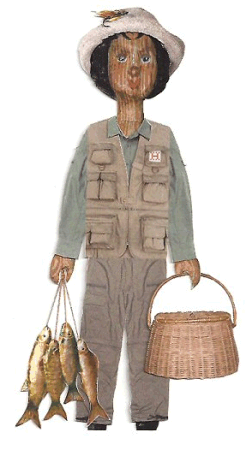 OK--here's our map for fun. Stay with me, hold hands, and no-one wanders off by themselves, because it's pretty complicated!
1. We'll gather names at hittygirls at yahoogroups and create a poll to give her a name.

And we did! Her name is Hitty Molly Brown.

2. Anyone is

free to print out and play with the Hitty paperdoll

. You can even show off her outfits! (You may

not

print out and sell her.)


3. There will be a paperdoll challenge. In this challenge, you will make one (or more) outfit to fit the paperdoll. This outfit will be sent to Julie Old Crow, to be used in a drawing. The outfit will also be on our web page, and entered into the challenge. Once it is on the web site, it can be printed out by others playing in the challenge.
A.

Create the Outfit
B.
Create a 'storyline' to go with it.
What is a 'storyline'? You need to give a brief description, or 'story', to go with the outfit. For instance, you might make a back to school outfit, and then say it's for her first day of school. Or a Yellow Hat Society outfit, and then the story could be how she joined the society. Use your imagination and come up with something fun! It can be seasonal, themed, or whatever strikes your fancy.

4. The swap will be a second outfit (no story needed) that will be sent to a partner.


5

. The last activity is going to be the give-away. Everyone who sends in an outfit with at least one paragraph of story line will be eligible to win the wooden version--our Log Cabin Hitty, with the paper doll version going to a runner up.
Frequently asked Questions:


Q: I don't have time for all activities. Is there still a way to play?


A: Yes! You can do all of the activities, or pick one, or pick any combination.



Q: What should I use to make the paperdoll outfit?


A: Heh. How much time do you have? It can be hand-drawn, computer-drawn, drawn with a pencil between your toes, painted, colored with markers, crayons, and colored pencils. It can be created from fabric, plastic, crepe-paper, aluminum foil, feathers, or any other item in the known universe. The only rule is--it has to fit the paperdoll.




Q: How long does the story for the challenge have to be?


A: just a paragraph or a few lines. Nothing long or involved.




Q: I'm no writer! What should I do?


A: It doesn't have to read like a book. Just a description. Or, get a friend to help you.




Q: I'm no artist! What should I do?


A: Your best is all you need. No worries--this is a fun event!



Q. Who gets all the finished paperdoll outfits?


A: The outfits sent in for the challenge will be grouped into lots and names will be drawn to win them.



Q: Who gets the wooden carved Hitty? Will she be for sale?
A: The wooden carved Hitty will be awarded to a Hittygirl, name to be drawn from the pool of those who submitted an outfit and story for the paperdoll.

Have any other questions? Contact me here!
Julie Old Crow