The Dollshop Downstairs
Written By Yona Zeldis McDonough
Illustrated by
Heather Maione



Have a Tea Party Like Anna, Sophie, and Trudie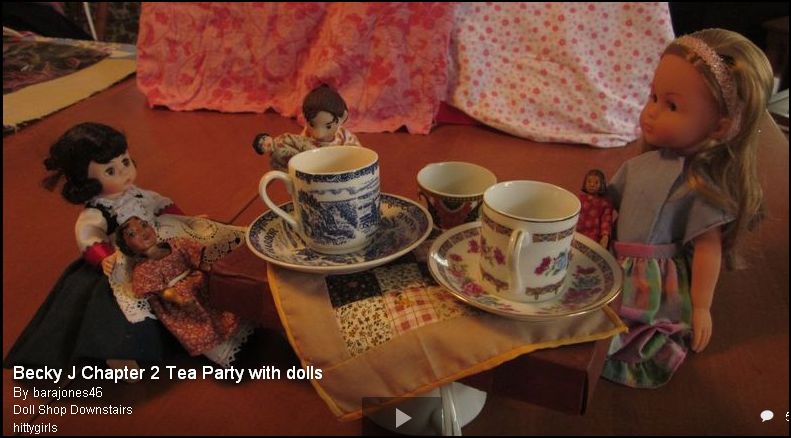 Three of the dolls got together here to represent the three sisters from our current book, The Dollshop Downstairs.
Each came with their respective dolls to sit down for the tea party written about in this week's chapter.
It wasn't very fancy, but there was alot of fun and love exhibited.